Iowa Agriculture Water Alliance to honor three people dedicated to water quality in 2022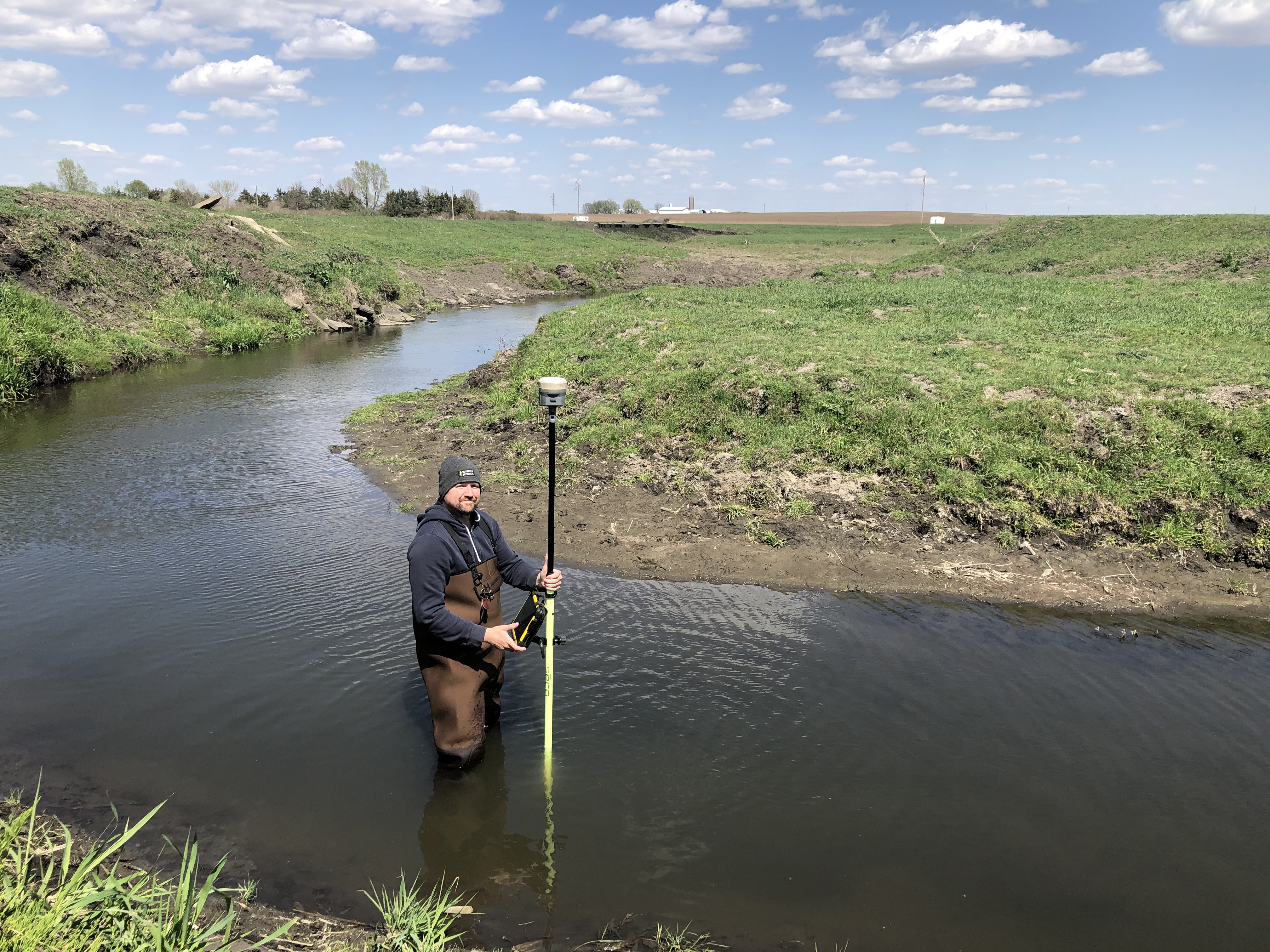 Do you know someone who is making an impact on Iowa's water quality? The Iowa Agriculture Water Alliance (IAWA) and partners want your help in recognizing watershed coordinators and other dedicated individuals for exceptional work to improve water quality and implement Iowa's Nutrient Reduction Strategy (NRS).
The awards program is a partnership among IAWA, the Iowa Department of Agriculture and Land Stewardship (IDALS), Iowa State University (ISU) Extension and Outreach, the Iowa Department of Natural Resources (DNR), and Conservation Districts of Iowa (CDI).
One Watershed Coordinator of the year will win $5,000 for their watershed and $1,000 for professional development. If the honoree cannot accept outside funding for professional development, the funding will go toward the local watershed project. In addition, one individual in the private sector, and one in the public sector will be honored with Impact awards for their work to improve water quality.
"It's inspiring each year to discover and share the highly effective and unique ways that Iowa's watershed coordinators and other water quality professionals in the public and private sectors are working with local stakeholders to improve Iowa's water quality and help advance implementation of the Iowa Nutrient Reduction Strategy," said Sean McMahon, Executive Director of IAWA.
Colton Meyer was the 2021 Iowa Watershed Coordinator of the Year for his successful work with the West Branch of the Floyd River Watershed.  
"The funding provided through the IAWA Watershed Award has been a blessing to our Water Quality Initiative project. We continue to see double-digit first-time users of no-till, cover crops, and low disturbance manure application every single year," said Meyer.
Meyer used his professional development funding to take grant writing classes that allowed him to secure additional funding for his watershed project. He also used the funds to attend a soil health conference where he met his wife.
Nominations and applications will be accepted at iowawatershedawards.org until June 30, 2022.
Winners will be announced at the 2022 Iowa Water Conference in September, hosted by the Iowa Water Center.
Published on: May 19, 2022