By Kristy Gibbs, Guest Writer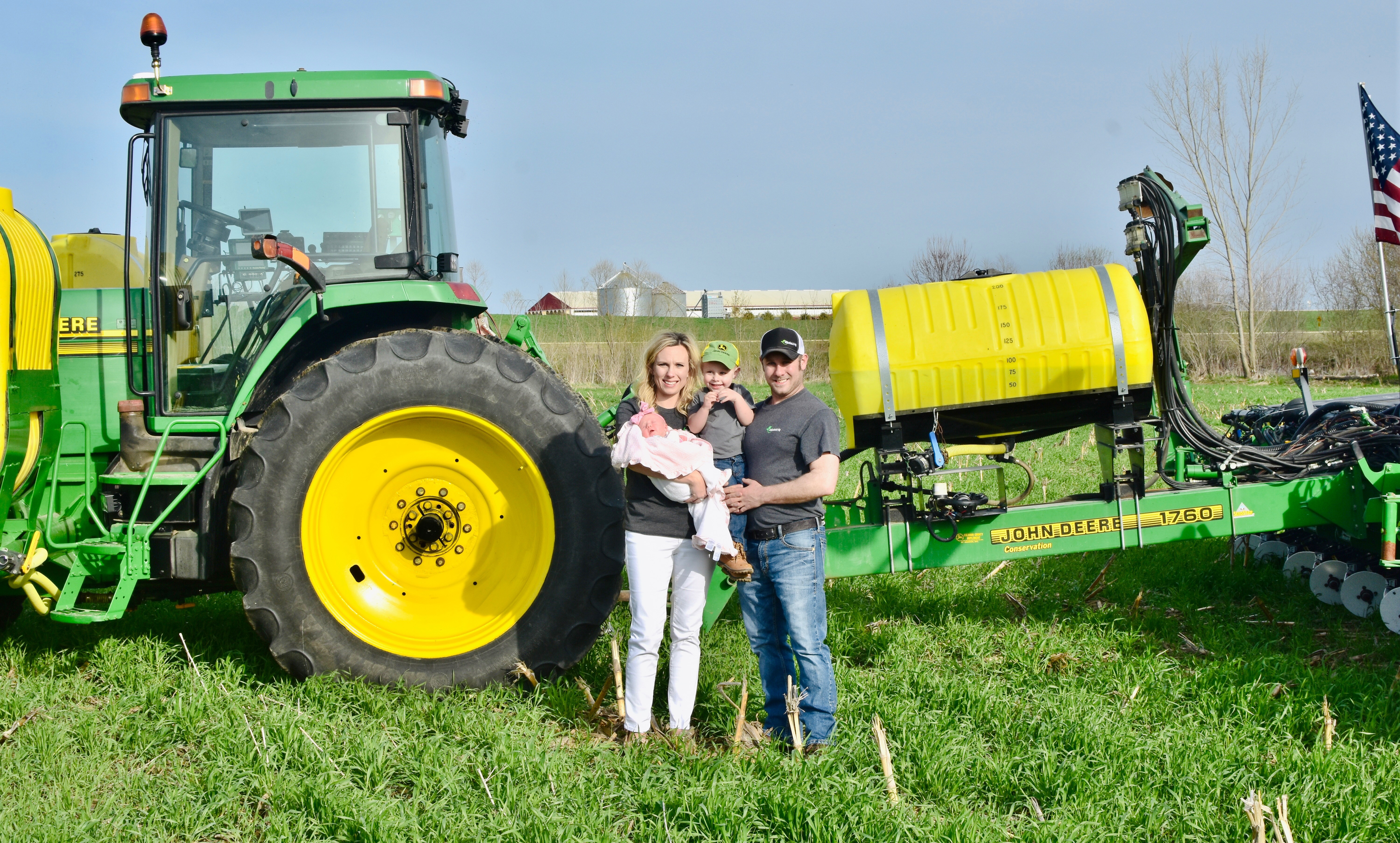 *Editor's note: This post is part of a Mother's Day series featuring mothers in ag and on the farm. Kristy Gibbs farms with her family in Delaware County in northeast Iowa and has added multiple conservation practices to their farm.
As a wife and mother, there is no greater gift than having a family and raising our children on a farm with my husband. Right now, I am doing my best to live in the moment and soak in the life milestones of our two young children Kendrick (2-years-old), and Kolette (3-weeks-old). I think about the lifelong lessons to teach them, such as cleaning your plate and drinking your glass of milk before you leave the dinner table, how to care for animals, and grow crops. I think about the future and how quickly these precious moments won't last forever. Thinking about my children grown and gone out of the house makes my mom heart burst with joy, but also makes my eyes tearful.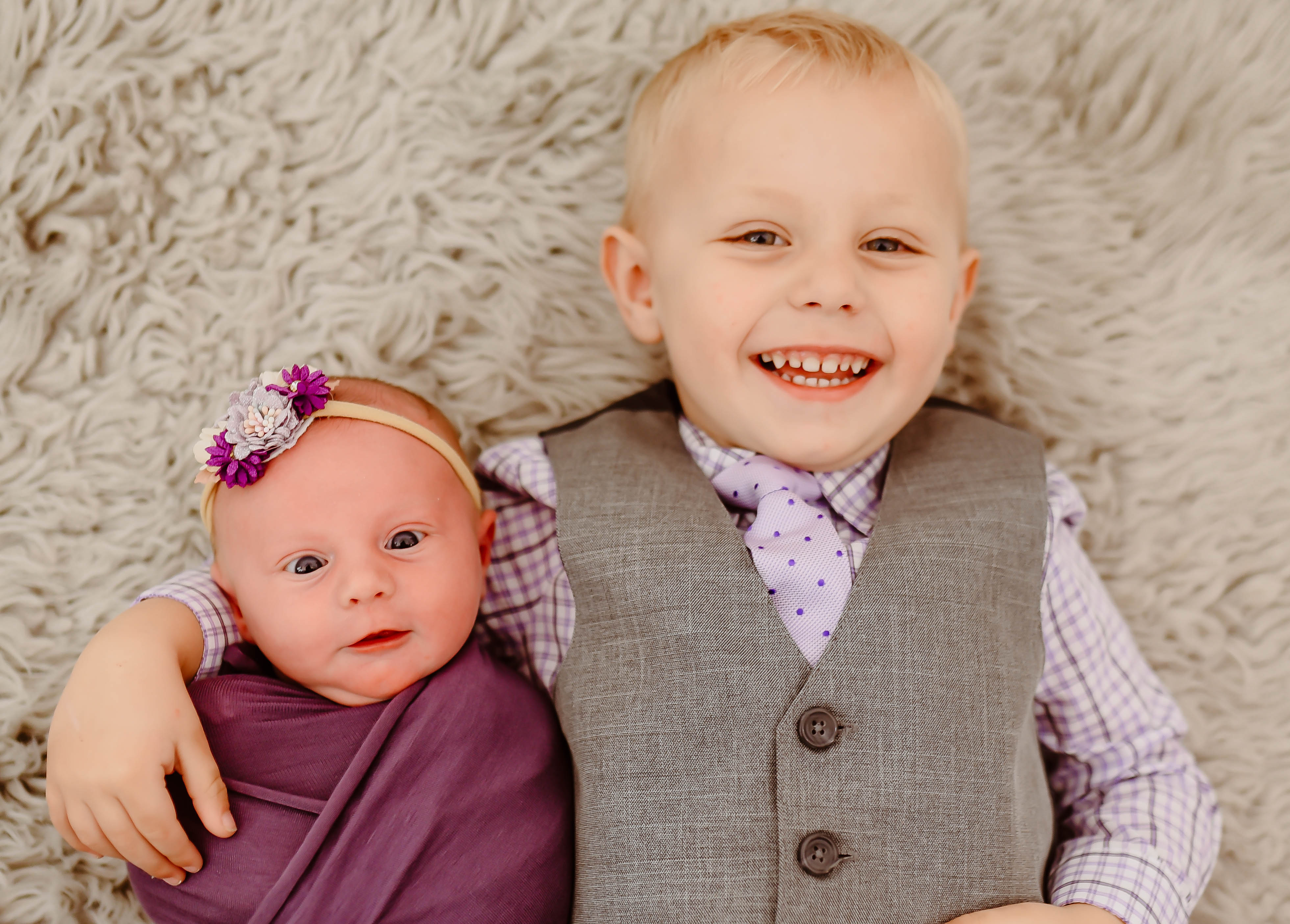 I grew up on a dairy farm with six siblings and love being able to share my experiences with all those I meet. My husband grew up on a dairy farm as well and experienced very similar things. Having similar family traditions and upbringings sparked our relationship and it's something we talk about in raising strong kids with a work ethic and respect for the land.
Growing up, my parents taught us how to care and love unconditionally and how to be thankful for what we had. My Mom raised seven kids on a farm with my Dad and they instilled in us lifelong lessons of work ethic, responsibility, teamwork, respect, time management, and honesty. To prepare a meal for this size of a family, there was never an issue putting food on the table when it was home grown. We all learned how to work together to raise baby calves on the farm – if it was 3:30 in the afternoon, you knew it was time to start nightly chores and feed those babies, so they could grow into mature adult dairy cows who would one day produce wholesome nutritious milk. It took teamwork, as we learned how to dirty our hands to work God's earthy soil to enable us to grow a wholesome crop of vegetables and fruits from the garden each year. We learned showing dairy cows and calves yearly in the summer was not just about winning, but work ethic and responsibility as you developed a relationship with your animal. We learned to be humble and thank those around us with good sportsmanship no matter the outcome in the showing.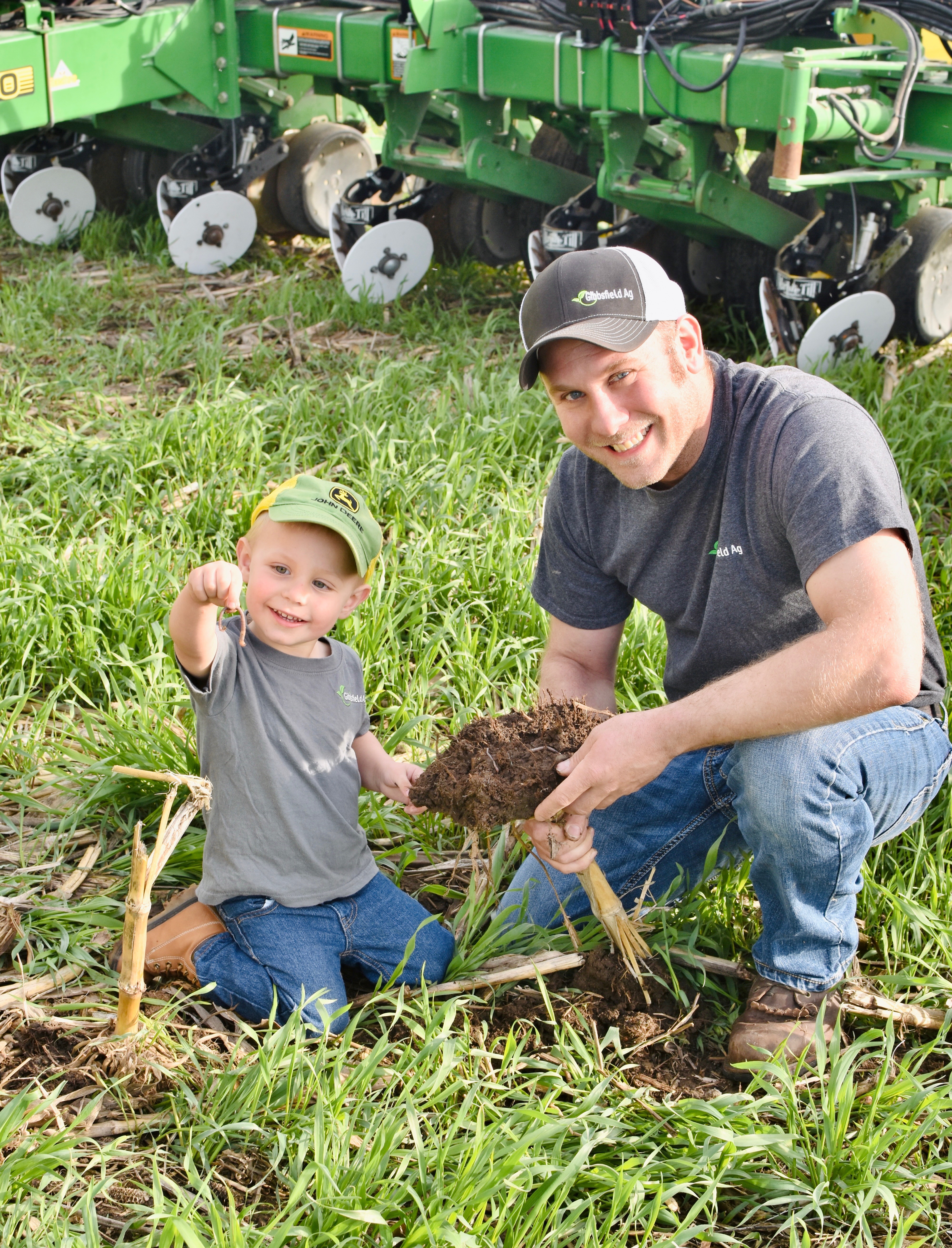 The valuable lessons I have learned from growing up in agriculture are true and dear to my heart and are what my husband and I would like to continue to instill in our children. As our oldest son continues to be more inquisitive and independent, he is quickly learning life's valuable lessons. He knows how to look for earthworms under a luscious bed of cover crops and we continue to teach him the importance of earthworms and their role in healthy soil. He is developing a love for the land, noted by his request to engage in all activities outside. He knows the concept of caring for the hogs and cattle on the farm as well. He is my husband's sidekick any chance he gets! Even though his chores are simple now, I know he is developing lifelong skills with his daily experiences and hopefully our daughter will quickly learn the same.
At the end of the day, we strive to teach our children the importance of life and the skills that attribute to who you are today. Life in our soil is the foundation of everything. Last fall, Kendrick rode in the tractor seeding cereal rye, clover and vetch and in doing so asked many questions. He received the opportunity to watch the cover crops grow in the fall and come back to life in the spring. He crop scouts while walking side by side with his Dad in the lush green field. Soon the planter will be rolling through the field and the cattle will be rotated from pasture to pasture, all while an inquisitive 2-year-old continues to ask for a rationale – the basis of the answer being, life.
Right now, the days may be long and the nights short, but I will look back someday at this timeframe and realize how grateful and precious the moments were. Each day I take a moment to thank God for his answered prayers and look forward to raising our kids strong in the country with lifelong skills, in the heart of Iowa, a place we call home.
If you would like to partner with IAWA on water quality projects, please email Engagement Manager Kaitlin Little at klittle@iaagwater.org. If you're a farmer or landowner looking for financial assistance for water quality strategies, contact your local NRCS office and ask if you qualify for RCPP funding. This story features Delaware County which is eligible for Iowa Systems Approach to Conservation Drainage RCPP funding for water quality practices.