By Bailey Klein, Guest Writer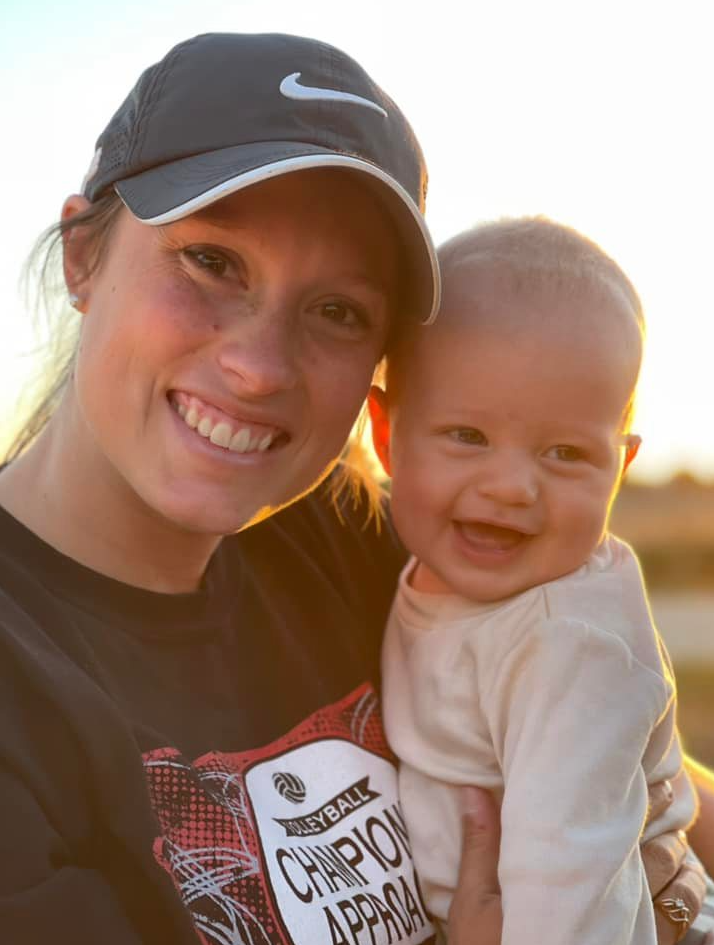 *Editor's note: This post is part of a Mother's Day series featuring mothers in ag and on the farm. Bailey Klein farms with her family in Bremer County in northeast Iowa and has added multiple conservation practices to their farm.
---
First off, I just wanted to wish all the mothers out there a very Happy Mother's Day! You are loved and appreciated. And to all the farm wives and moms out there, you're doing amazing. It's hard work being a mom, and there are unique challenges that come with also running a successful farming business.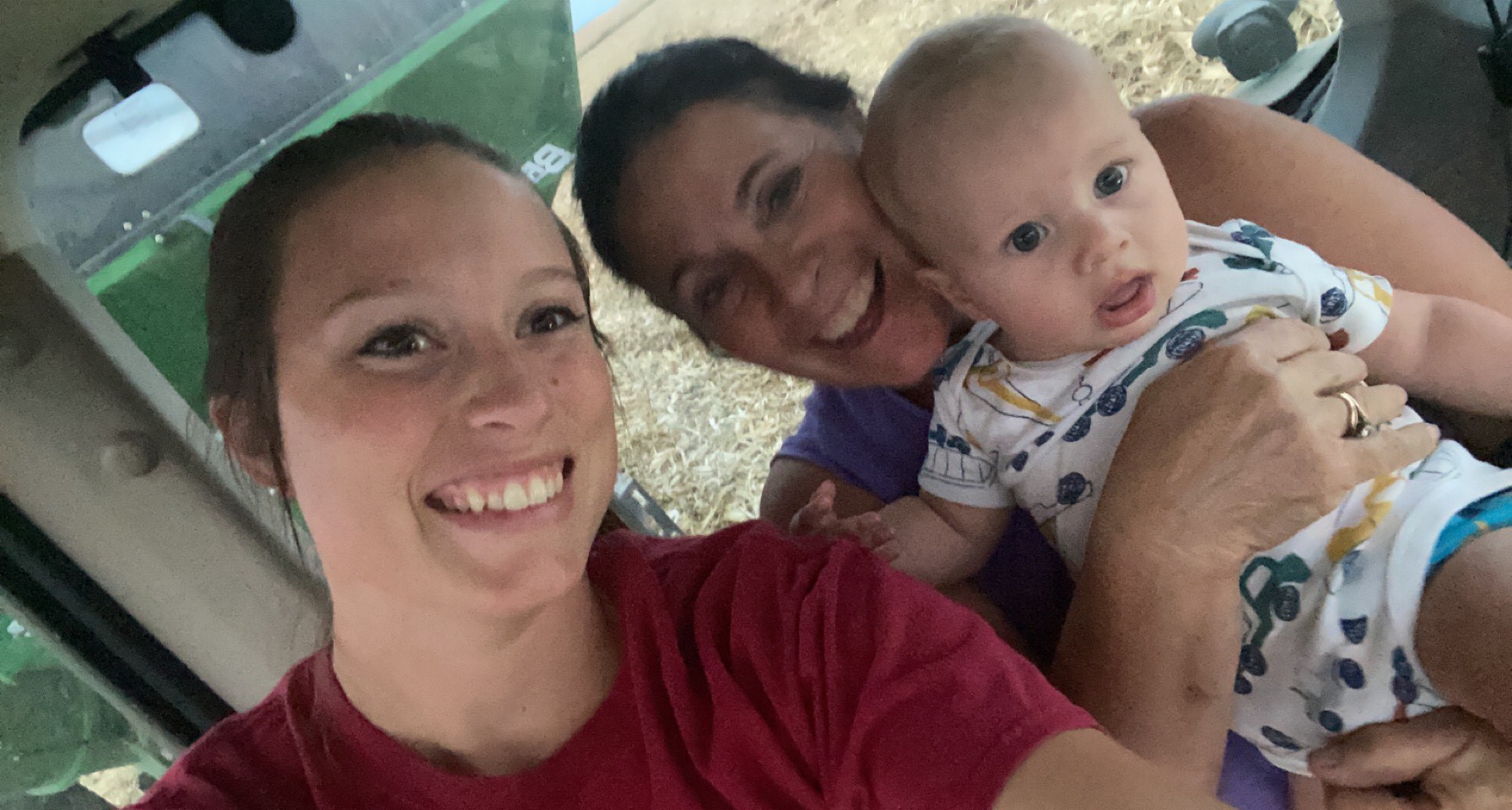 The "traditional farm wife" has definitely changed through the years. Women are gaining more and more of a role in the farm operation. We are also seeing more women leading farms and having executive positions in the ag industry. It's incredible.
My mom has always been a huge part of the farm whether it's planting, driving semi, hauling cattle, doing the taxes… the list goes on and on. I have and always will look up to her and want to be that person for our family farm as well. 
I hope my 1-year-old son, Roy, and his younger sibling due in September look up to me as I look up to my mom – hard working, dedicated to family, and making a difference for those she loves. And I hope our sustainable farming practices mean they can farm or enjoy the land for years to come.
We started no-till, strip-till, and cover crops in 2017. I fell in love with soil health while working off-farm in the ag industry and persuaded my husband and father to start doing trials of these practices. They both have been so great about trying new practices and figuring out how to incorporate them into our operation. Now my husband and I farm 100 percent of our acres this way.
We've seen the impact firsthand.
This last year, I heard a saying: "In Iowa, we don't have a soil loss problem, we have an infiltration problem," and I could not agree more.
We may not have the slopes that some states do, especially here in Bremer County, but that really doesn't matter if the water isn't able to infiltrate your soil fast enough. This is one way I have seen our soil change. When we get rain… and more rain, we no longer see it sitting in the field like the conventional tilled fields. It is infiltrating and being stored in our soil in case we suddenly hit a drought.
With the weather in Iowa, you never know what you are going to get. So, if we can make our soils work with us, these sudden weather changes aren't as scary anymore.
After five years of doing these practices, we are really starting to see the soil change for the better. I won't say there hasn't been any challenges, but as long as you're willing to find solutions, it will pay off.
Not only are we gaining better soil and water quality with these practices, but we are able to pass it down to our children with the hopes that they will take care of it for the next generation.
If you would like to partner with IAWA on water quality projects, please email Engagement Manager Kaitlin Little at klittle@iaagwater.org. If you're a farmer or landowner looking for financial assistance for water quality strategies, contact your local NRCS office and ask if you qualify for RCPP funding. This story features Bremer County which is eligible for Iowa Systems Approach to Conservation Drainage RCPP funding for water quality practices.  
Published on May 5, 2022.