Get paid to improve your farm!
IAWA co-leads and supports several projects that provide cost share for farming practices such as cover crops, prairie strips, and nutrient management.
Our Purpose
For generations farmers have fed and fueled our nation, with their hands in the soil and heart in the job. They are passionate about the soil that provides for their families and the environment where they live and work every day.
Farmers are making a difference in improving Iowa's water quality and conserving our soil for future generations. The Iowa Agriculture Water Alliance provides the support and coordination to get it done.
Our Mission
IAWA is increasing the pace and scale of farmer-led efforts to improve water quality in Iowa.
Our Motivation
We are all connected by water. From the tap water we drink, to the rivers we enjoy for boating and fishing, and the rain that nourishes our crops, water is important for everyone.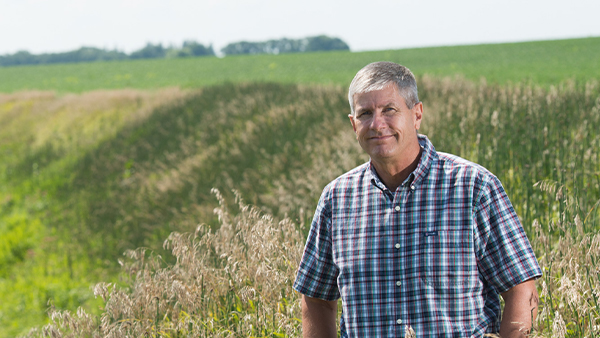 To date, we have secured more than $150 million of investment and resources to help farmers, landowners, and partners improve water quality.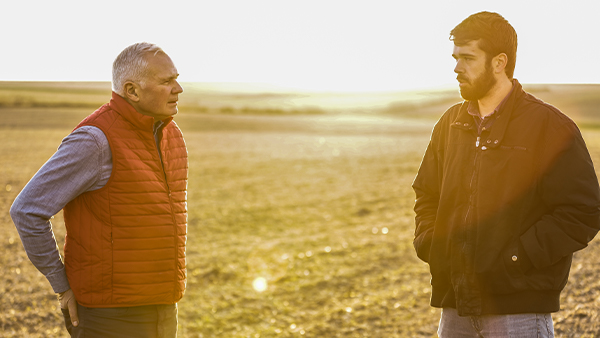 We have connected more than 100 unique organizations to work together to improve water quality including farmers, agricultural associations, conservation organizations, federal, state, and local government leaders, businesses, academic institutions, and urban representatives.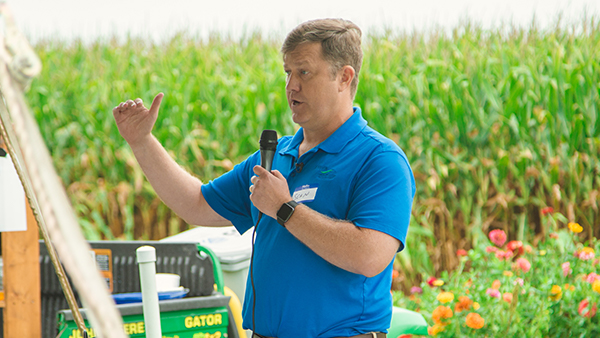 We work with our partners to educate farmers and landowners across the state and inform them of conservation opportunities.
Spotlight Stories
DES MOINES, Iowa (IAWA) – Central Iowa beer lovers can now support clean water efforts simply by ordering a pint thanks to the expanded "Blue Taps=Clean Water" program from West O Beer, in partnership with Iowa Agriculture Water Alliance (IAWA).  West O is donating a portion of the proceeds from all beers poured through blue[...]

Read More »

New Soil Health Interpretation Portal gives customized, "apples-to-apples" insights ANKENY, Iowa (IAWA) – It's no secret that Iowa is blessed with great cropland, and the Iowa Soybean Association's new, free-to-use Soil Health Interpretation Portal (SHIP) is helping farmers get the most out of their top-notch topsoil. The SHIP shows farmers how their soil is performing in the[...]

Read More »

Iowa farmers face ag drainage problems. There are solutions. When farm field runoff flows through traditional tile drainage structures, water doesn't have a chance to slow down and infiltrate the soil. This is not good for drought resiliency – which is becoming even more important as we face more dry summers. It also leads to[...]

Read More »
Count Me In!
I want to invest in the conservation of Iowa's most important resources.