By Kellie Blair, Guest Writer
A mother's reflection on changing seasons of life, love, and the land that provides for her family.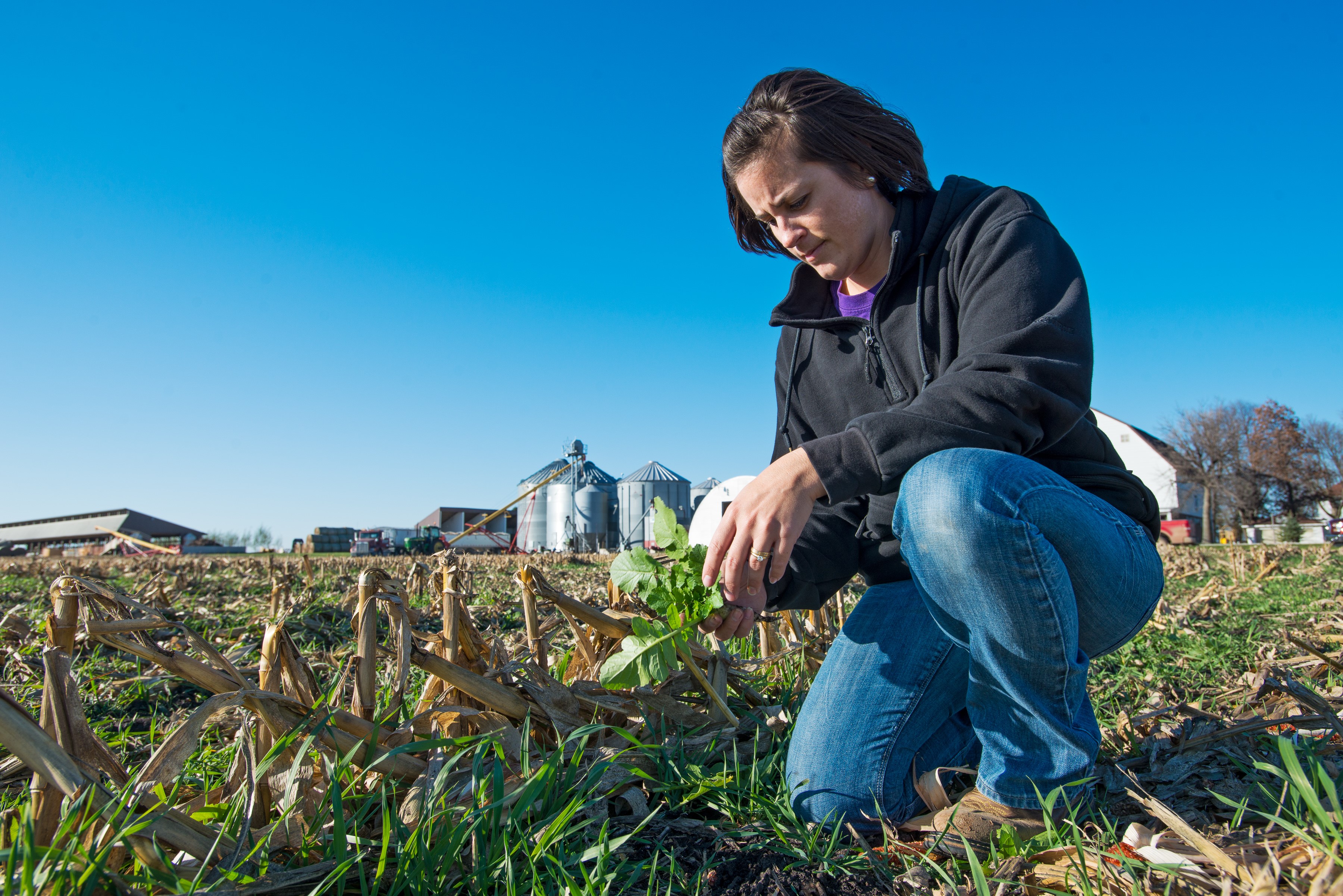 *Editor's note: This post is part of a Mother's Day series featuring mothers in ag and on the farm. Kellie Blair's family farms in Dayton in central Iowa and has added multiple conservation practices to their farm. You can connect with her on twitter at @BlairKellie.
---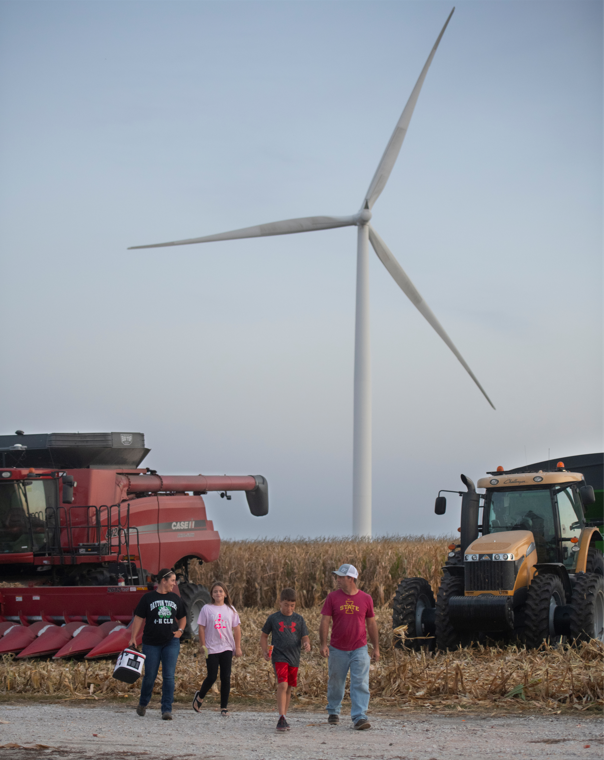 I grew up on a farm in western Iowa. So, one would think I "knew" what farm-life was like and could "handle" it.
But there are major differences in being a daughter on a farm to being a mother co-managing a farm.
The changing seasons are one of my favorite parts of the farm – as a kid, and now as a mom and farmer. I have more responsibility than when I was a kid, however.
As a kid, summer to fall meant beautiful colors in our nearby timber to walk through. Now, it means getting the kids ready for school after a summer off and prepping for harvest (both in the field and in our home.) Fall to winter as a kid meant looking forward to hot cocoa after sledding down the hill behind our house. Now, it means finding all the boots, hats, and gloves from last winter, and catching up on paperwork that was sidelined over the busy harvest season. Winter to spring as a kid meant watching the trees and flowers bloom and playing outside as the days got longer. I still love seeing the trees and flowers bloom and the days getting longer. But it also brings mud into the house, calves on the ground, and getting ready for planting season. Spring to summer as a kid meant sunshine and swimming pools. Now, it means sunscreen, heat, crop scouting, and running kids to and from the swimming pool that I no longer get to enjoy as much as I want.
I'm not complaining. I would choose this life again and again if I had a chance to do it over.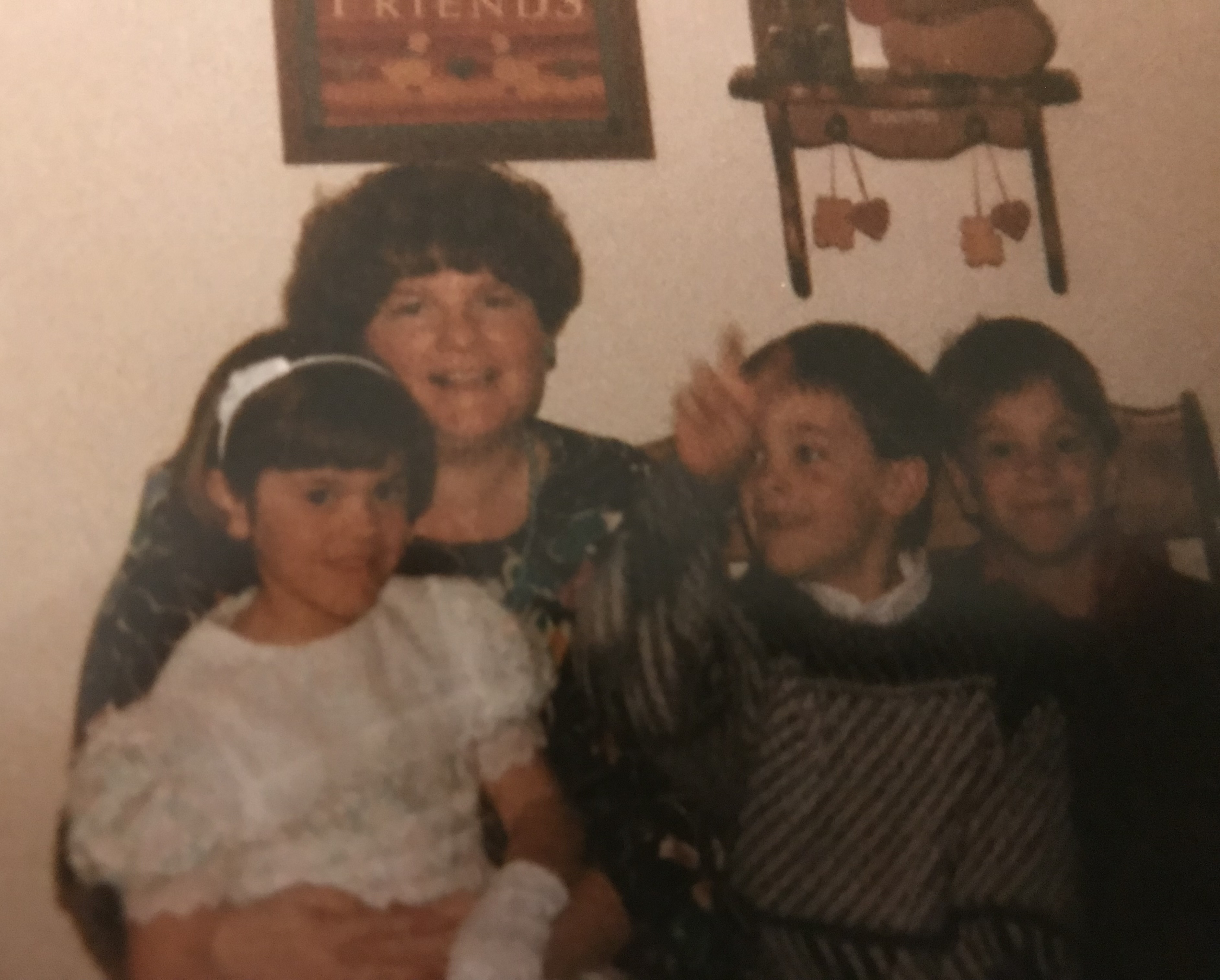 I want to illustrate that growing up on a farm was wonderful, and that I'm very thankful for the farm moms that came before me. Both of my and AJ's parents grew up on a farm. Each Mother's Day I reflect on the challenges that each matriarch over the generations had to deal with, and how they seemed to overcome those challenges with grace. I hope I'm able to do the same.
I love that I have the perspective of a farm kid and now the perspective as a farm mom. I know that the lessons learned from being a kid on the farm are invaluable: Lessons of hard-work, heartbreak, and fun… Lessons about the land, livestock, and the resources that enable us to farm.
Both AJ and I came from farm families that encouraged conservation. I get to show my children why we plant cover crops, why we have reduced our tillage, and why we continue to learn about how to grow the crops that is best for our farm and the future of the land, water, and air they are grown in.
I never realized I was a steward of the land as a kid by enjoying my time outside, by watching the changing seasons. Now, as a farm mom (who is a farm kid at heart), I get to pass that conservation legacy to my kids and watch them grow through the seasons.
If you would like to partner with IAWA on water quality projects, please email Engagement Manager Kaitlin Little at klittle@iaagwater.org. If you're a farmer or landowner looking for financial assistance for water quality strategies, contact your local NRCS office and ask if you qualify for RCPP funding. This story features Webster County which is eligible for Iowa Systems Approach to Conservation Drainage RCPP funding for water quality practices.  
Published on May 4, 2022.