From the machine shed to the international market, Roger Montag built a business that's improving water quality – and nearly the entire family of ten now helps run. This article is part of a special Father's Day Series.
By Rebekah Jones
When Roger Montag started building his own farming equipment in the 80's, he never expected his inventions would be popular worldwide.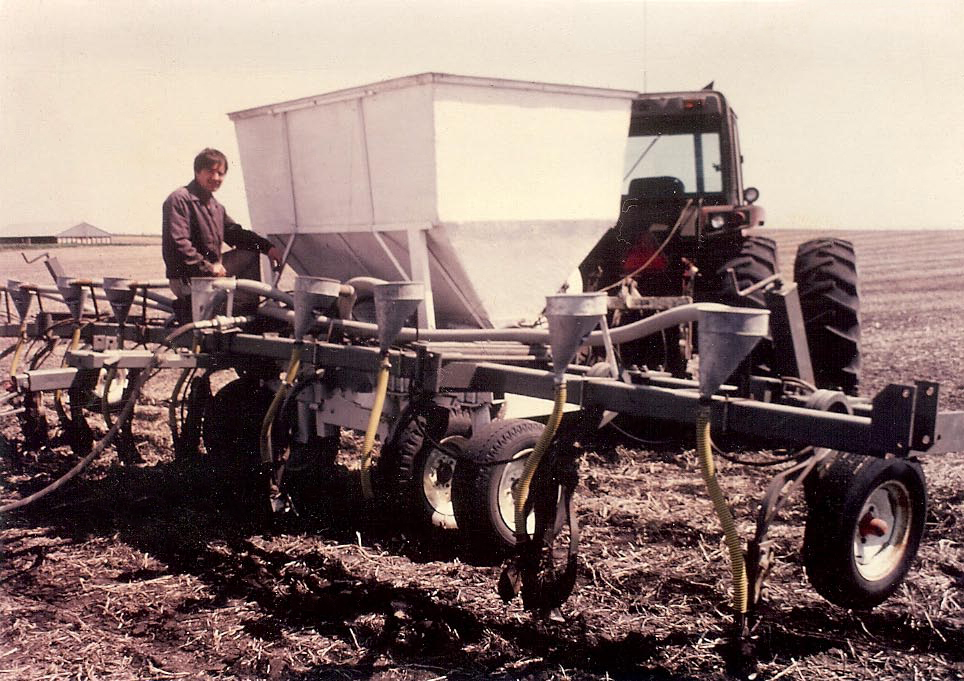 Now, Montag Manufacturing equipment is sold not only across the U.S., but in Canada, Mexico, South Africa, and Ukraine. Possibly even more impressive is the fact that six of his eight kids are now involved in running the company – plus two son-in-laws.
"Timing is a big thing, and its not easy… Some of the stuff you're looking at here – now, it's front and center. But it wasn't even thought of hardly when we started working on it," Roger said, pointing to all the equipment being built in their Emmetsburg facility. They also now have a second location in Milford, NE.
Water quality and nutrient efficiency focus
Montag Manufacturing is on the Iowa Ag Water Alliance's Business Council, which works together to find more solutions to water quality problems.
Montag Manufacturing's main products are fertilizer and cover crop applicators with metering systems that help farmers be more efficient with nutrients. In a partnership with Hagie, Montag also manufactures the Fortifier – a high-clearance applicator system to plant cover crops between rows.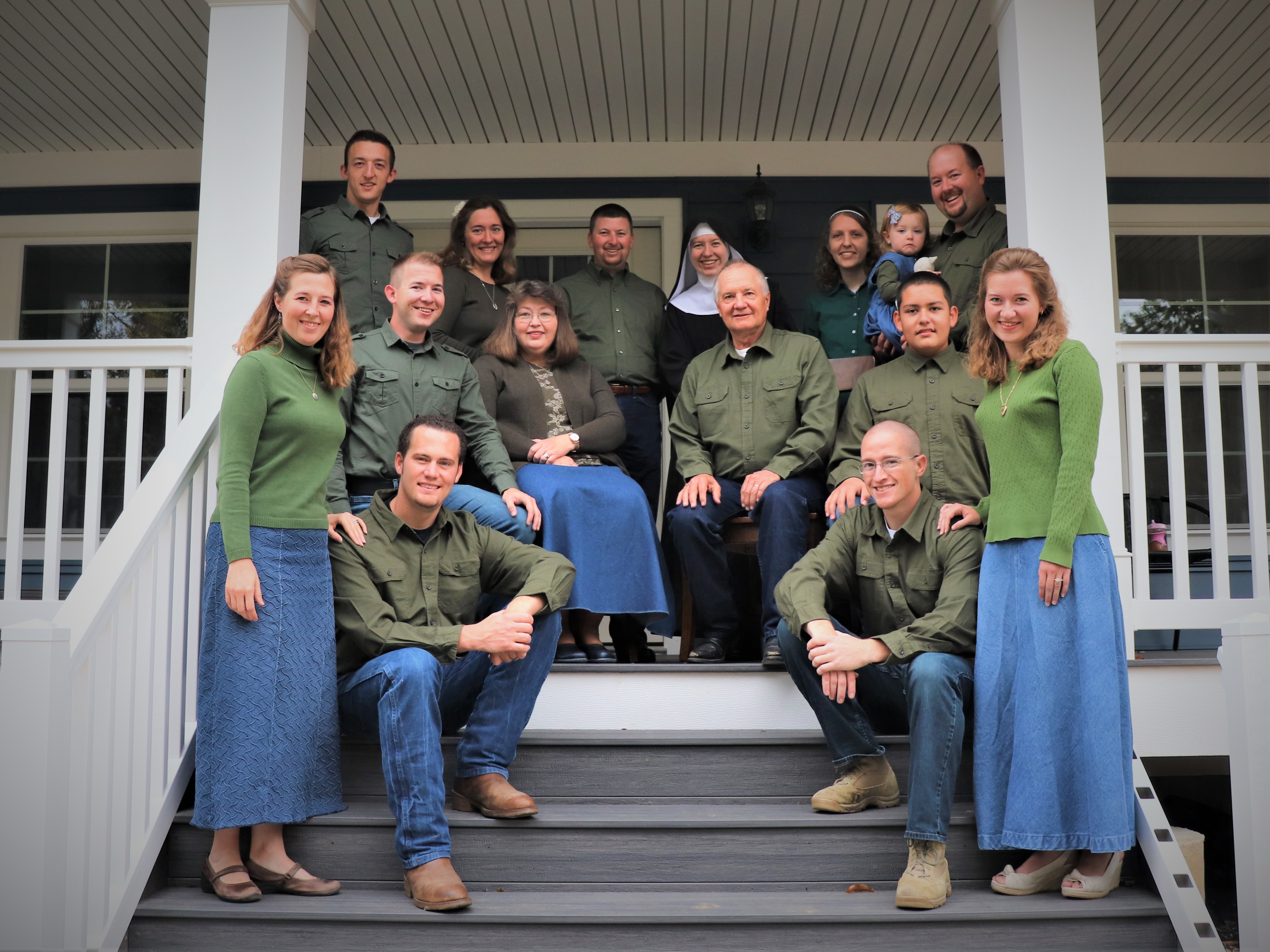 "A lot of what we're doing is accomplishing the next big thing – which is reducing phosphates and nitrates in the water," said Roger. "Efficiency is driving what we started out to do, but the side effect is that we are one of the solutions for reducing the impact of these things on the rest of the world."
Roger's oldest son, Anthony, is now the CEO, playing to his strengths in networking, while Roger continues to develop new technologies behind the scenes.
Anthony is also the IAWA Business Council's Vice Chair. Knowing that they're doing something to improve water for the communities around them is something that motivates him to succeed.
"Leaving something better for the next generation. I can look back at it and say we're making a difference," said Anthony. "Everyone in the business is rowing the boat to make a difference – to make agriculture and the world we live in a better place."
Growing up on a farm with strong family values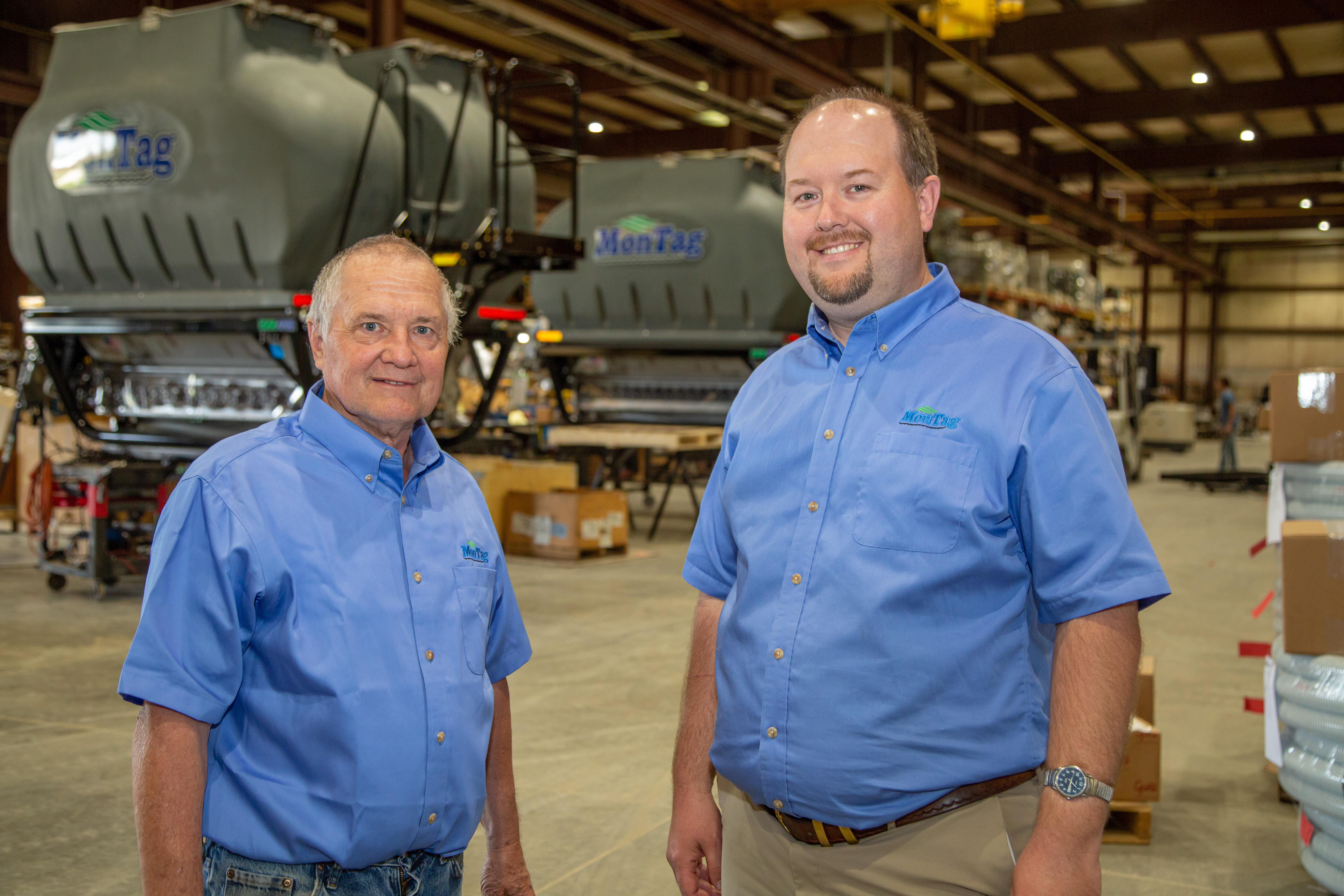 Anthony says his parents have a lot to do with his passion for helping farmers. They grew up on the farm and were homeschooled. His mom, Theresa, covered subjects like literature, while his dad often jumped in for science class.
"We had a LaMotte soil sampling kit. So we'd dig the soil up – bring it in, and we would do some testing," said Anthony. "Dad always loved to have us focus on the micronutrients to make sure the soil was healthy. Everything was there to raise a healthy crop, and then when we would eat that crop everything would be healthy for us as well."
Their company values and family bonds are clear when you walk into the front office of Montag Manufacturing. Family photos cover the walls.
"It's probably humbling. I think that's what it is. To see something bigger than you made it to be, to recognize the sum of the parts is bigger than the parts themselves, and that we've obviously been blessed a lot."
Published on June 17, 2022.