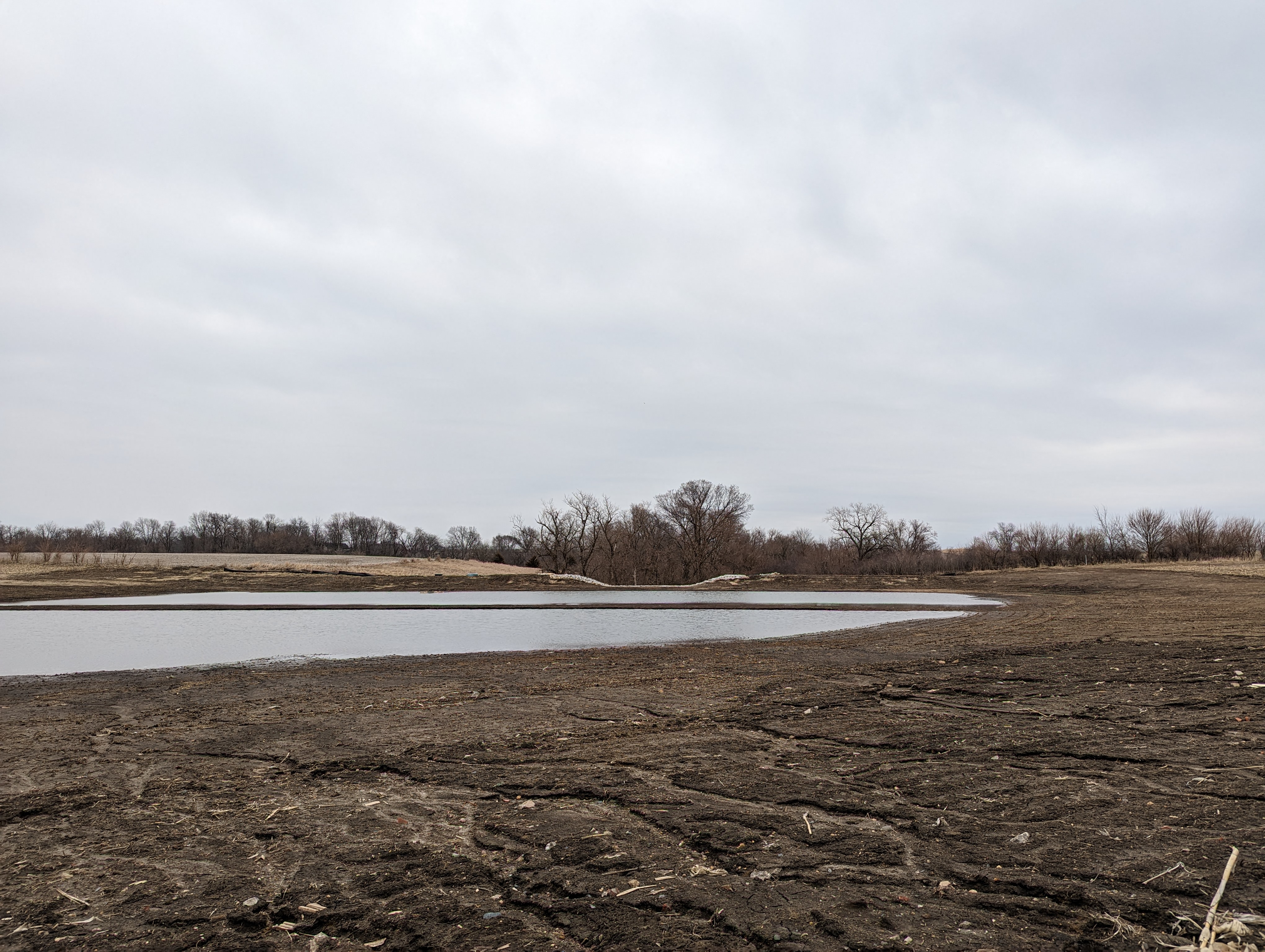 ADEL, Iowa (IAWA) – You're invited! Join us during Earth Week on April 19, 2023 at 1:30 p.m. to learn about the power of wetlands near Iowa farmland to improve water quality! RSVP here.
This is part of a celebration hosted by the Iowa Agriculture Water Alliance, DMACC, Ducks Unlimited, Dallas County, and Polk County Utilities to recognize the accomplishments that resulted from a generous $140,000 donation from Prairie Meadows. Thanks to this grant and additional funding sources, partners were able to complete three wetland restorations and expand the Batch and Build program which has increased the pace of new bioreactors and saturated buffers.
WHO: The public is invited to hear from wetlands experts and Iowa leaders such as Sec. Mike Naig.
WHAT: Tour a newly constructed wetland on DMACC's farm, get hands-on education from the Conservation Station, learn about how wetlands improve water quality, and hear from the water quality advocates who made this project happen!
WHERE: DMACC Dallas County Farm, 25747 N Avenue, Adel, IA 50003
WHEN: April 19, 1:30-2:45 p.m.
WHY: We're on a mission to spread the word about important practices and programs that improve water quality. Most of Iowa's wetlands have been drained to make room for development and agriculture. Restoring these valuable water-cleaning habitats is critical to improving Iowa's water quality for all our communities. 
Posted on March 27, 2023.