NORTH RACCOON WATERSHED, Iowa (IAWA) – Many farmers have old oxbow scars on their properties, but they don't even realize it. Restoring them can make a big difference for water quality.  
Oxbow scars are "u-shaped" stream beds that fill with eroded sediment. They often end up being wet spots in a field that have consistently low yields, or they fill with water part of the season only to dry up later. Restoring them means digging out sediment back to where the creek bed used to be.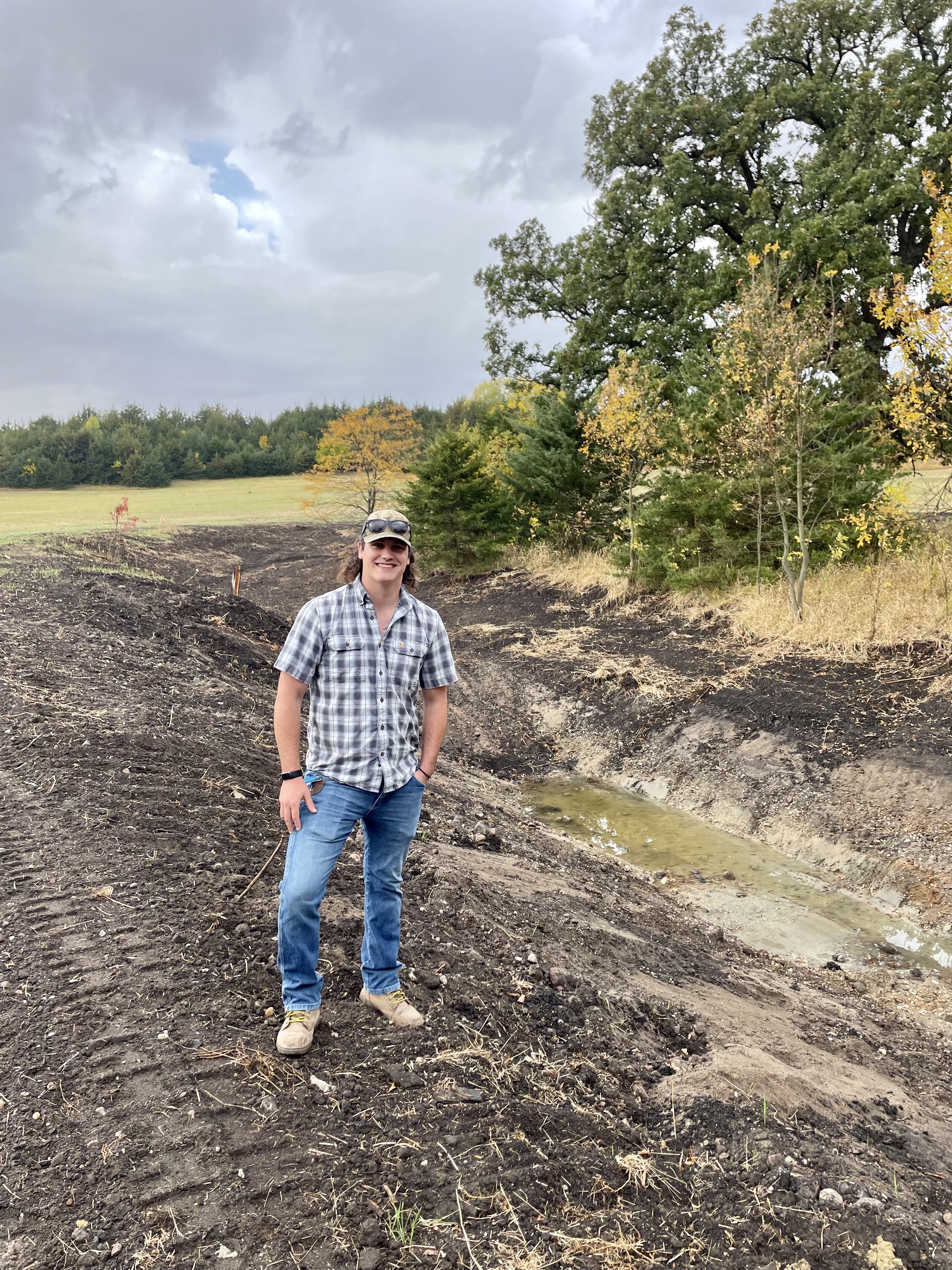 "This practice fits really well into the ag landscape. No land is taken out of production. It's marginal land that's seasonally wet anyway," said Karen Wilke, with The Nature Conservancy, a partner in the ISACD. 
In 2019, Oxbows were added to the Iowa Nutrient Reduction Strategy, a statewide plan to improve water quality. They can reduce nitrate by around 50 percent.  
The Iowa Soybean Association is marking the completion of several oxbow restorations this year including the first one funded through the North Raccoon Soil and Water Outcomes project. It's part of the Regional Conservation Partnership Program (RCPP). It focuses on the North Raccoon Watershed, which provides drinking water for 500,000 people in the Des Moines Metro. 
Brandon Iddings, who plans and guides oxbow restorations in the North Raccoon Watershed for the Iowa Soybean Association, says landowners are seeing the value that can impact whole communities and generations.  
The dirt that is dug up from the oxbow can fill in holes in the farmable land. Oxbows can prevent flooding downstream. And they transform the landscape from a swampy, muddy mess, into a plant and animal haven where people can hunt, fish, and watch wildlife. 
Through the North Raccoon Project, the Iowa Soybean Association needs to complete 20 oxbow restorations within the next three years. They're about halfway completed with the restorations. 
The $26 million project helps farmers and landowners with financial and technical assistance to make improvements on their farm that benefit water quality.  
If you are a landowner interested in learning more, click here. You can also contact Ben Porepp at 515-802-2264 or bporepp@iasoybeans.com.