Article and photos by Kurt Lawton
In the rolling hills of east-central Iowa in Cedar County, family farmers Ken Fawcett and his nephew Kent Stuart have long used conservation practices that keep the soil at home and healthy.
However, it was their desire to improve water quality that led them to the recent installation of a saturated buffer.
Sees issues, finds conservation solutions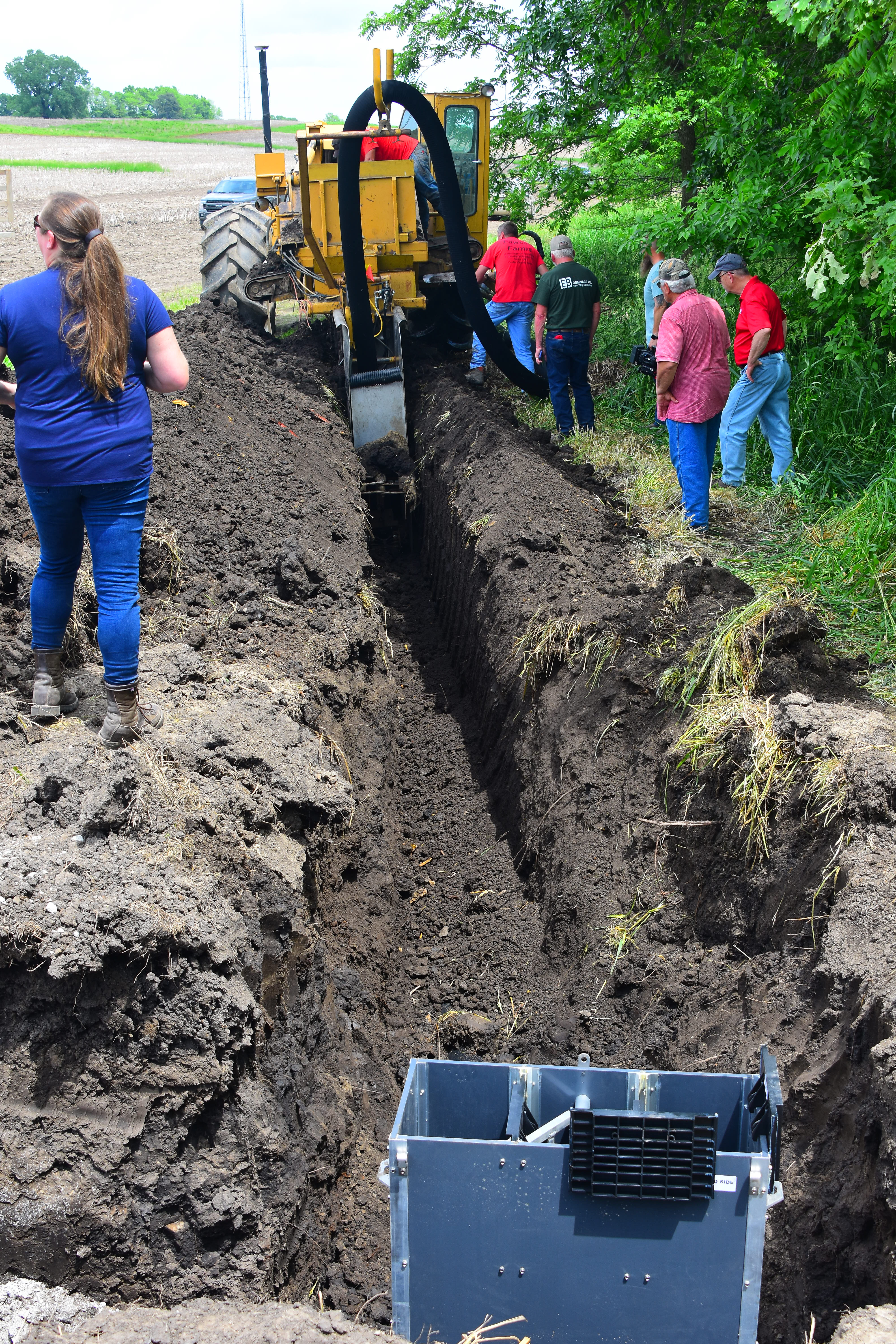 These innovators have always sought the best conservation methods for their farm, which was established in 1851 near West Branch. Gully erosion next to a freshwater spring led to a grade stabilization project that turned into the building of a pond, which became a family recreation retreat complete with swimming area and a cabin surrounded by trees. To reduce erosion, they were early adopters of no-till in the 1970's and built contour buffer strips and restored prairie grass areas where needed.
Stuart and his uncle pride themselves in watching for new techniques and promising practices to adopt. "When we learned of the soil health benefits of cover crops, we began to seed numerous species starting eight years ago to learn how they can improve our soil productivity," says Stuart.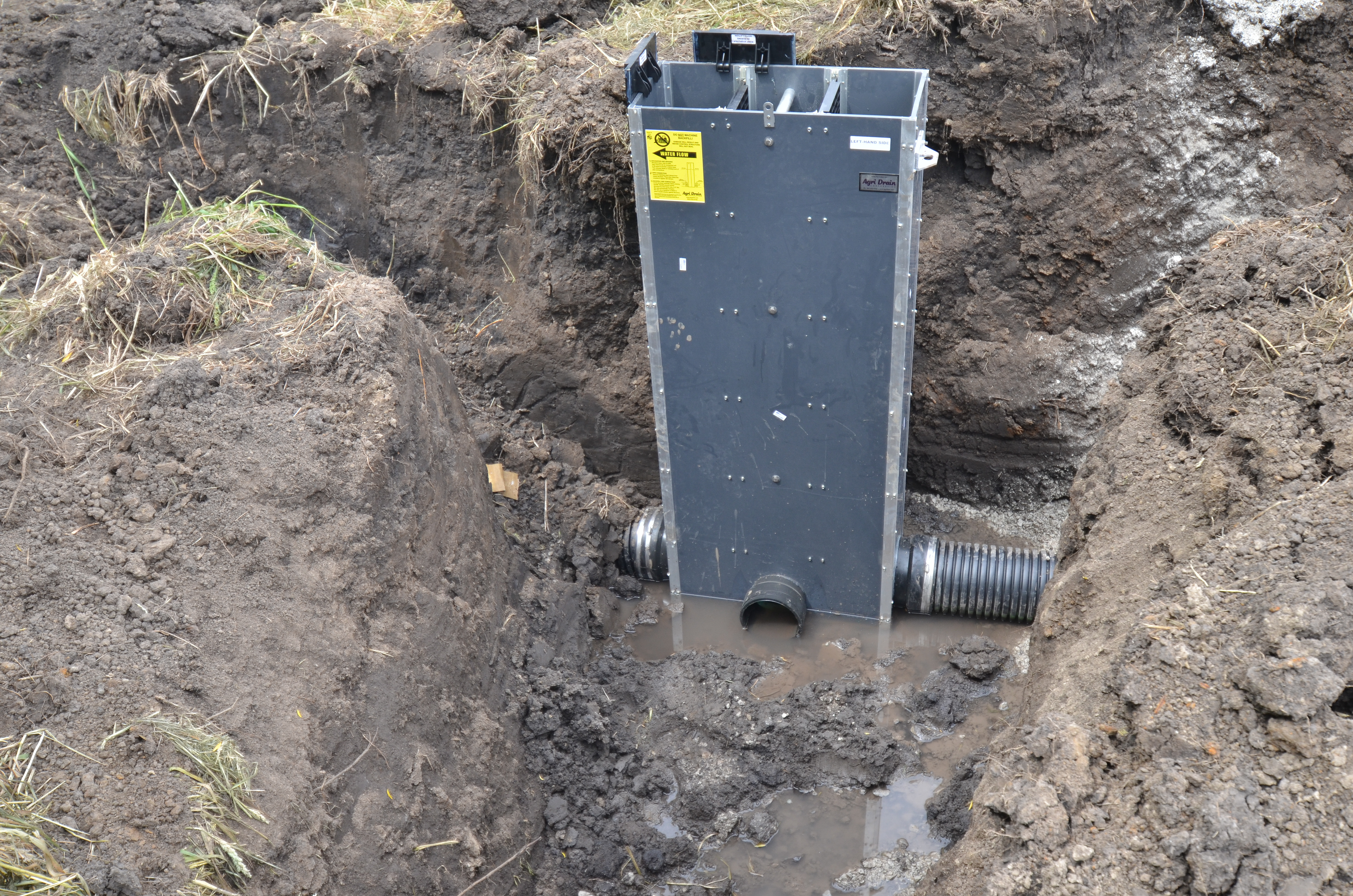 Next step: Saturated buffers
Like their neighbors, Fawcett Farms is always looking at return on investment. "But in the case of tile leaving our fields, anything we can do to reduce nitrate in tile drainage is important," says Stuart.  "We decided that the next evolutionary step in our conservation practices was to treat the water coming from the tile."
When Fawcett Farms explored edge-of-field options for their tile, they felt that a saturated buffer was the best fit, thanks to the teamwork and advice of numerous resources. Stuart first discussed the practice with his friend Bruce Barnhart with the Iowa Land Improvement Contractors Association (LICA) and his longtime tile contractor Eric Brown with EB Drainage.
Great working relationships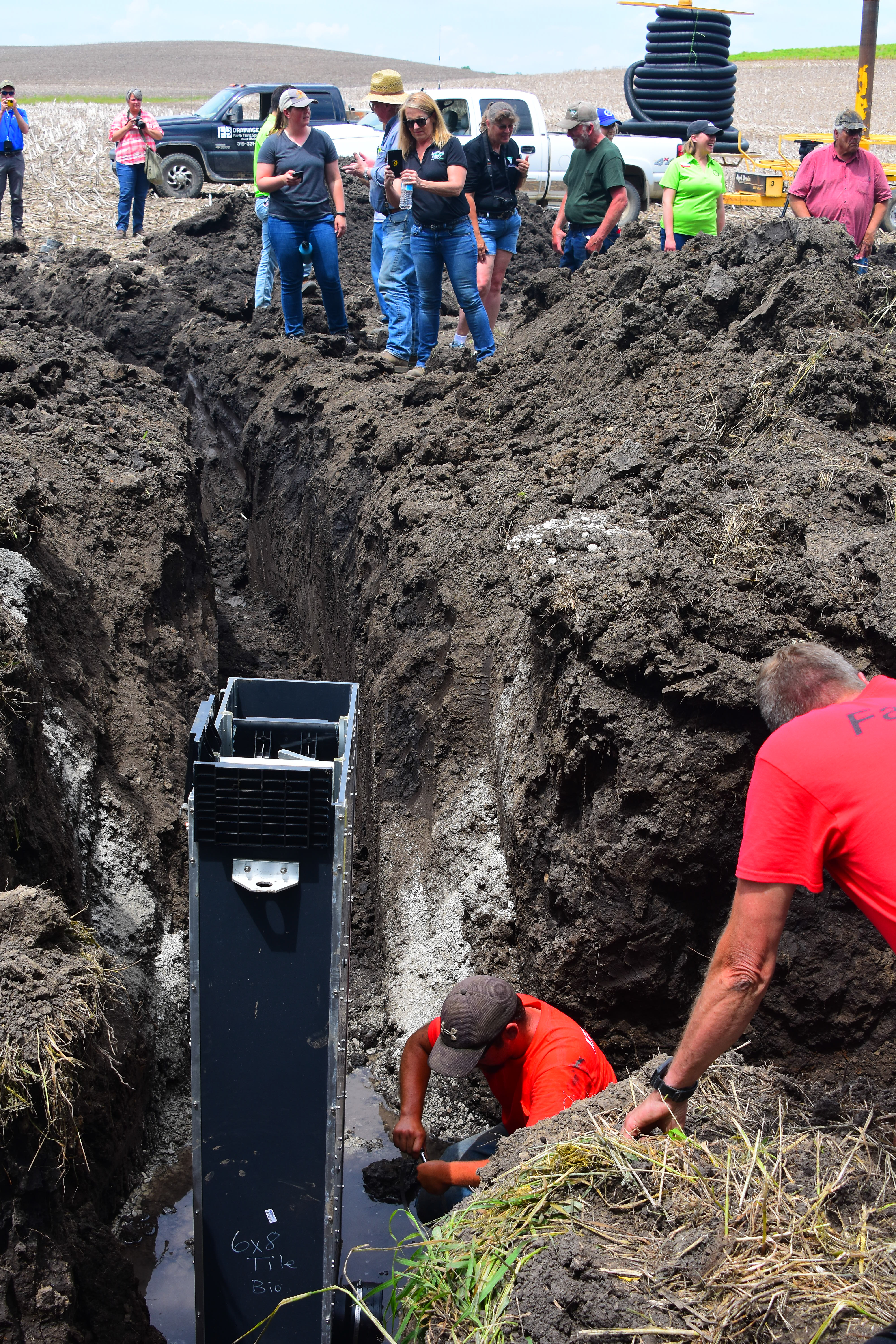 "This discussion got us in touch with Iowa Agriculture Water Alliance (IAWA) and Charlie Schafer at Agri Drain, who got us hooked up with EcoSystemServices Exchange (ESE) to handle the design of this saturated buffer project," says Stuart. "It's been an excellent working relationship with all these people that are excited to showcase how this practice can work for other farmers and landowners."
The field uphill from this saturated buffer had two six-inch main tile lines draining 80 acres. These lines were connected into one eight-inch line that flows into the Agri Drain water level control structure box located near the creek. From this chamber, water diverts into the 6-inch perforated tile line installed along the creek. This water saturates the soil so microbial activity and grass and tree uptake in the nearby riparian buffer can naturally help filter out nitrate.
Added tile water benefits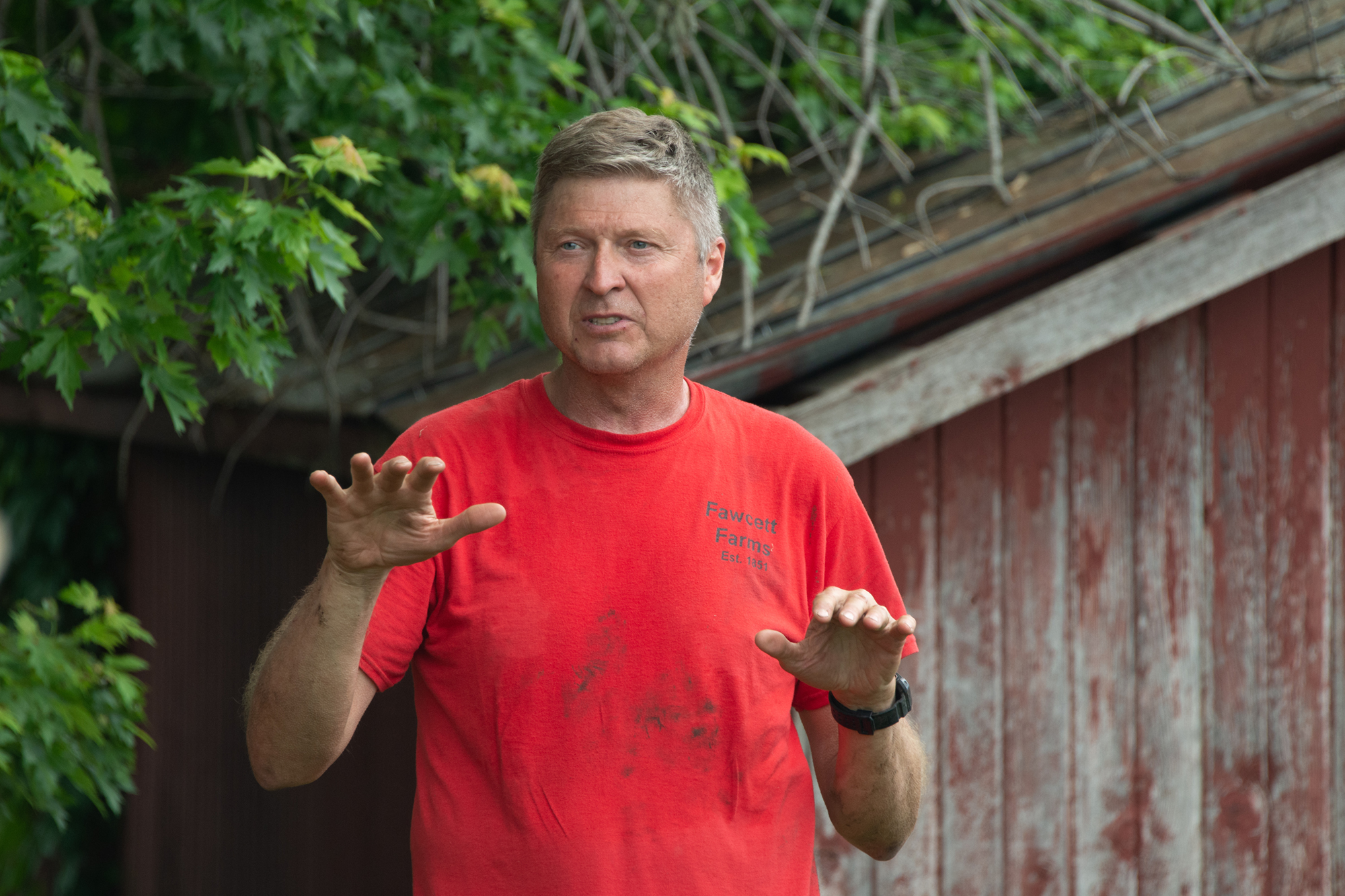 "We liked the fact that this saturated buffer also allows us to hold whatever level of water we want in the tile lines for the crop," says Stuart, "and then drain it when needed for planting and harvest."
The project took one day to install. "Aside from occasional maintenance, it should last the life of the plastic tile," says installer Brown.
Given the heavy spring rainfall, Fawcett Farms decided to expedite the installation and not wait for cost sharing that is available for such projects through numerous organizations. Fortunately, the private companies involved stepped up to help defray some of the costs, as well as educate attendees at a recent saturated buffer installation field day.
Fawcett Farms hopes to install additional saturated buffers on more of their ground as they continuously look for the latest technology to help improve soil health and water quality. This in turn helps them preserve the land. In summary, Stuart says, "We live on this ground, too, so we want to do what's best for the environment."