By Kurt Lawton
Ask Iowa cattleman and farmer Bill Couser about how his conservation journey began. He humbly and proudly mentions the values instilled in him by his conservationist father, Dick Couser. "He got us going down the right path — wanting to do conservation right, or not at all," he says.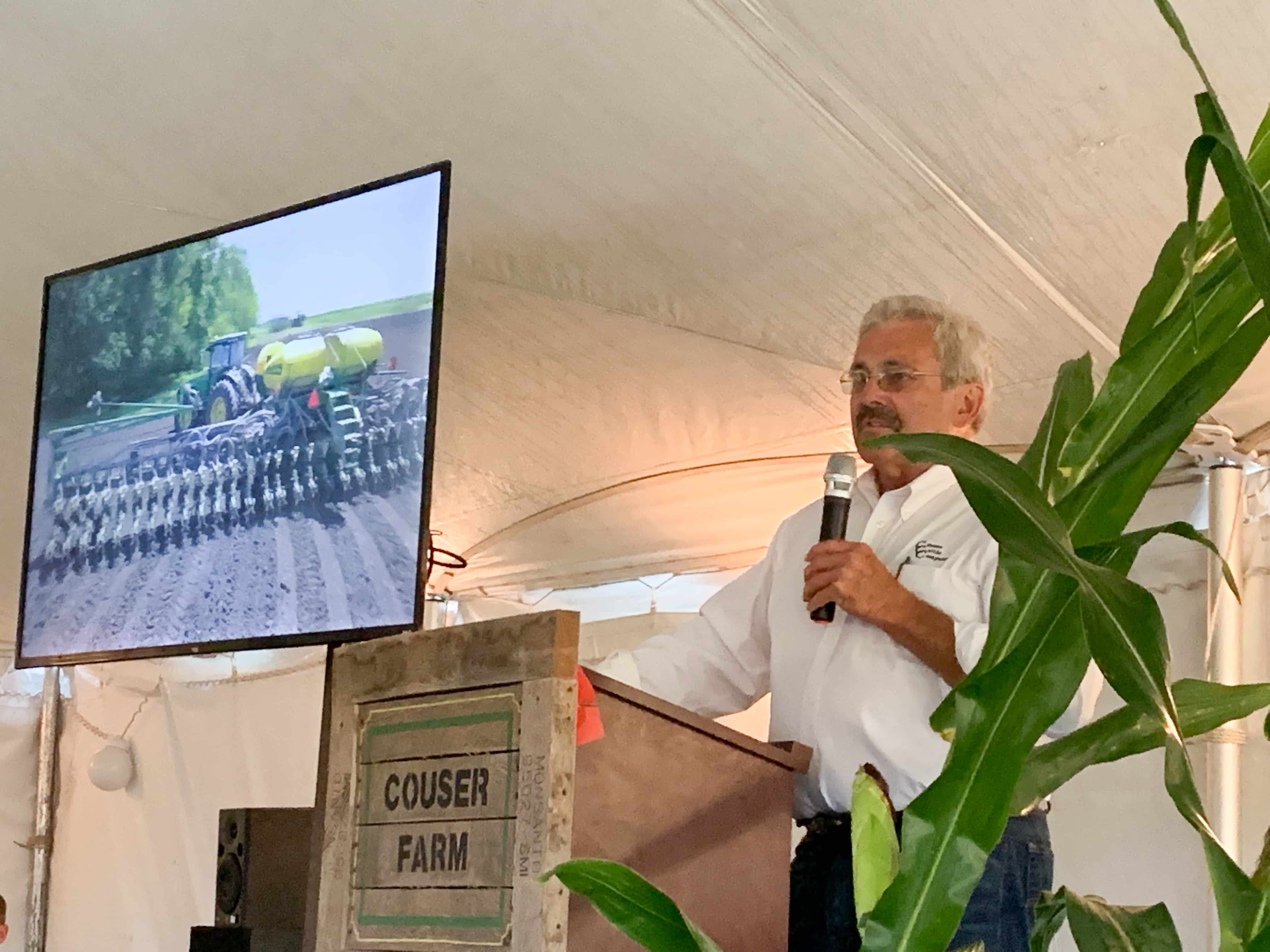 "Then, there was this gentleman, Elmer Paul, who owned the small cattle farm I purchased some 50 years ago. He was an environmentalist, always hosting and teaching Iowa State University (ISU) students how to do things right," Couser adds.
These two heritage influencers guided Couser ever since he began producing crops and cattle in central Iowa in the late '70s. "We've tried to carry on their legacies, so this farm will always be open to students and new technology," he shares. "I've always said, if someone has new technology or practices they want to try, and they have funding, we'll try it."
Couser also gives a lot of credit to his wife Nancy and his sons regarding the success of Couser Family Farm and Couser Cattle Company. The family has received cattle environmental stewardship and beef quality awards from the National Cattlemen's Beef Association. "But I can never say I," says Couser, "because I'm admittedly fortunate enough to surround myself with people that understand the mission or the goal and they follow through."
It's not easy to win awards for feedlots, he adds. One of the advantages Couser cites is the diversity of the operation. "We always called our operation: Corn, Cattle, & Kids," he states. "When you look across our farming business, conservation touches everything that we do. Whether its seed production, corn, soybeans, cover crops, cattle, the ethanol industry and its co-products — much of it revolves around improving soil health and water quality."
Importance of family, partners
Regarding crop production, Couser points to Nancy and her eight-year stint as a board member of the Environmental Protection Commission of Iowa as a catalyst to launch their efforts to build better soil and water.
Couser's idea was to develop a demonstration farm and he took it to private companies and public organizations. "I've had partner success with Monsanto/Bayer, John Deere and others on previous project research, so I enlisted their thoughts," Couser says. "My son Tim and I have now developed the AGvocacy Learning Farm that represents all the major soil types in Iowa."
The 180-acre demonstration and research farm is split into quadrants to demonstrate how different practices from cover crops and no-till to bioreactors, saturated buffers, native prairie, and cattle grazing can impact the water quality that comes out of the tile. It was recently a featured stop during the 2019 Conservation Technology Information Center's "Conservation at the Leading Edge" tour.
The Conservation Infrastructure initiative, co-led by the Iowa Agriculture Water Alliance (IAWA) and the Iowa Department of Agriculture and Land Stewardship (IDALS), was a Diamond Sponsor of the tour.
Couser has received help from IAWA, IDALS, the Natural Resources Conservation Service (NRCS), the Environmental Protection Agency, the Iowa Department of Natural Resources, and some local businesses to implement edge-of-field practices for improving water quality.
No one size fits all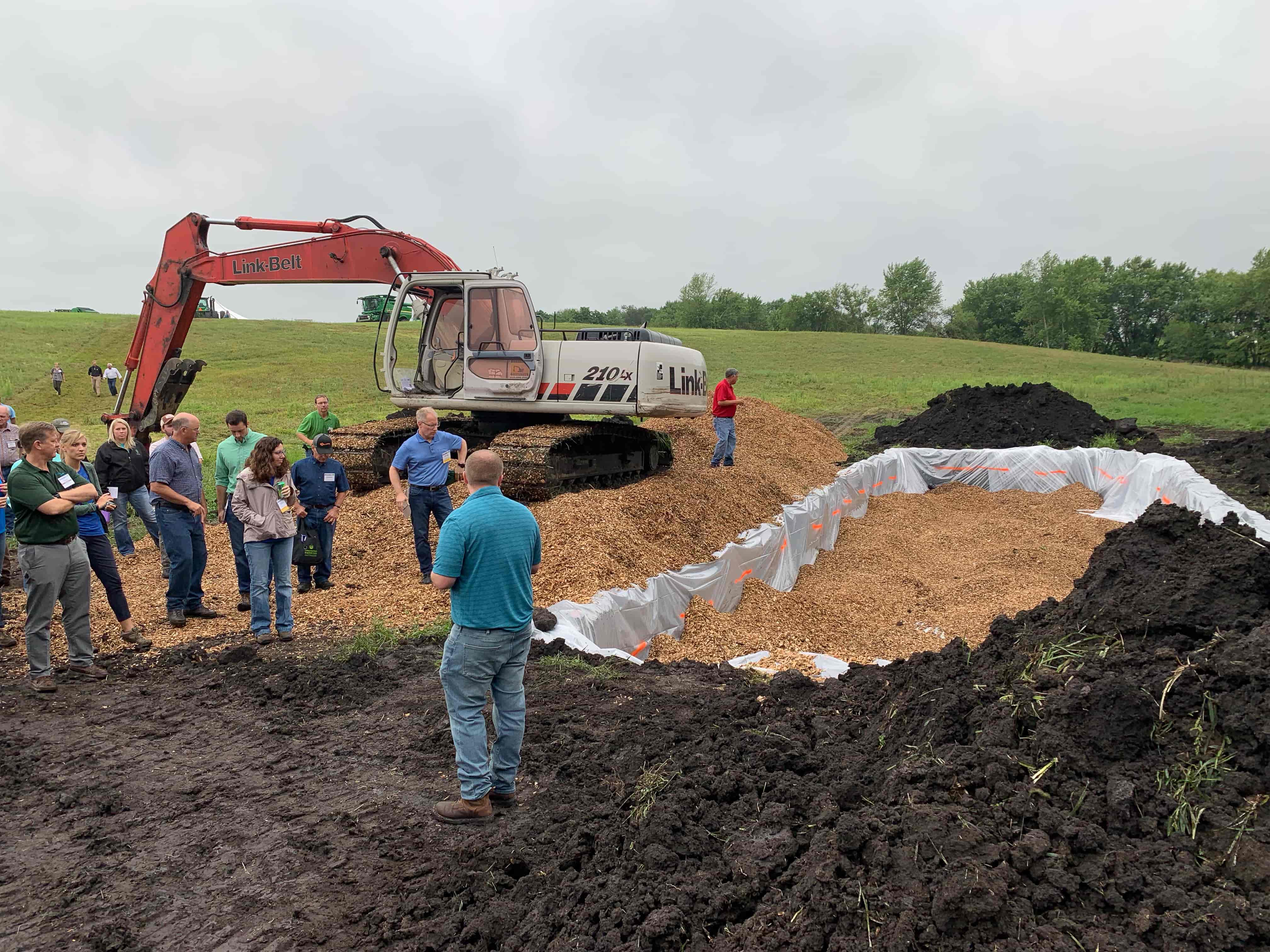 Working with Tim, who manages the 7,000-acre cropping operation (Greenfield Farms), Couser has added bioreactors , saturated buffers, and now 100 acres of gated tile this spring, working with Agri Drain technology. "We want to see what practices are viable, sustainable, and profitable to reduce nutrients in the watershed," Couser shares. "ISU ag engineer Matt Helmers will compile and document our practices to ensure all is accurate." The four bioreactors and saturated buffers were funded through the Midwest Agriculture Water Quality Partnership, a public-private partnership co-led by IAWA and IDALS.
The Cousers will examine reduced tillage and no-till, cover crops, nutrient and residue management, and pollinator habitat on top of pattern tile drainage. "We want to look at many different strategies because no one size fits all," Tim says. "You cannot solve Iowa's water quality issues with just bioreactors and saturated buffers; you have to cover and armor the soil. That's what we're trying to demonstrate."
One of the 15 partners helping support the latest bioreactor installation on the Couser farm (shown above), the Agricultural Drainage Management Coalition, is showcasing the value of conservation drainage systems. The goals are to provide crop production benefits and improve the environmental performance of pattern tile drainage.
By managing the water table in the soil with control structures, reduced drainage volume will decrease nitrate discharge on average by 33%. By combining tile water management with saturated buffers or bioreactors (that can reduce nitrate by an average of 50% and 43% respectively), Iowa farmers can improve water quality and contribute towards the goals of the Iowa Nutrient Reduction Strategy (NRS).
Cost of environmental success
"Edge-of-field conservation drainage practices like bioreactors, saturated buffers, and wetlands are critical to implementing the Iowa NRS," according to Sean McMahon, IAWA Executive Director. "However, these practices take land out of production and don't increase yields or profitability. Farmers and landowners receive no benefits from these practices while all the benefits are downstream. That's why we need new revenue streams to help pay 100% of farmers' costs for these practices," continues McMahon.
Other valuable water quality/water management practices, like cover crops, offer economic payback after a few years, with even larger long-term soil health, water infiltration, crop protection, and nutrient reduction payback.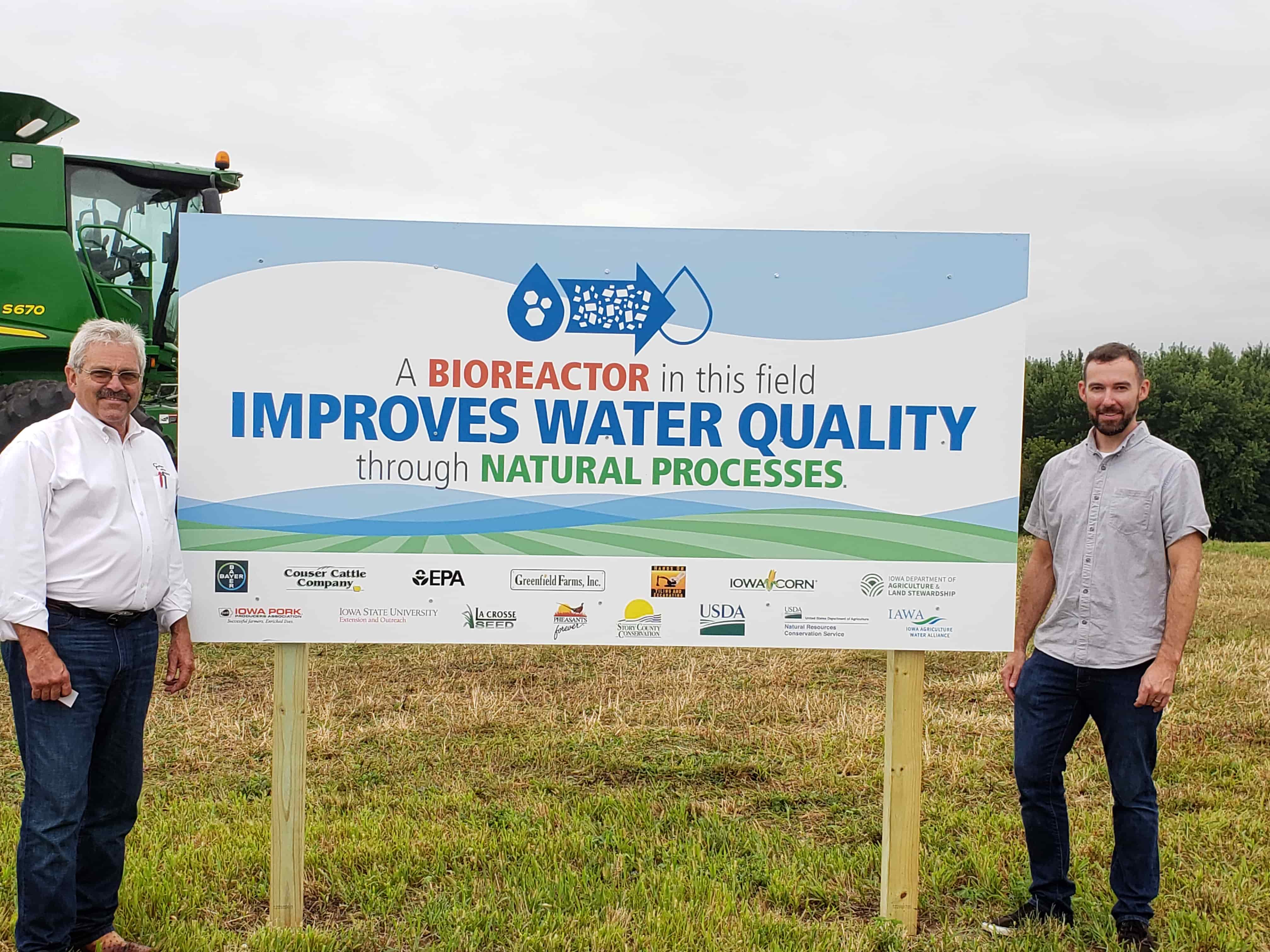 Bill Couser looks at it as a 10-year project, as there are many things he wants to try. In summary, he says, "Fortunately, I have a family that is willing to learn and share, as well as many partners who bring expertise, funding, and an excitement to help us all learn."