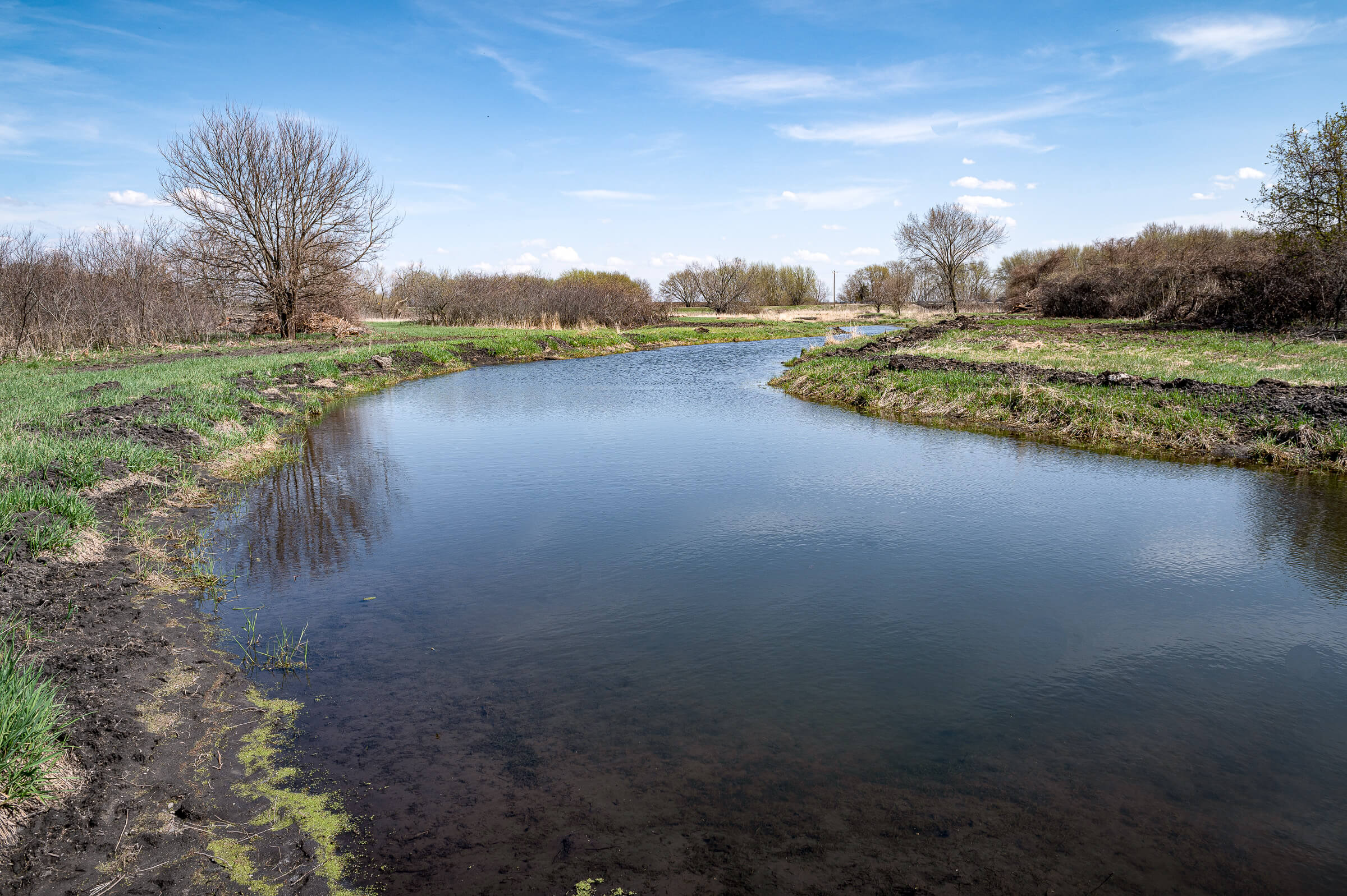 Key Takeaways
The Topeka shiner is making a comeback thanks to restoration of their natural habitat (oxbows) alongside farmland in Iowa.
Landowners can restore oxbows for free through projects co-led by IAWA.
Oxbow restoration has other benefits including increased water quality, recreational areas, and flood mitigation.
---
By Rebekah Jones, IAWA (Published March 8, 2022)
Conservation efforts led by farmers to improve water quality are helping to bring an endangered fish species back from risk of extinction.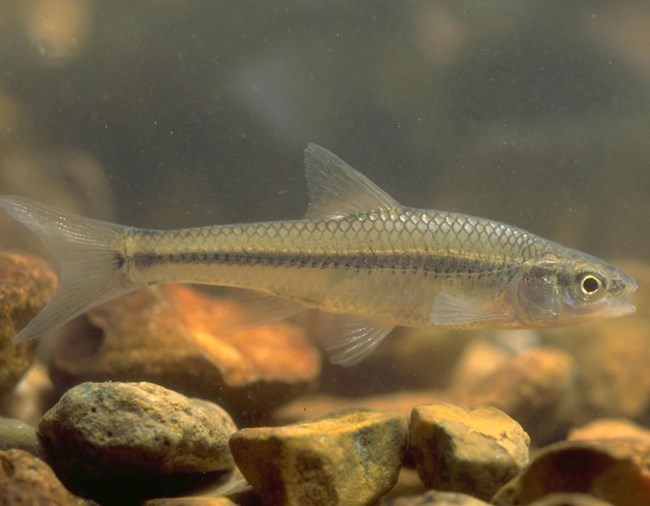 The Topeka shiner, a small prairie minnow found in four watersheds in Iowa, was placed on the federal endangered species list in 1998. Its main threat in Iowa is habitat loss.  
Now, millions of dollars in public-private funding are allowing farmers and landowners to help restore the Topeka shiner's habitat alongside Iowa farmland. Sampling shows it's working. 
Topeka shiners thrive in "U" shaped pools of water called oxbows that connect to larger streams. The Nature Conservancy estimates there are tens of thousands of oxbows across the state, but many have filled with sediment from years of farm erosion. The oxbows fill with water and fish during floods, only to completely dry up a short time later. 
Aleshia Kenney, Fish and Wildlife Biologist for the U.S. Fish and Wildlife Service says restoring oxbows restores Topeka shiners.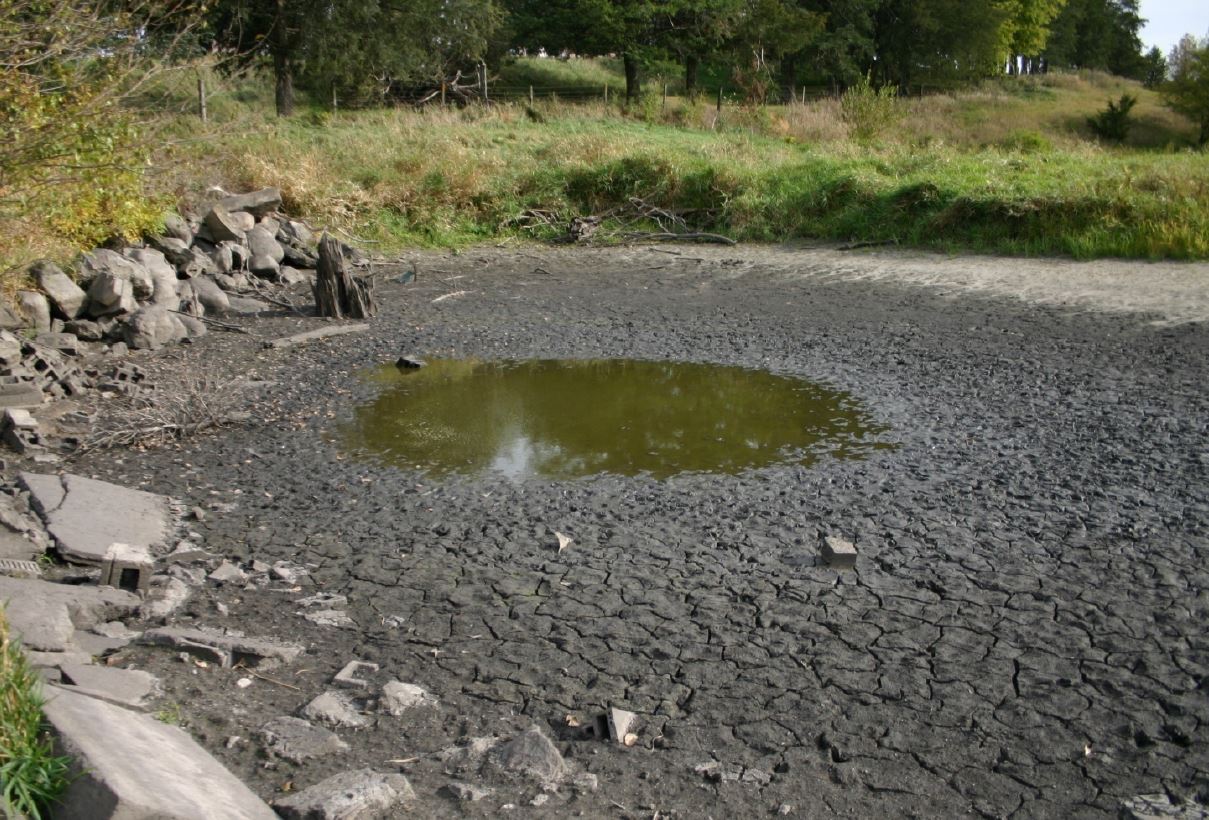 "Restoration is digging out sediment back to where the creek bed used to be. When you dig down, you'll hit snail shells and mussel shells," she said. "As soon as you hit the old creek bottom, the ground water starts bubbling too, which keeps the oxbow from freezing solid in the winter, allowing the fish in it to survive." 
Oxbow restoration for water quality 
In 2019, Oxbows were added to the Iowa Nutrient Reduction Strategy, a statewide plan to improve water quality. They can reduce nitrate by around 50 percent. 
Here's how. 
Tile lines with field drainage run into oxbows. There, plants and bacteria in the water turn the excess nutrients into harmless nitrogen gas. Because Topeka shiners are hardy fish, they're not affected by the nutrient-rich runoff. 
That's why oxbow restoration in Iowa is part of a $33 million project to improve water quality. Iowa Agriculture Water Alliance (IAWA) and the Iowa Department of Agriculture and Land Stewardship (IDALS) are co-leading the project, called the Iowa Systems Approach to Conservation Drainage (ISACD).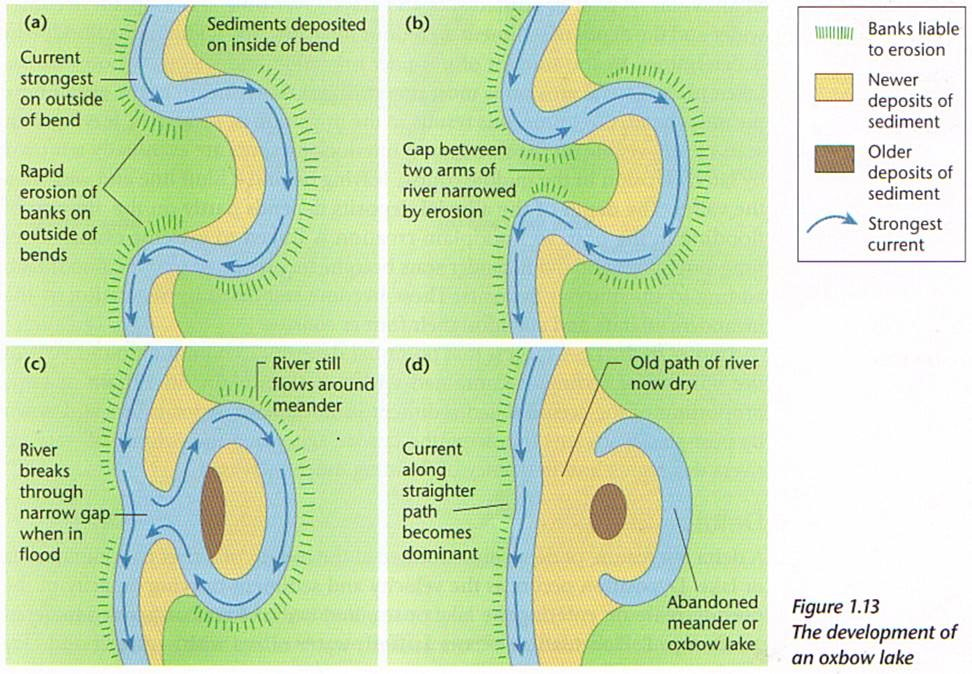 The ISACD makes oxbow restorations free to the landowner or farmer.  
"This practice fits really well into the ag landscape. No land is taken out of production. It's marginal land that's seasonally wet anyway," said Karen Wilke, with The Nature Conservancy, a partner in the ISACD. 
Signs of change 
It's hard to track Topeka shiners by the numbers, so wildlife experts track progress by how many places they can be found.  
Kenney says the endangered fish has now been found in at least half of oxbows that have been restored – close to 100 in Iowa. As an added benefit, Kenney says they've found up to 30 distinct fish species in a one-half acre oxbow. 
"Topeka shiner is a good indicator species. If you start finding more and more Topekas, you're only going to increase other species, too," Kenney said. 
Wilke focuses on the Boone Watershed in north central Iowa. 
She says over 400 potential restorations have been identified there, and farmers are already on board – a major change from two decades ago when many landowners and farmers didn't know what an oxbow was. 
"The momentum is growing and we're at a tipping point," said Wilke. "It's snowballing in a massive way not only with farmers' interest but also
with funding to get them through." 
Community and generational benefits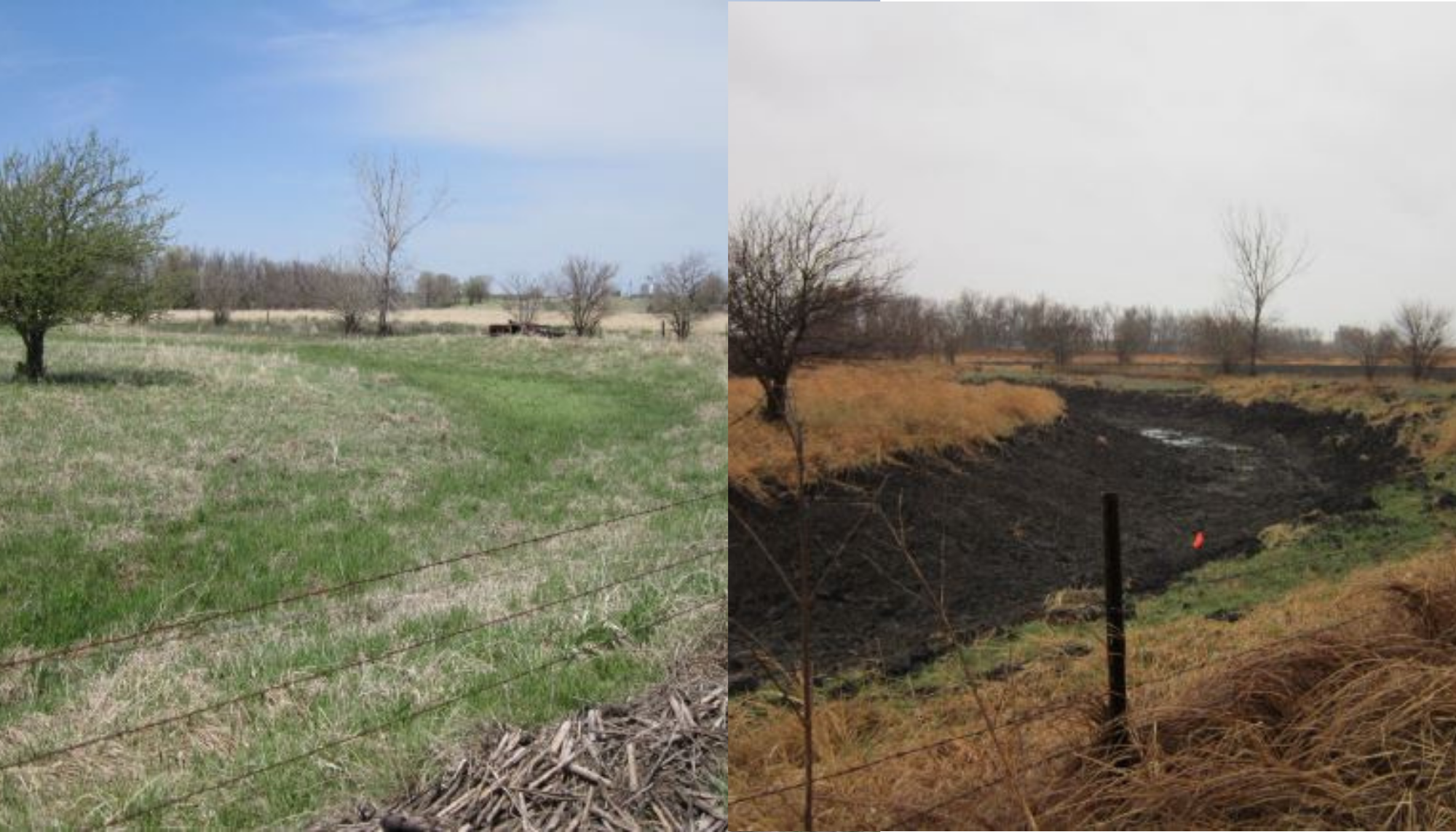 Brandon Iddings, who plans and guides oxbow restorations in the North Raccoon Watershed for the Iowa Soybean Association, says landowners are seeing the value that can impact whole communities and generations. 
The dirt that is dug up from the oxbow can fill in holes in the farmable land. Oxbows can prevent flooding downstream. And they transform the landscape from a swampy, muddy mess, into a plant and animal haven where people can hunt, fish, and watch wildlife. 
"There's one woman we worked with who took her granddaughter to the oxbow after we finished," Iddings said. "It didn't even have water in it yet, but they were having a great time finding rocks and shells. She told her grandma it was the best day of her life." 
Find funding 
If you believe you have an oxbow needing restoration on your property, you may qualify for funding from the Midwest Agriculture Water Quality Partnership, Iowa Systems Approach to Conservation Drainage, or the North Raccoon Partnership for Soil and Water Outcomes.  
Contact NRCS for more information. Click here to find your NRCS office.