By Kaitlin Little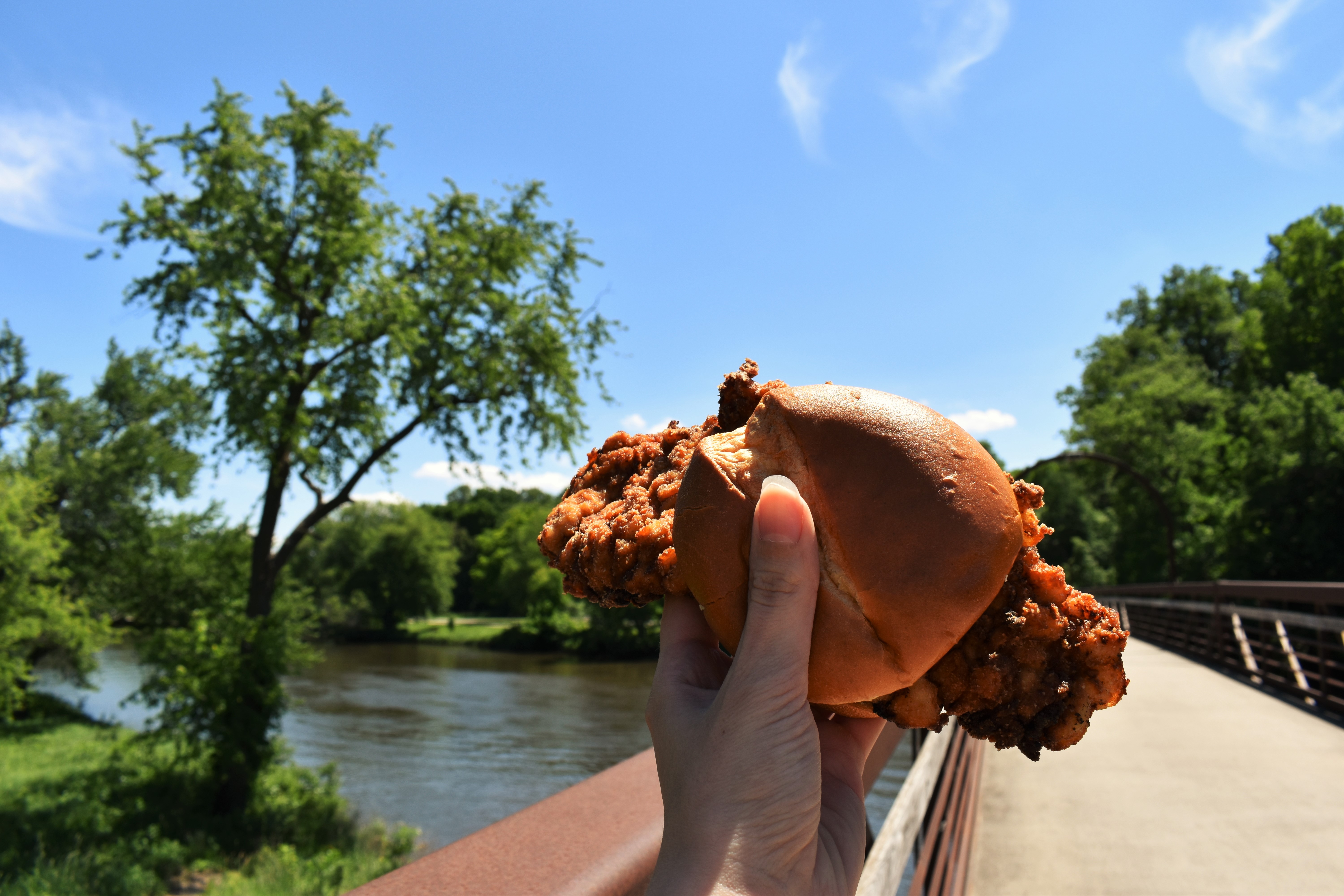 It may almost be the end of summer, but the IAWA team isn't ready to close the books on fun in the sun just yet. There's still time for picnics and weekend adventures. If you need some inspiration, we have you covered!
The Iowa Pork Producer Association's Tenderloin Trail is a handy map that marks all the best spots in the state to get a tenderloin. What's better than eating a tasty tenderloin? Eating it in the great outdoors.
We've compiled a list of beautiful parks and hidden gems across Iowa and made a companion guide to the Tenderloin Trail. The dog days of summer may be over, but the hog days of summer have just begun!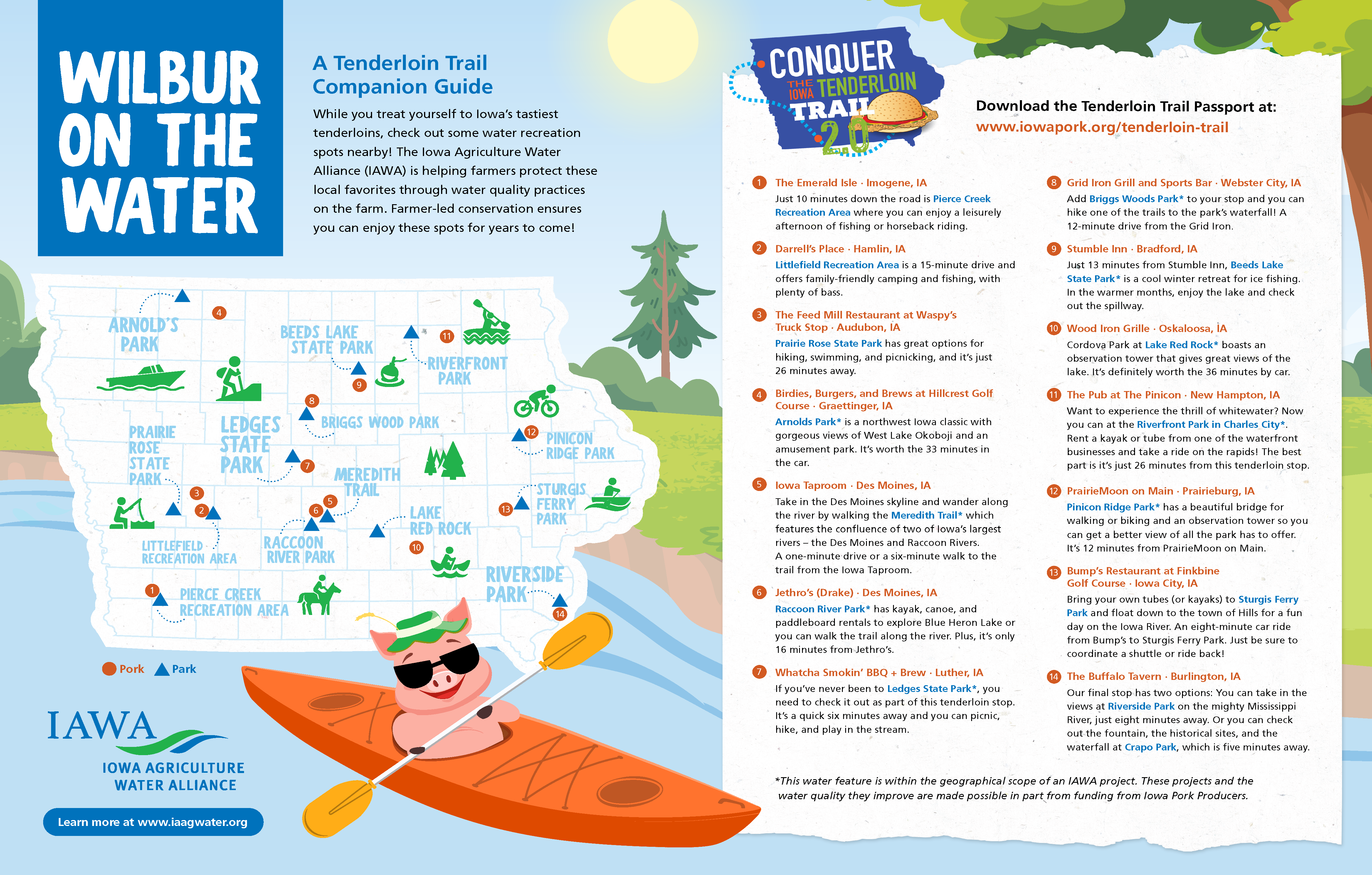 Published on Aug. 18, 2022.