New Soil Health Interpretation Portal gives customized, "apples-to-apples" insights
ANKENY, Iowa (IAWA) – It's no secret that Iowa is blessed with great cropland, and the Iowa Soybean Association's new, free-to-use Soil Health Interpretation Portal (SHIP) is helping farmers get the most out of their top-notch topsoil.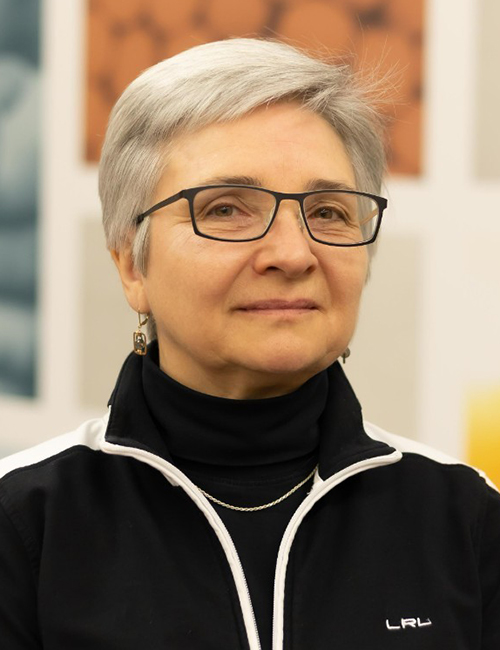 The SHIP shows farmers how their soil is performing in the field with "apples-to-apples" data comparisons, drawn from years of research at hundreds of soil test sites statewide. That added context can help farmers, landowners, and agronomists do what's best for their soil.
"Soil health tests can be kind of expensive, and farmers don't generally use them every year," said ISA data analyst Suzanne Fey, who led the SHIP's development, adding the SHIP also uses the more common soil fertility tests to provide soil health insights. "Farmers pretty much all have information about soil organic matter, so this makes the tool useful to a wide audience."
Vital to the SHIP's soil health insights is the USDA's Soil Health Assessment and Protocol Evaluation (SHAPE), a tool that uses soil organic carbon data to gauge current and potential soil performance. The SHIP also factors in data from Iowa State University's statewide physiographic map, which breaks Iowa's landscape down into 20 sub-regions, each with unique soil performance factors at play.
"What we like most about SHAPE is that it's based on how efficiently your soil sequesters organic carbon, based on its estimated capacity," Fey said. "It also considers long-term weather conditions needed for plants to grow and decompose in your area, so your results in the SHIP are being compared to a similar landscape."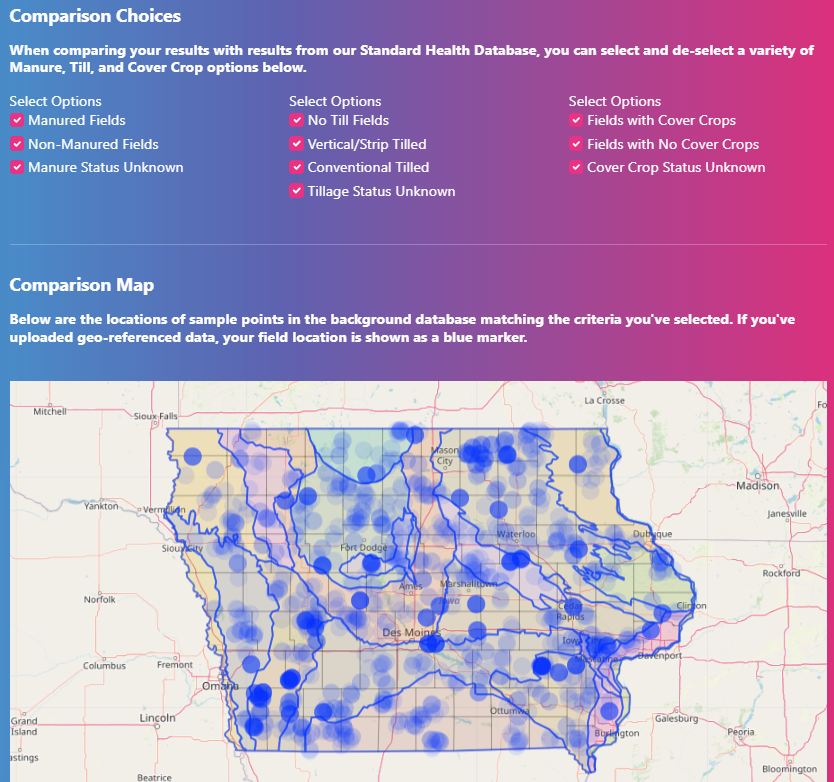 All that nuance and context allows farmers, landowners, and agronomists to see how their soil measures up to its potential. That clearer soil health picture can be helpful when the time comes to make major soil management decisions.
Using temporarily uploaded geo-referenced soil test data, the SHIP creates a customized soil health report which can be downloaded and saved for later. Data uploads aren't required to use the SHIP's basic features, and any data uploads are automatically deleted from the system when the session is closed.
However, users can choose to donate their soil test results to help grow the SHIP's background dataset. They can also create a free account in the portal to track their data over time. Having an account also provides users with access to expert advisors, who can lend their insights on uploaded data.
The SHIP, as well as ISA's Cover Crop Economic Simulator, were funded through a USDA-Natural Resources Conservation Service (NRCS) Conservation Innovation Grant (CIG). Fey said she and her team appreciate the support of USDA-Agricultural Research Service for sharing their SHAPE tool, ISU for providing the Iowa physiographic sub-region map, the Iowa Corn Growers Association for providing Soil Health Partnership data, and the Iowa Agriculture Water Alliance (IAWA) for supporting the new tools developed through the CIG.