"Iowa's collaborative approach to improving water quality has received national attention," says Sean McMahon, executive director of the Iowa Agriculture Water Alliance (IAWA). He also said, "We are fostering strong partnerships among the public and private sectors; urban and rural communities; agriculture and environmental sectors; and point source and nonpoint source organizations to find the most cost-effective ways to improve water quality. Our approach can serve as an important resource for the roadmap and we look forward to learning about successful models from other states."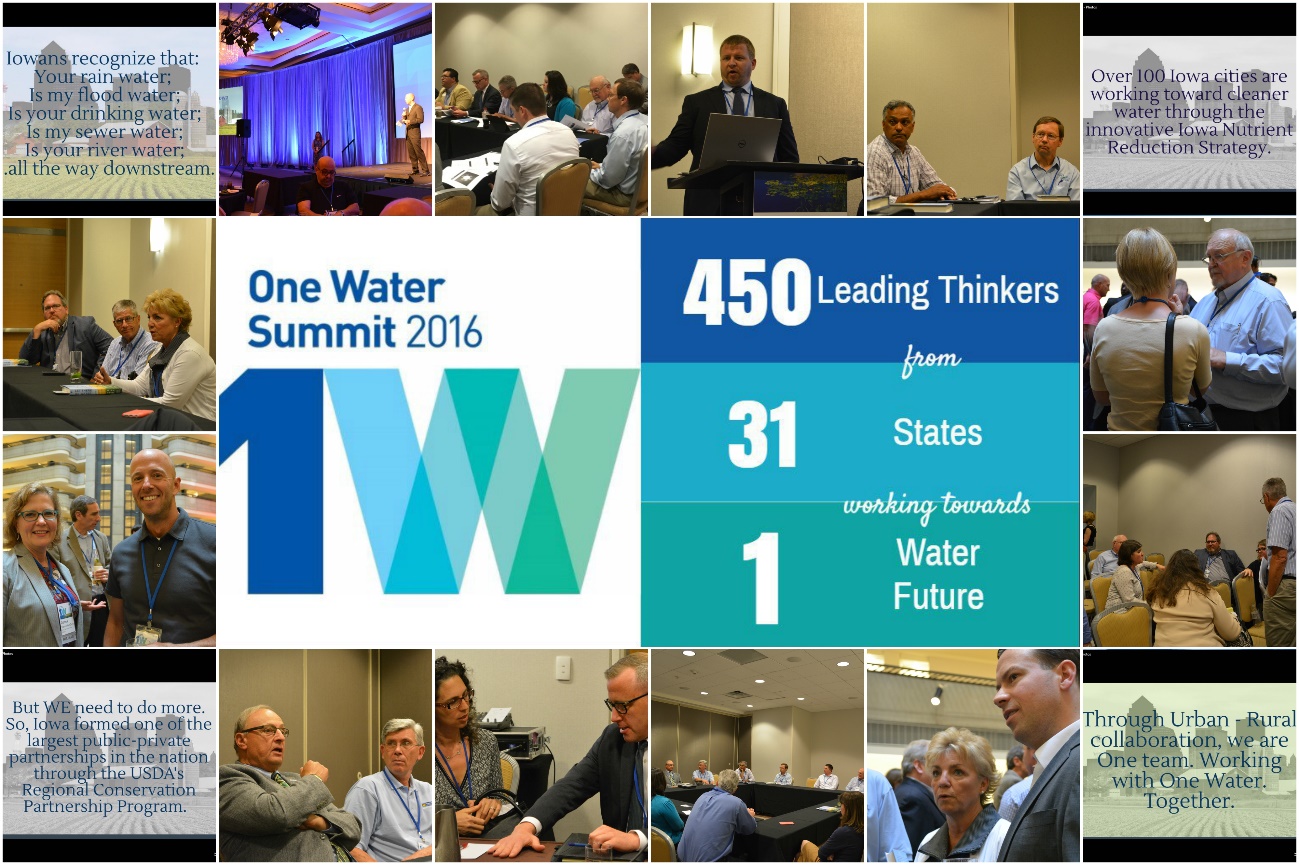 As a result, leaders from across the country gathered for a thought-provoking and action-oriented national summit on what it will take to secure a sustainable water future for all. This is the perfect backdrop for solutions-focused conversation about how we value and manage water to foster economic prosperity, community well-being, and environmental sustainability.
Here is a complete list of the Iowa delegation:
Harry Ahrenholtz, Chairman of Agriculture's Clean Water Alliance
Tariq Baloch, Cedar Rapids Public Works director
Steve Bruere, president of Peoples Company
Karey Claghorn, Iowa Soybean Association chief operating officer
Wayne Fredericks, Iowa Soybean Association president and farmer
Jonathan Gano, Des Moines Public Works director
Mark Jackson, conservation farmer and owner of Jackson Farms
Larry James, Urban Land Institute executive director
Michelle Jones, Iowa Soybean Association environmental communications specialist
Jim Jordahl, IAWA director of programs and operations
Matt Lechtenberg, Iowa Department of Agriculture and Land Stewardship water quality coordinator
Todd Peterson, Winfield (a Land O' Lakes Company) stewardship lead
Donna Ramaeker Zahn, IAWA communications director
Tim Smith, national conservation and stewardship champion and farmer
Jessica Turba, Iowa Homeland Security & Emergency Management state hazard mitigation & disaster recovery planner
Roger Wolf, Iowa Soybean Association director of Environmental Programs and Services
Lastly, read about the following One Water Summit in New Orleans, Louisiana.