One Water Summit 2017 in New Orleans, Louisiana
By: Sarah Feehan
The Iowa Agriculture Water Alliance (IAWA), in collaboration with the Iowa Soybean Association (ISA) and the Iowa Corn Growers Association (ICGA), led a diverse, 30-member delegation to the One Water Summit 2017 in New Orleans, Louisiana, last month. The delegation included both expert and young farmers, city administrators, private companies, and other partners. The conference, convened by the U.S. Water Alliance, gave the group a chance to share Iowa success stories and network with attendees from across the country to gather new ideas.
---
Here's what the delegation is saying about the event: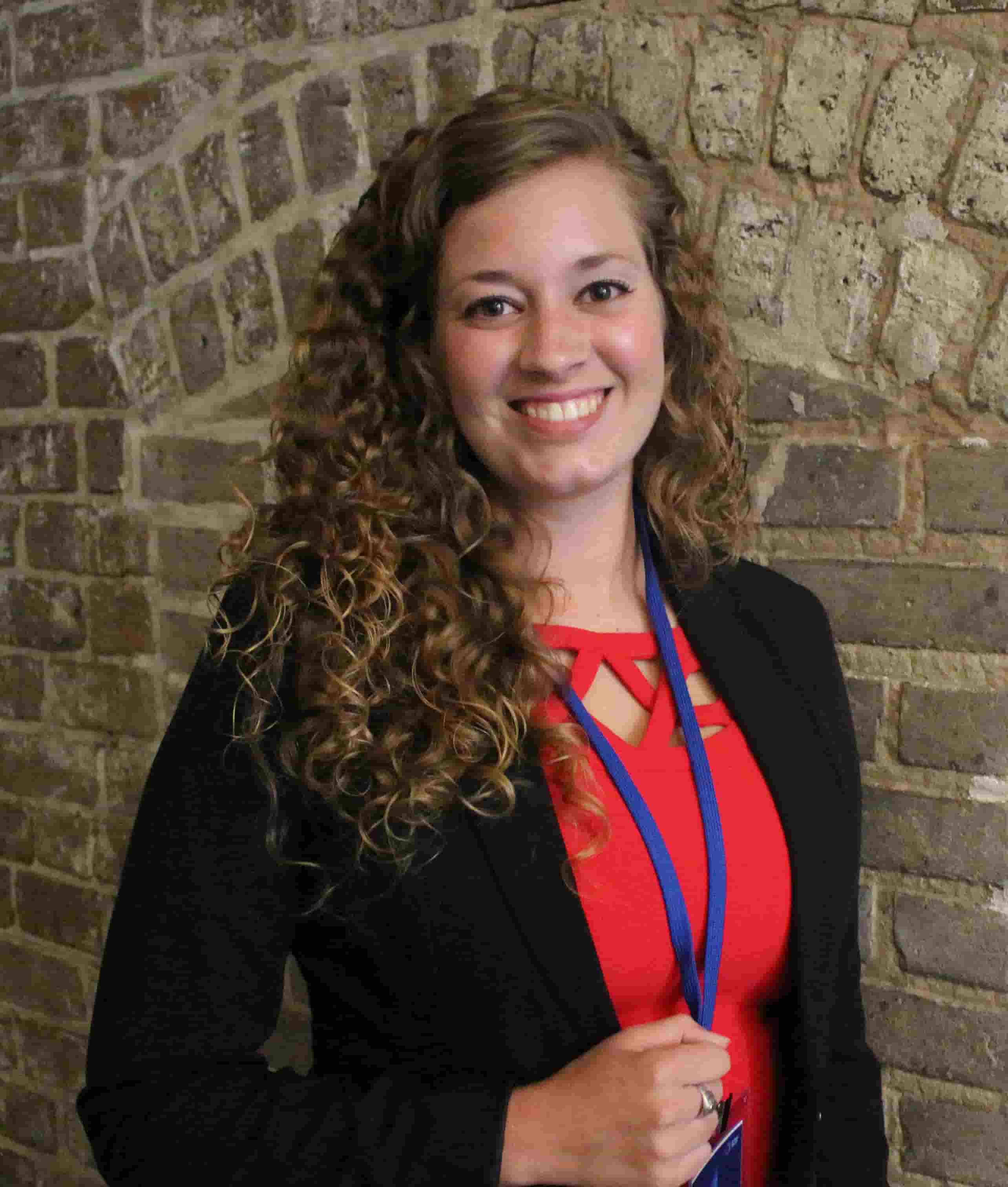 "There's a lot of innovation going on...The collaboration that happened at the Summit is critical to spreading more ideas and creating successful partnerships."
Mikayla Edwards, farmer representative with Iowa Corn Growers Association (ICGA)
"What we've learned as individuals through the questions asked, the sessions attended, and the interest we sparked in other attendees about what Iowa is doing is worth sharing…We've got upstream/downstream challenges that we need to work on together. It's up to myself and others who are involved with this on a day-to-day basis to have this responsibility and keep these issues at the forefront…" 
Harry Ahrenholtz, chairman of Agriculture's Clean Water Alliance
---
"We're all in this together. Let's find solutions and find ways to endure that will give us long-term solutions."
Ray Gaesser, owner and operator of Gaesser Farms, IAWA Conservation Infrastructure co-chair (pictured below)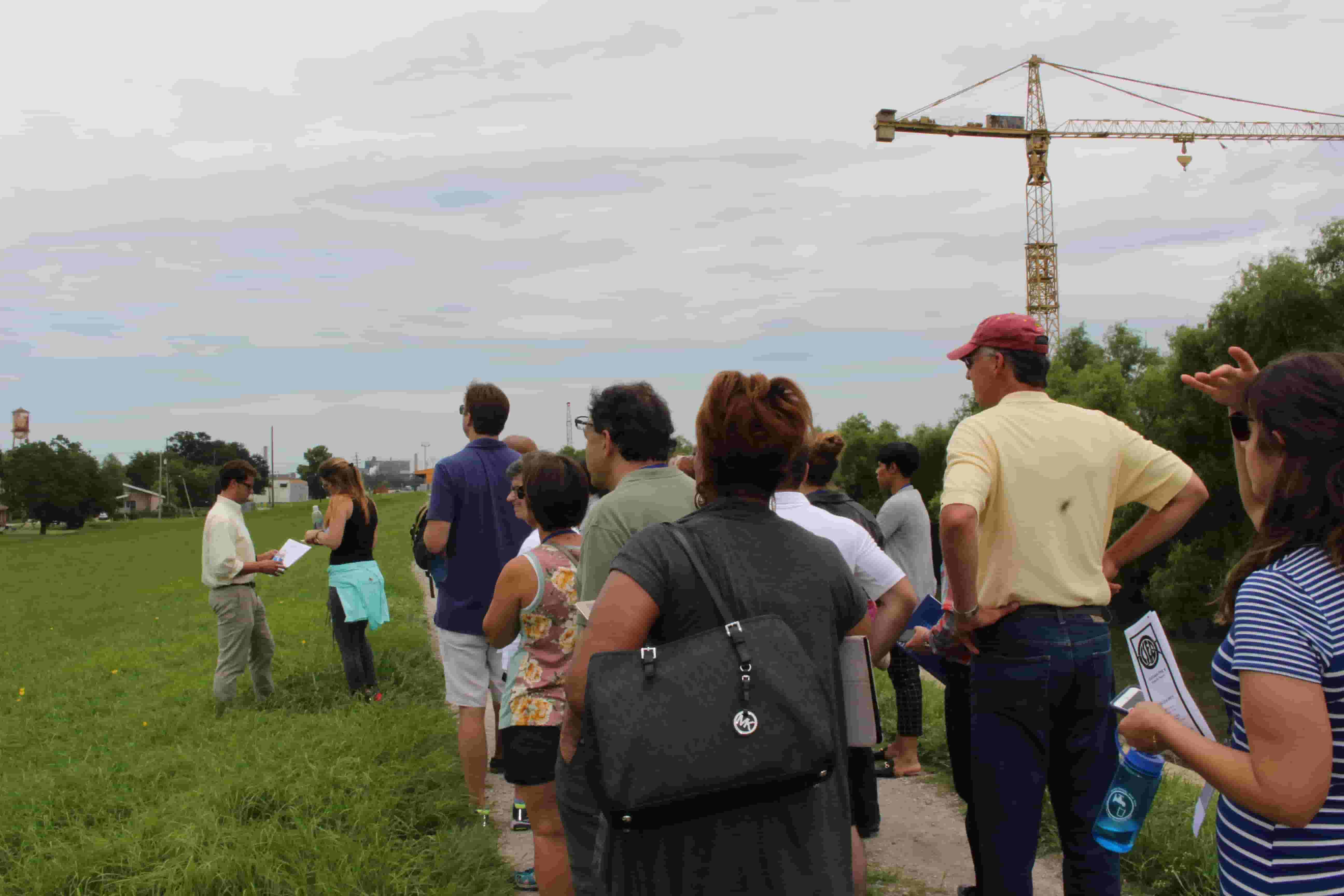 "I'm looking forward to telling the story about how it's not just urban or rural. Water quality impacts us all and we need to both address and solve it. There's too much detail for one person to solve all on his or her own. I've already shared information on our local radio station (KCHA Radio) in Charles City."
Steve Diers, City Administrator of Charles City, Iowa
Click below for audio:

"The One Water Summit is
unique

because it brings together voices from not just across the water sector, but beyond it. Everyone has a water story to tell, and we're only going to

solve

our big water challenges if we

engage partners

from ag and business…and everyone in between."

George Hawkins, CEO, DC Water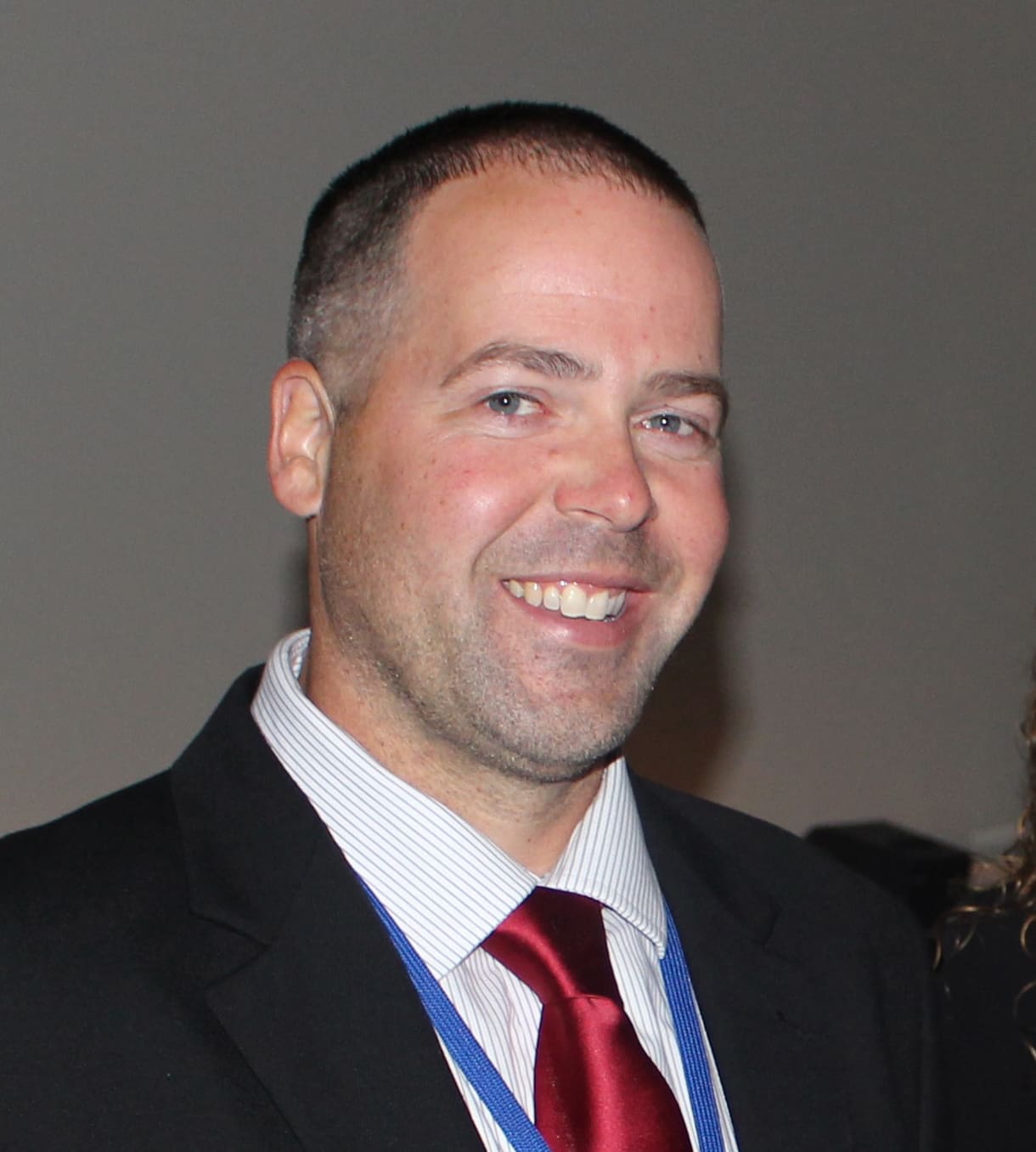 "The spirit of collaboration was extremely evident whenever and wherever you were during the Summit. Everyone was in it together no matter what sector he or she worked in. Everyone wants to be a part of the solution…breaking down the walls…whether it's geographical or by water sector. We all have big challenges, but we can learn from each other. Leaders across the nation are making progress in solving these challenges."
Ben Gleason, sustainable program manager, ICGA
---
"To realize the next generation of opportunities, conservation is vital for ag business and community resilience."
Roger Wolf, director of Environmental Programs and Services for ISA
"I liked the community message of the Summit of a shared, societal responsibility to deal with water quality and quantity…collaborative solutions are key to the most efficient, positive outcomes. It's an important message that hopefully we can communicate for next year's Summit."
Mark Deutschman, civil engineer with Houston Engineering, and based in Minnesota, site of the 2018 One Water Summit
---
"…we need this diversity in a room coming together…Iowa has done a really good job of getting a lot of different people together at the table."
AJ Blair, owner and operator of Blair Farm LLC, IAWA Advisory Council Member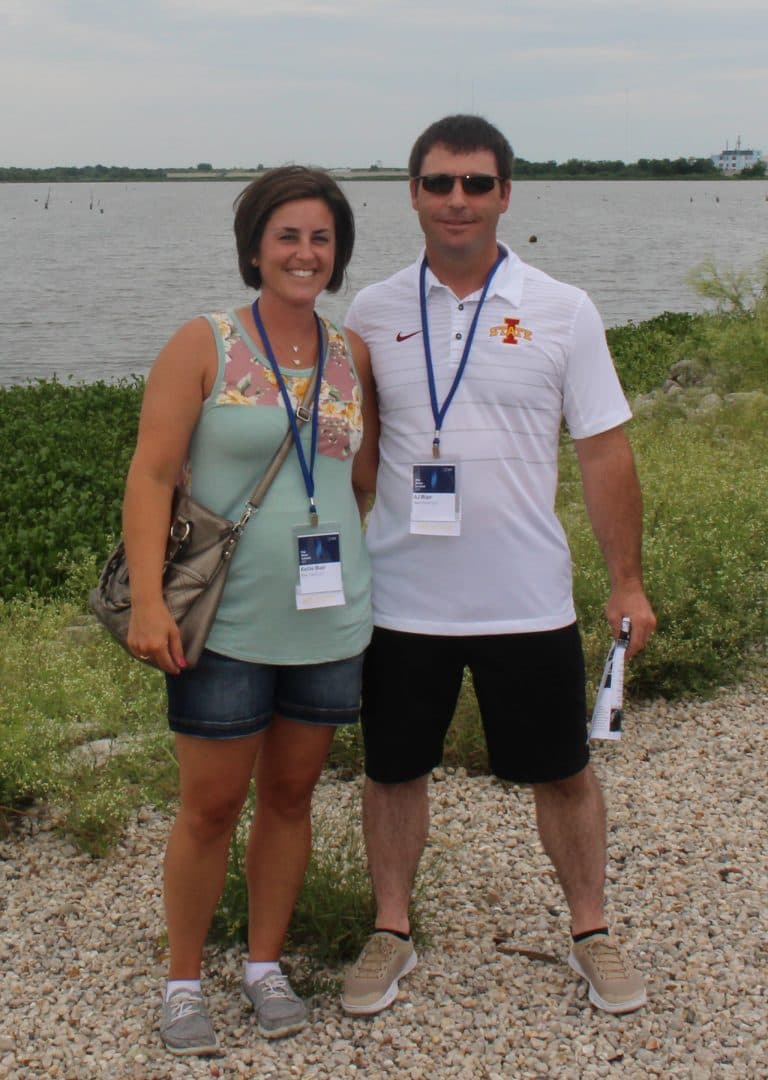 ---
"…if you're not at the table, you're on the bench."
Drew Kessler, senior scientist at Houston Engineering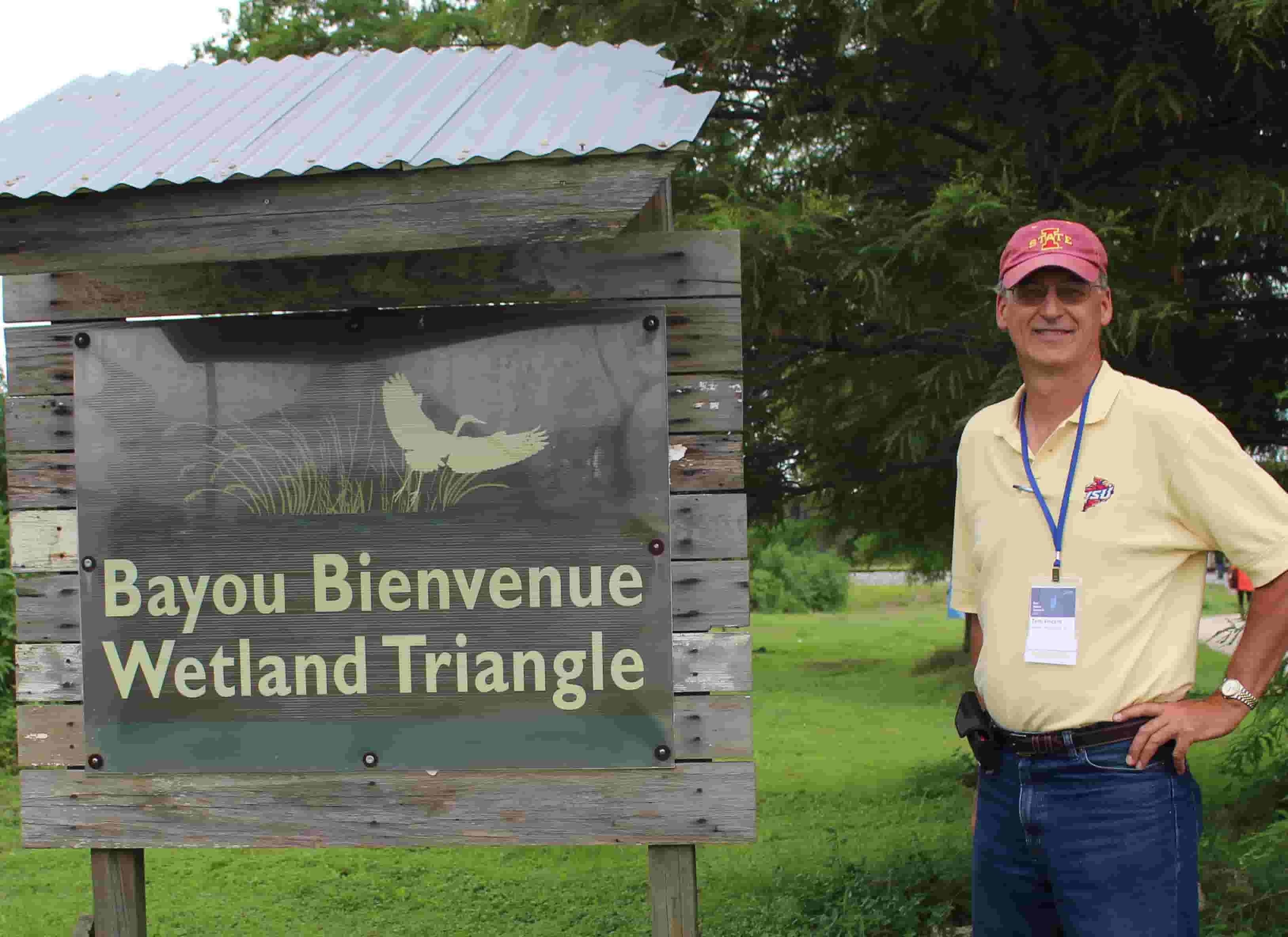 "I'm hoping to talk to other farmers about what's going on from a bigger, broader picture standpoint. Folks across the nation are very open-minded to working with agriculture."
Tom Vincent, owner and operator of Bunker Hill Farms, Inc.
---
"I was heartened by how enthusiastically the urban contingent embraced having agricultural representatives at the table in such a warm and open spirit of collaboration. I sense that may not have been the case just a few years ago. I believe that we're on the cusp of making tremendous progress in finding more cost-effective ways to improve water quality and reduce flood risk with our urban partners in Iowa and nationally."
Sean McMahon, executive director of IAWA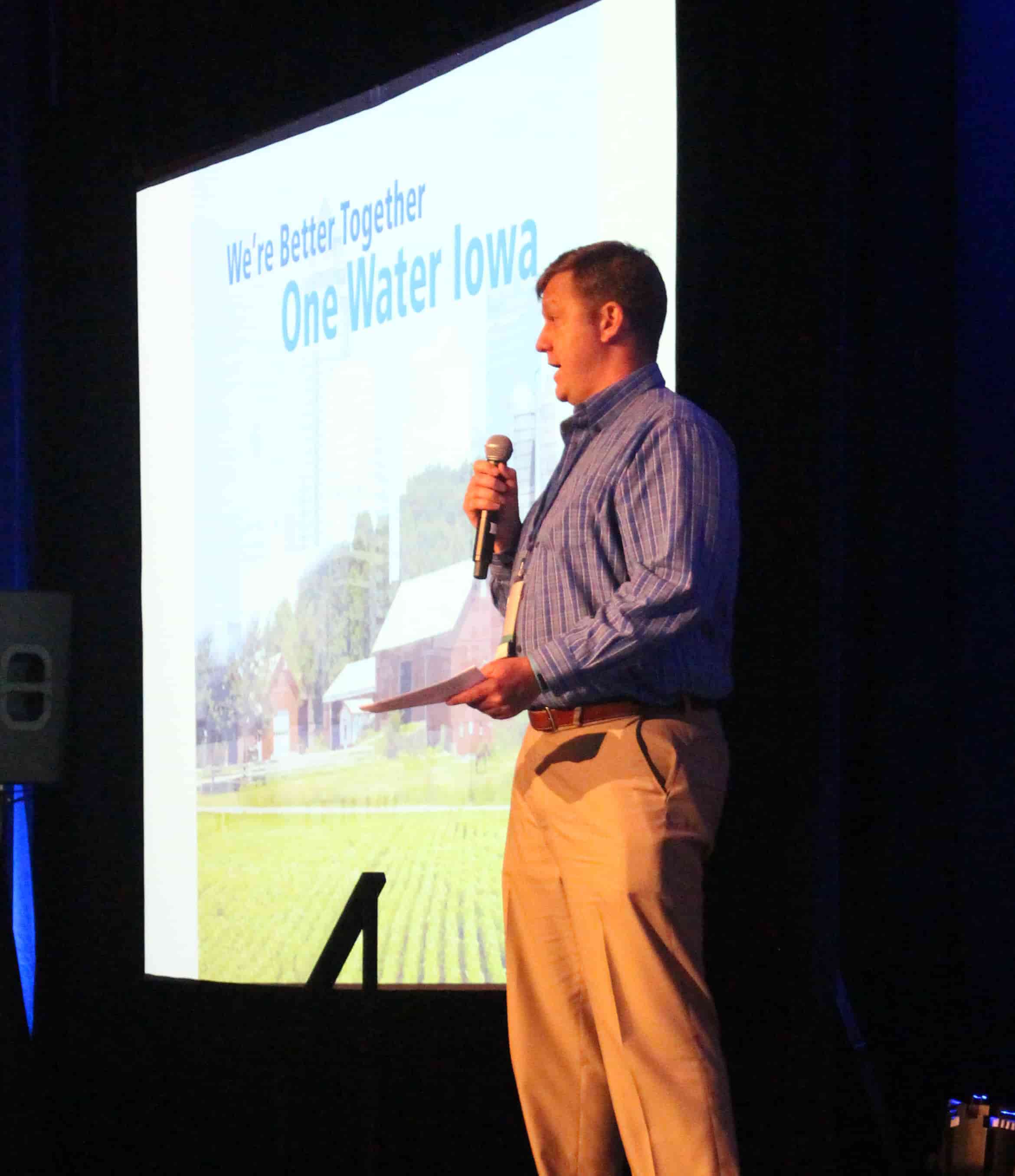 Missed out on the Summit's conversations about conservation? Not to worry!
Check out the national Summit online with the #OneWater2017 and #OneWater17 hashtags on Twitter and check out IAWA posts from the conference:
Twitter: @IAwateralliance           Facebook: IowaAgricultureWaterAlliance