When:
July 10, 2018 – July 12, 2018
all-day
2018-07-10T00:00:00-05:00
2018-07-13T00:00:00-05:00
Where:
Hyatt Regency
Hyatt Regency Minneapolis 1300 Nicollet Mall Minneapolis
Minnesota 55403 USA
Don't Miss One Water Summit 2018, Hosted by the U.S. Water Alliance
Join hundreds of top water leaders in the Twin Cities for One Water Summit 2018. It is the premier national conference focused on sustainable, integrated, and inclusive approaches. These approaches focus on managing water, our most precious natural resource. There will be inspiring plenary sessions, skills building institutes, interactive workshops, mobile tours, and unparalleled networking opportunities. Hence, the One Water Summit 2018 is not to be missed. Now is the time to define our nation's water future. In fact, we do this by setting a bold One Water agenda, charting a path together with the right cross section of leaders, and also rapidly scaling what works.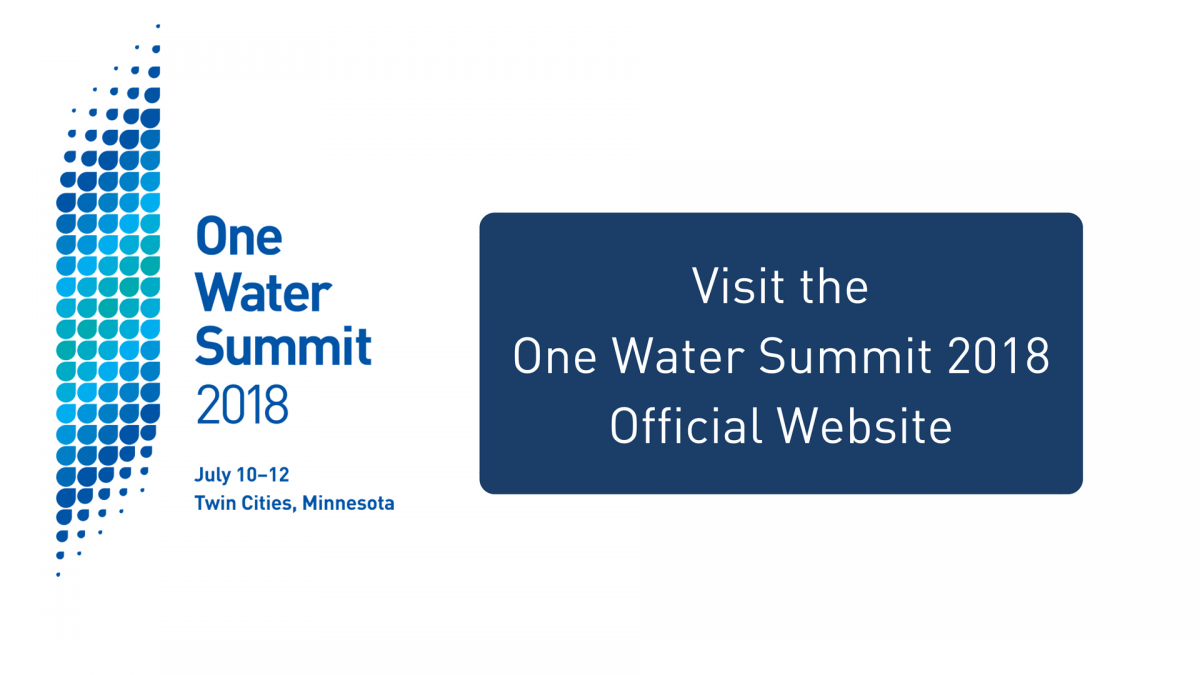 Summit Ideas
The summit provides attendees with the best ideas in addition to strategies to advance One Water management. It also gives the skills and tools for successful implementation. To learn about this year's summit ideas visit here.
Concurrent Sessions
Workshops dive into a wide range of One Water issues, models, and approaches. As a result, these sessions allow summit participants to focus on a particular topic of interest. It also allows attendees to explore connections across issues and disciplines. Check out the concurrent sessions you can attend this year here.
Institutes
Our issue and skills-based Institutes are a great way to kick off the summit by diving deeply into a key issue facing the water sector. Furthermore, these sessions allow for ample dialogue, skill-building, and knowledge exchange. Pre-registration required because of limited space. Read about these institutes today.
Site Visits
One Water Summit 2018 offers several site visits that provide attendees with an unparalleled opportunity to see first-hand some of the innovative water work. Generously hosted by local organizations, the site visits offer an in-depth view into the challenges, opportunities, progress, and partnerships. Click here to read more about the off-site visits available.
Lastly, check out the below Spotlight Stories about previous Iowa Delegates' previous One Water Summit experiences!