When:
March 21, 2018 – March 22, 2018
all-day
2018-03-21T00:00:00-05:00
2018-03-23T00:00:00-05:00
Where:
Scheman Building
Scheman Bldg
1805 Center Dr, Ames, IA 50011
USA

Contact:
Melissa Miller
(515) 294-7467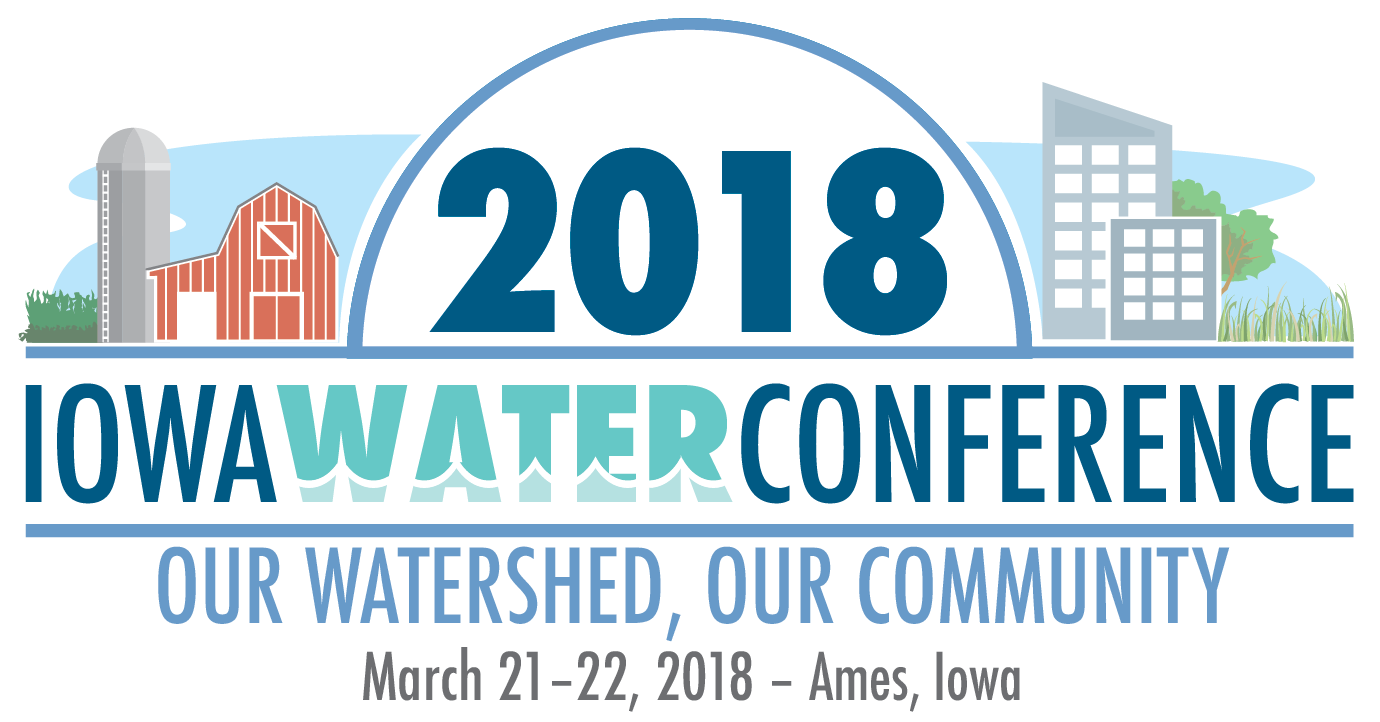 Explore Trends Across Water Resource Management in Urban and Rural Landscapes
The Iowa Water Conference is the largest outreach and collaboration effort of the Iowa Water Center. It is designed to bring together multi-disciplinary organizations in addition to institutions to discuss relevant water issues across Iowa.
Through general and concurrent sessions, conference goers will explore current trends across water resource management in both urban and rural landscapes, with a particular emphasis on the interconnected nature of our water resources, and also the opportunities this offers for collaboration.
Honoring watershed coordinators for their dedication to improving water quality, IAWA is launching the new Iowa Watershed Award. Hence, across Iowa, watershed communities are working together to improve water quality, build soil health, and reduce flood risk.
Watershed coordinators are project staff who provide partnership-based management and stewardship in a watershed. They deserve this recognition because they are a key ingredient to the success of these locally driven water quality efforts.
 
Sponsored by IAWA, the Iowa Watershed Award will recognize up to five honorees. Each will receive funding for their local watershed program and for their own professional development. Announced at the Iowa Water Conference will be recipients of the Iowa Watershed Award. A panel of judges from IAWA, ISU, IDALS, Iowa DNR, and CDI will evaluate applications.
 
"Iowa's watershed coordinators are critical to the future success of improving water quality. They are critical to meeting the goals of the Iowa Nutrient Reduction Strategy," says Sean McMahon, Executive Director of IAWA.
 
As a result, the watershed approach is helping all stakeholders work together toward a future that strengthens local communities and agriculture.
"Critical to this success is engaging farmer leaders at the watershed level to improve water quality while also helping improve farmer profitability," says McMahon. "We want to help maintain the great momentum that the watershed approach is building."   
And lastly, "We are delighted to work with our partners to recognize Iowa's watershed coordinators for the important work they do every day across Iowa to improve our water quality," says McMahon.