By Jenna Middaugh 
Corn and soybeans cover much of Iowa's rolling acres, but some farmers are starting to change the state's landscape with small grains – crops that are also improving water quality.  
These Iowa grown small grains are going into the first beer in a brand new Exile Brewing Company series called "Born Here, Brewed Here." A portion of proceeds support farmers' water quality practices.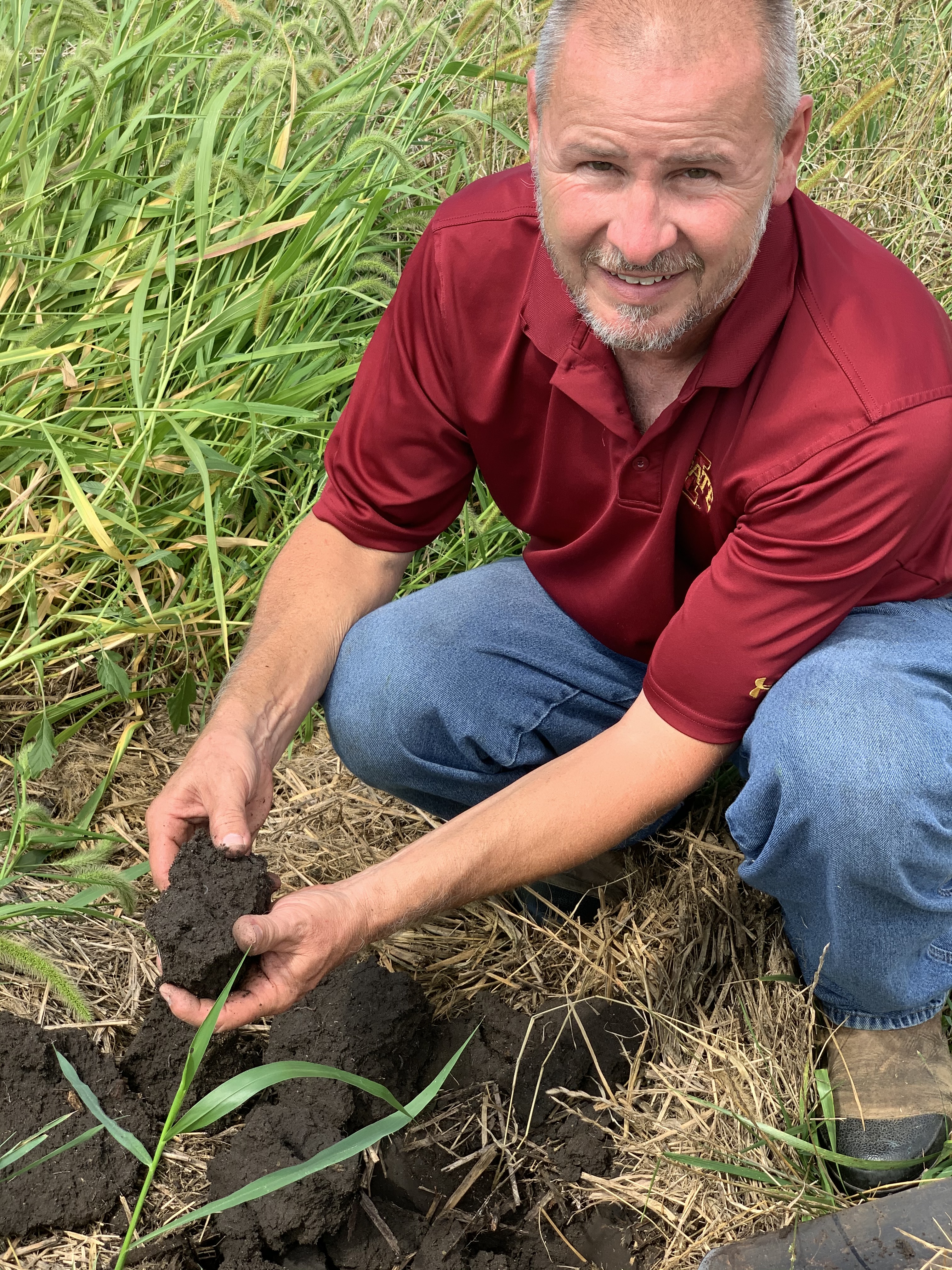 Mike Bretz owns Bretz Farms LLC with his wife in Coggon. He's started incorporating a small grain into the typical corn and soybean rotation. Extending rotations with small grains and other crops like alfalfa can reduce nitrate losses to surface water by up to 42 percent. For him, the multi-species seed mix is about improving the quality of the land he's farming. 
"More plant species in the ground is better for the biology and more biology is good for the soil," Bretz said. "So we plant corn one year, we plant soybeans the next year and then a small grain crop the third year."
So far, Bretz has planted oats, wheat, and rye. It's just one of the many ways he's focused on transforming his farming practices. 
"We're trying to implement regenerative agriculture practices to reduce the cost of inputs. The benefits include improved water quality, increased carbon into the soil, and more wildlife."
"Growing small grains like barley, rye, oats, wheat, and sorghum directly benefit water quality," according to Sean McMahon, Executive Director of the Iowa Agriculture Water Alliance (IAWA). "Cover crops and small grains puts living roots in the soil when we need it most when Iowa farms are most susceptible to soil erosion and nitrate loss – in the spring before corn and soybean crops are established, and in the fall after harvest."   
Through his transition to regenerative agriculture, Bretz met Evan Brehm, a conservation agronomist for the Iowa Soybean Association, based near Cedar Rapids. Brehm works with farmers and other agricultural retailers to implement conservation practices. He connected Bretz with another farmer who shared the same passion for regenerative agriculture but was trying a new market by malting small grains for beer.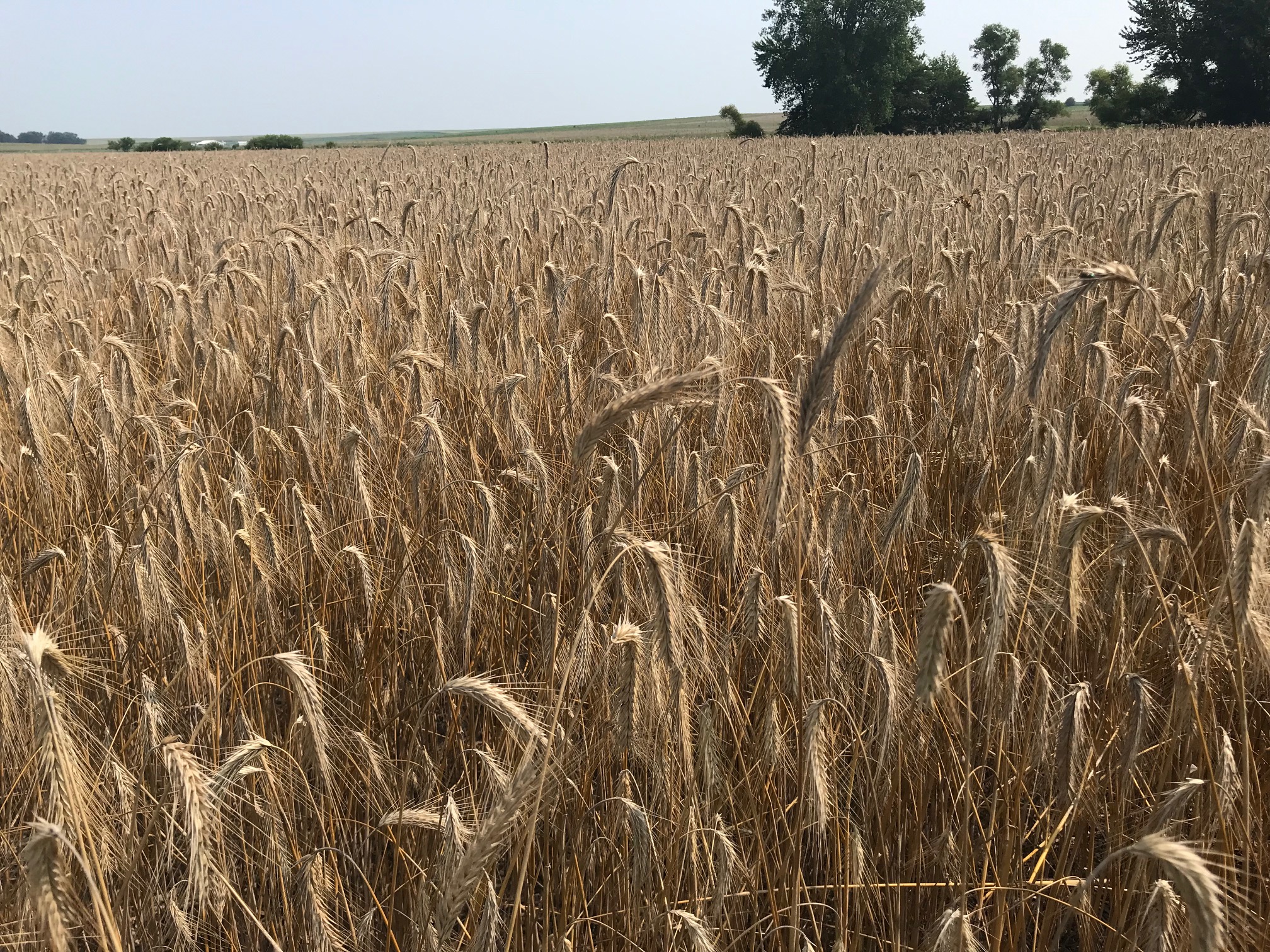 "I had farmers implementing these [conservation] practices and trying to see how they can pay," Brehm said. "They pay in soil health and reduction of synthetic fertilizers and herbicides, but if there are these alternative markets open, such as the malting and brewing industry, we can access that and open up that portal." 
Bretz ended up selling about 400 bushels of rye he grew to Eric Miller, who owns Miller Malting Company in Cascade.
"He grew this rye using no fungicides, pesticides, anything like that, no synthetic fertilizers, and the flavor was just absolutely amazing," Miller said, describing Bretz's rye. "A lot of people have been really shocked by how good it is. Traditionally, malted rye kind of has a spiciness to it, but this has a nice sweet malty flavor to it and doesn't have that bite that rye is known for."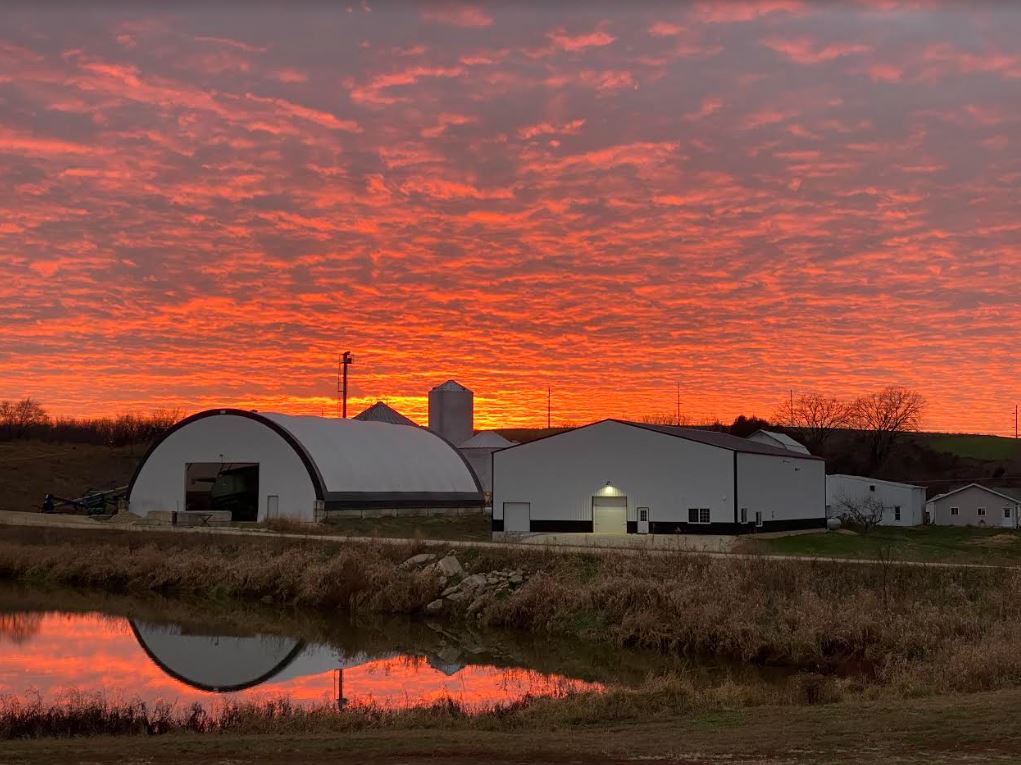 As a fourth-generation farmer on a Century Farm, Miller has a deep appreciation for farming and for his land. 
"I have my little 2-year-old — almost going to be turning 3 — and I would like for him to take over someday if he wants to, but I've got to make sure this land is in good shape for him to even be able to farm it," Miller said. "If you can get small grains back on the land, it really helps with that soil health aspect. So I'm trying to basically create my own market by malting these small grains for the breweries."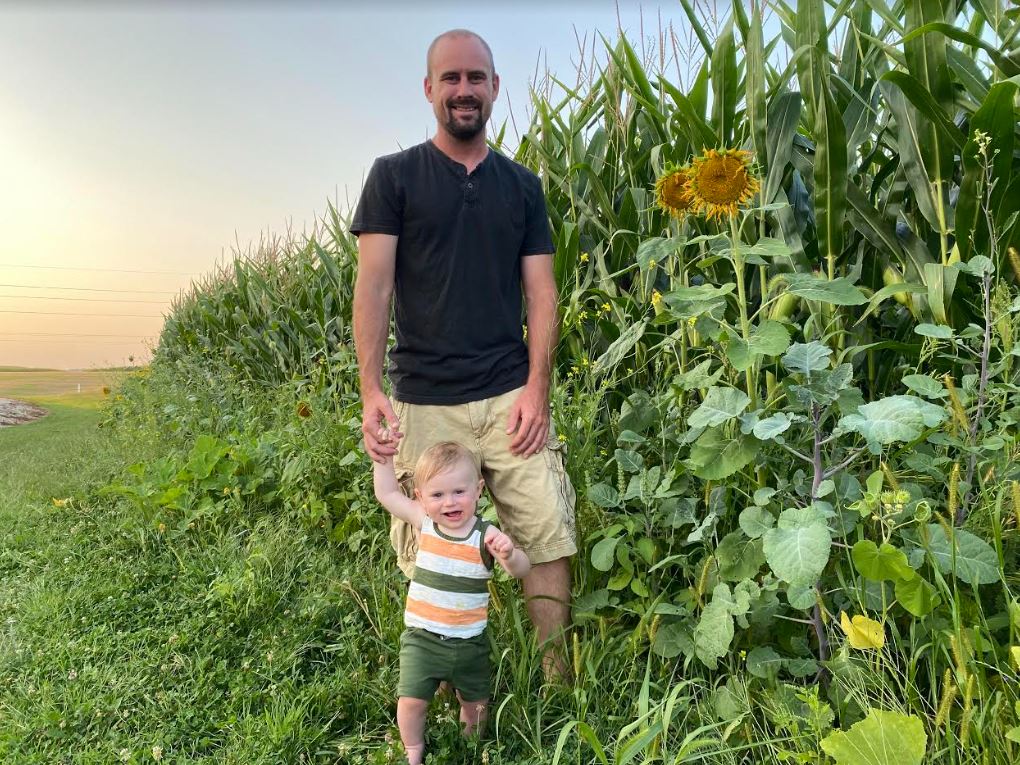 To highlight the work these Iowa farmers have been doing, an idea was born to brew a beer using ingredients exclusively grown in the state. Brehm helped connect the farmers with Exile Brewing Company, based in Des Moines, to make a rye IPA. 
"We work with maltsters and hop farms from around the world," said Joey Hansen, Head Brewer at Exile. "With this, we hope to create a sustainable and really unique product that's locally sourced , and just kind of showcase what everyone wants to see out of  Iowa — a local beer brewed in the state and all hops and grain ingredients from the state." 
This is a first for the brewery. Along with Bretz's rye, Miller is supplying barley he grew on his northeast Iowa farm, and Exile is using hops from local farmers in Runnells and Cedar Falls.  
Fittingly, the series of beers will be called "Born Here, Brewed Here,"  and Exile hopes it brings attention to the importance of water quality and soil health for all aspects of life. The first edition will be called "Volume One: Rye IPA."  
"When it comes to brewing beer, it really does start with whatever's going into the ground, and the finished product that everyone sees is really only sustainable so long as we have good soil health and good soil quality, as well as a good water source," said Max Keller, Director of Operations at Exile. "High quality water is a crucial aspect of beer production, and so these farmers who are practicing regenerative ag — using good cover crops and reducing their fertilizer content — are all feeding into that. They're mitigating runoff. They're making sure that fertilizer isn't leaching into our water source. The more farmers who continue to pick up those practices are only going to be beneficial for our brewery and other breweries in the state long term."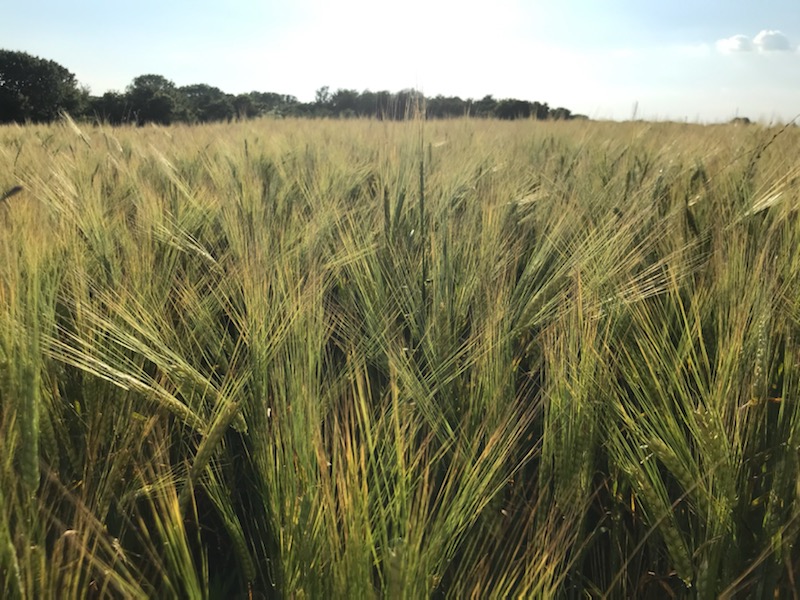 Keller said this is a limited-edition beer, and only about 700 cases will be available. Exile is predicting the beer will sell out. 
A portion of the proceeds from beer sales will go to IAWA to continue to help Iowa farmers improve water quality.  
"We dedicate this brew to uniting all Iowans toward one goal: cleaner water," said Sean McMahon. "This urban-rural partnership among Iowa farmers, Exile Brewing and IAWA exemplifies the power of strong partnerships in making positive change. When farmers implement practices that improve water quality, they're improving quality of life for everyone — urban, suburban and rural residents alike. Water brings us together, and we're better together."  
While Iowans enjoy the beer, Brehm hopes they learn the story of how the ingredients got from the fields of Iowa to their glass. 
"As people are drinking it, I want them to have the appreciation that farmers do care about the environment," he said. 
The beer is set to be brewed Sept. 15 and released during an Exile and IAWA celebration at the brewery on Oct. 15. You can find Born Here, Brewed Here Volume One: Rye IPA at Exile Brewery and in most grocery and liquor stores across the state.  
Published on Sept 7, 2022