And other surprising facts about regenerative farming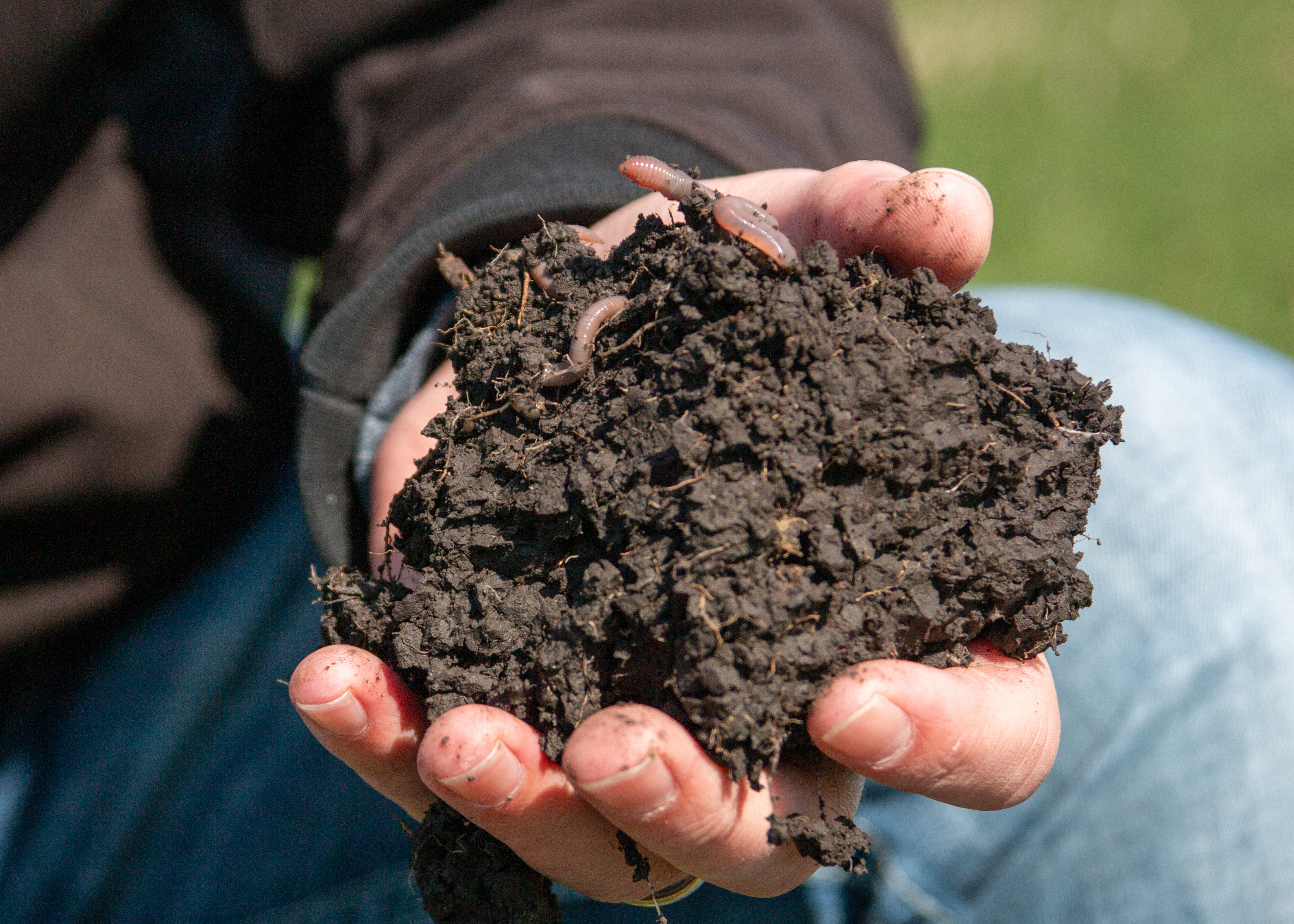 By Dan Looker, IAWA contributor
AMES, Iowa (IAWA) – Building healthy soil takes work, investment, and time. It can be years before tests show increases in stable organic matter and benefits are seen… at least, that's a common belief among many people.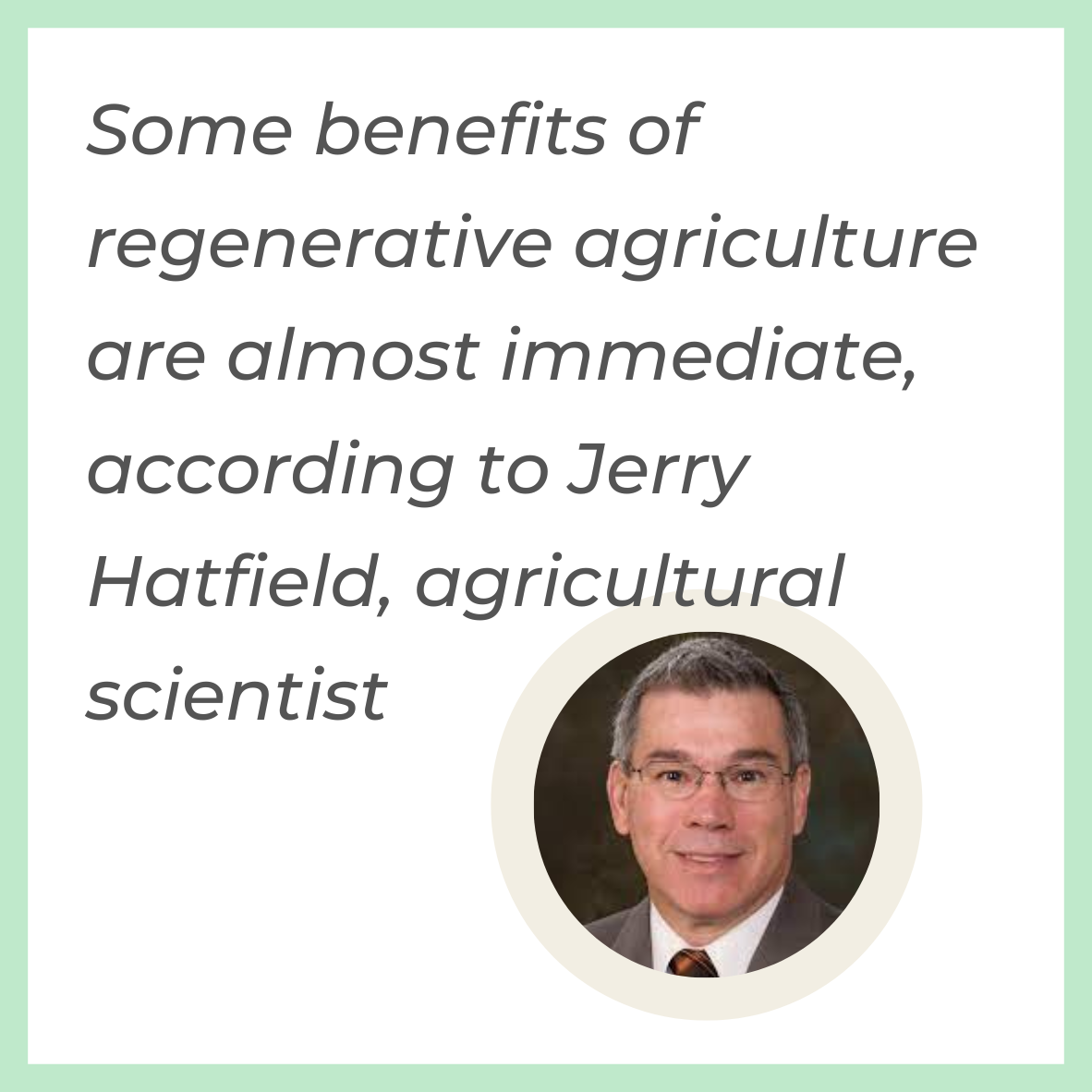 But that's not quite right, says Jerry Hatfield, a retired USDA-ARS agronomist and a consulting agricultural scientist based in Ames, Iowa.
Some benefits of regenerative agriculture are almost immediate, he says. That's true especially for a widely-used soil-building tool—cover crops.
 "A cover crop is very efficient in reducing soil water evaporation," Hatfield says. Unprotected soil temperatures can hit 130 degrees F. in early summer in Iowa before corn and soybeans canopy. Cover crops keep the soil surface much cooler. That means shallow corn and soybean roots can benefit from even a light, half-inch of rain that would evaporate from a bare field. In a dry year, that cover crop protection could be important for yields.
Hatfield is just one of ten speakers at the Big Soil Health Event on December 5-6 in Cedar Falls, Iowa. The Iowa Agriculture Water Alliance is helping sponsor the event organized by Soil Regen, a farmer and scientist-owned business. Soil Regen promotes holistic management practices to improve farmer profitability, human health, resilience to climate, carbon storage, and better water quality and quantity.
Hatfield lists many other benefits from cover crops. On the surface, cover crops like cereal rye shield soil from the damaging energy of raindrops. 
Cover crops do their most important work underground, transferring solar energy into the soil. Their roots exude sugars that feed microbes. Those microbes make nutrients available to corn and soybeans and improve soil structure by helping to form soil aggregates. Those aggregates allow more oxygen to move into the soil which promotes beneficial bacteria. Rainfall absorption is better, too.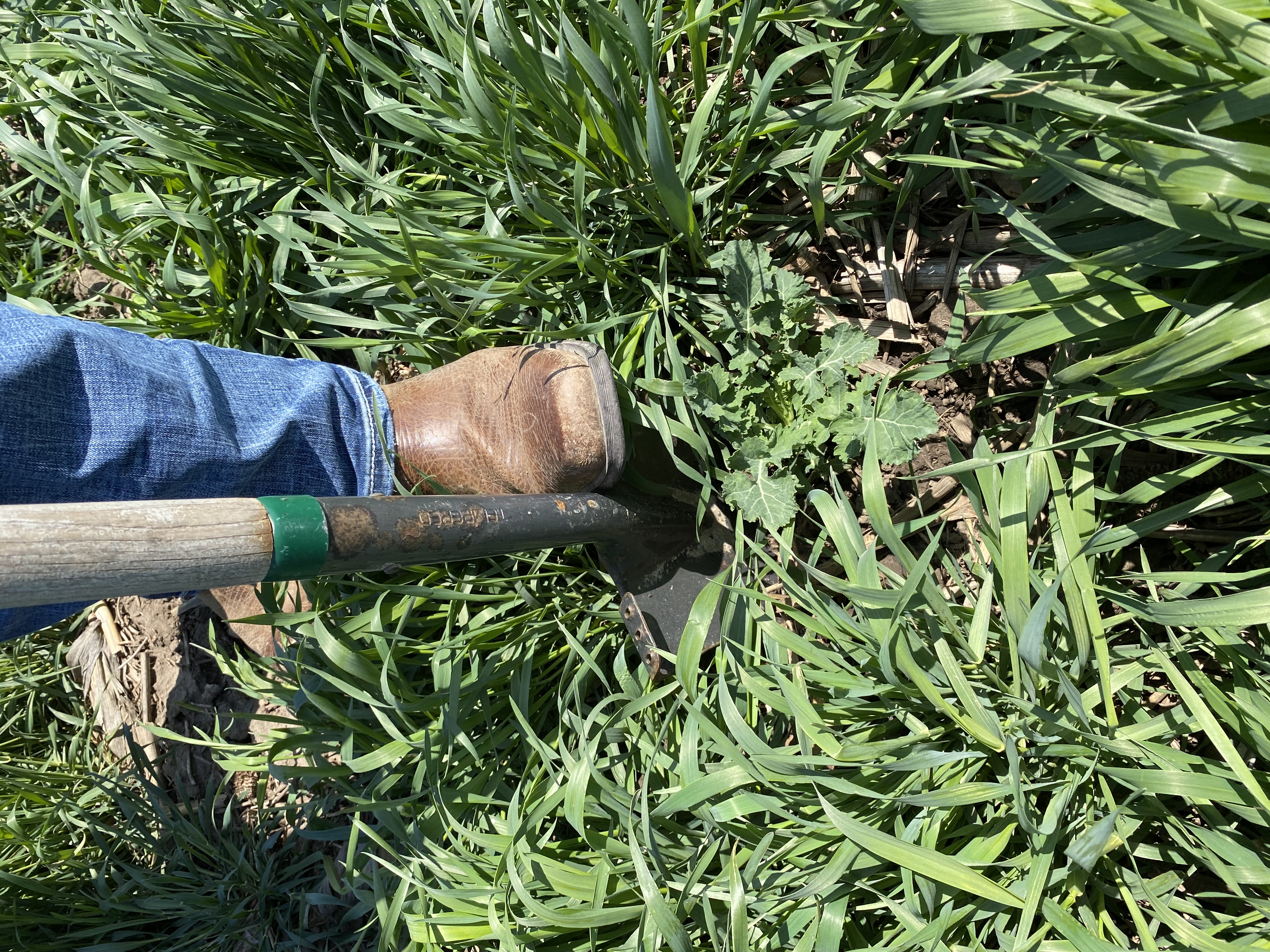 "Improved aggregate stability also helps that root get down through the soil profile," Hatfield adds.
Another event speaker, Iowa State University Agricultural Engineer Brian Dougherty, agrees with Hatfield. "Soil aggregates, in my mind, that's the foundation of a healthy soil," Dougherty says.
At a time when farmers are trying to reduce input costs, managing soil life is key, he believes.
"It's organisms that do most of the work of making nutrients available for plants," says Dougherty, a former dairy farmer who is a student of soil.
"Through better soil health, we can start backing off on some of these inputs, particularly nitrogen," Dougherty says.
"We could have hundreds, if not thousands of years of these nutrients in the soil profile," Dougherty explains. "In the upper six inches of silt loam soil on our family farm, there's about 80 years of phosphorous and 225 years of potassium if you sold the grain and added zero fertility."
Of course, all of those native nutrients aren't immediately available.
To better understand long-term benefits of soil health, Hatfield has analyzed yield data from 10 fields on the farm of Wayne Fredericks in Mitchell County, in northern Iowa from 2003 to 2018. He also looked at soil organic matter samples from 1984 through 2015 – during which time, Fredericks added no-till/strip-till and cover crops. 
Fredericks began no-till soybean farming in 1992 and strip till corn production in 2002. He began experimenting with cover crops in 2012. By 2017 all of his corn and soybeans were in cover crops.
Some results: Soil organic matter doubled over 30 years. Yields increased, with more improvement in spots that were previously less productive. Nitrogen use per bushel of corn has trended down from 2003 to 2018 and soil tests showed P and K rates could be decreased.
In southeast Iowa, sixth generation farmer Brian Hora of Washington County has seen similar improvements in soil health and input savings after starting no-till in 1978 and cover crops in 2013.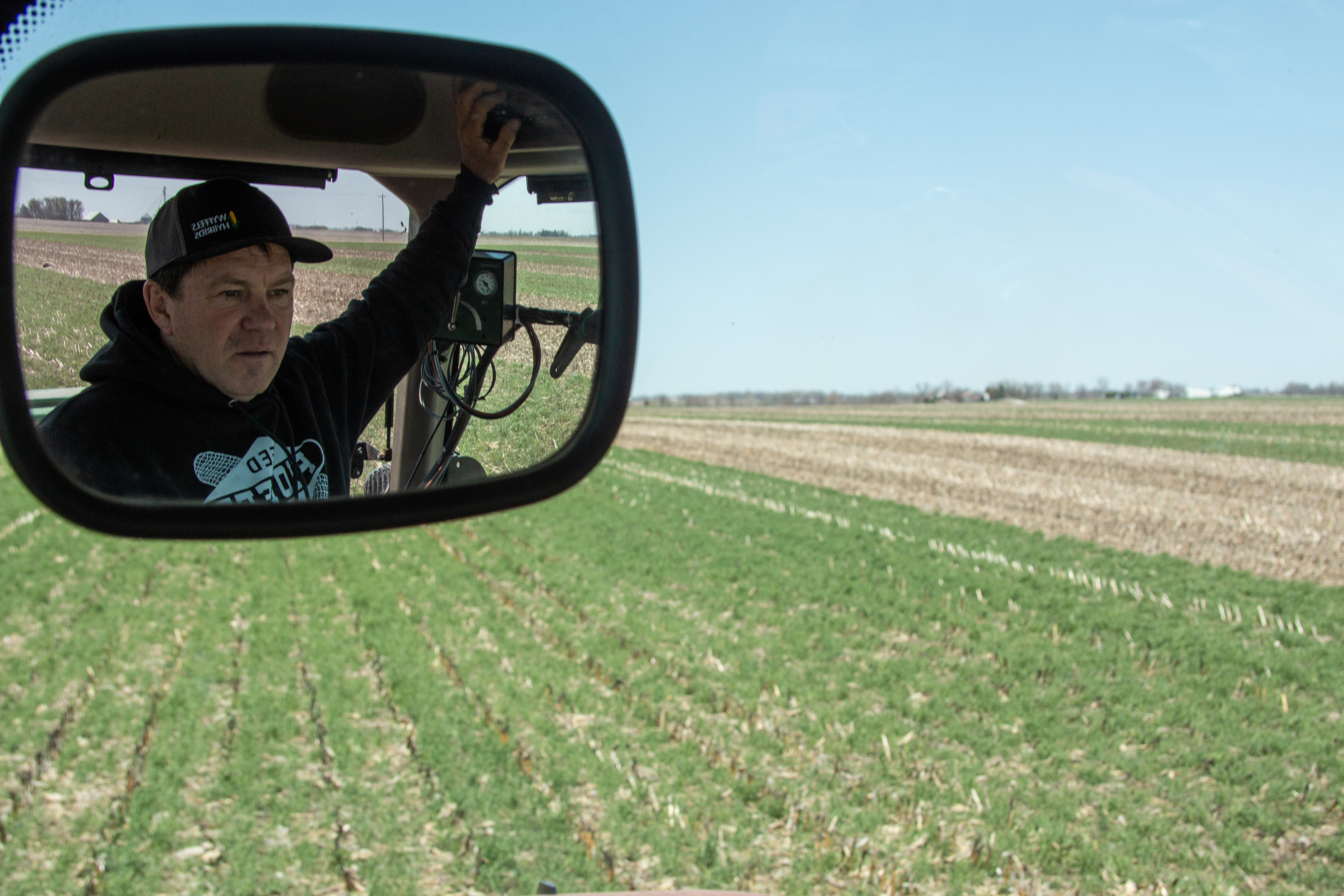 Weed suppression from planting into growing cereal rye has eliminated the need for residual herbicides, Hora says.
"Weed control is a big benefit. We've found out that really works," he says.
"Our applied nitrogen rates, we've been able to back them off," he adds.
Like researcher Hatfield, Hora has measured temperatures in exposed soil in his strip till corn (the only part of the field not protected by cover crops) and under terminated 8-inch rye cover.
"It's about a 40-degree difference," he says, noting that some weeds like waterhemp prefer warmer soil. "If we keep the soil surface cool, we have way less waterhemp."
Waterhemp is the most widespread herbicide resistant weed in Iowa.
Over the past 10 years on the Hora farm, soil organic matter has risen from about 3.5% to 5%, the clay knobs on hillsides are turning darker, and the low, poorly drained spots have better water infiltration. "The soil erosion has pretty much stopped," he says.
Hora, who farms with his son, Mitchell (another speaker at the event), tries to avoid any soil disturbance so they can protect the biology in the soil.
And that soil biology they nurture is paying them back.
"It's not about producing high yields year after year," he says. "It's about increased profitability."