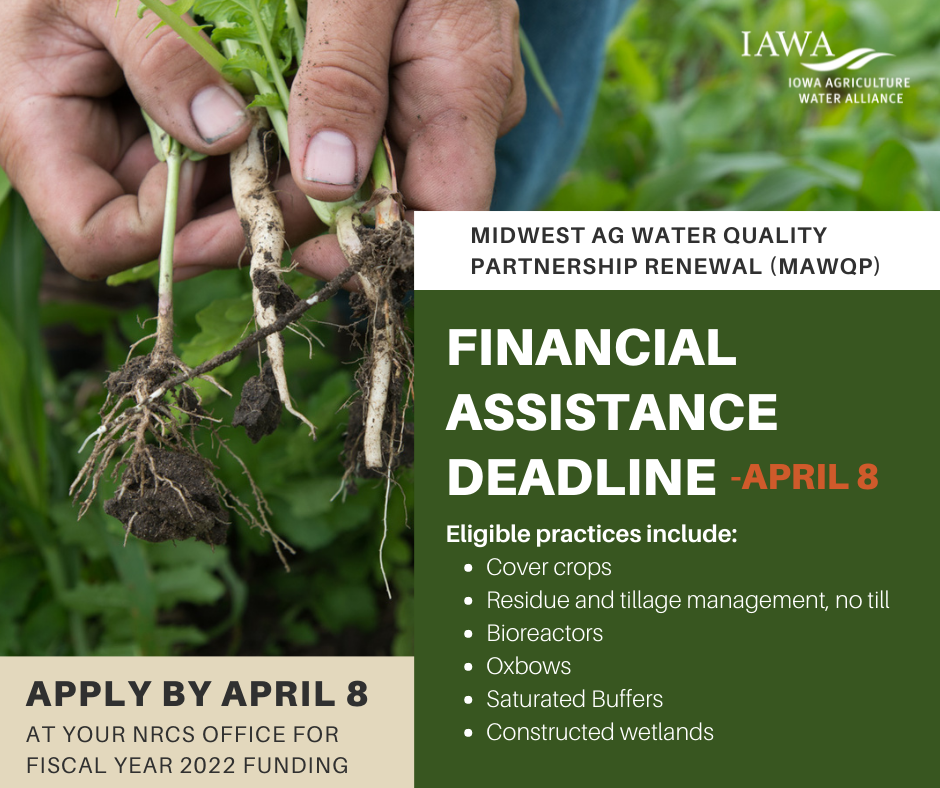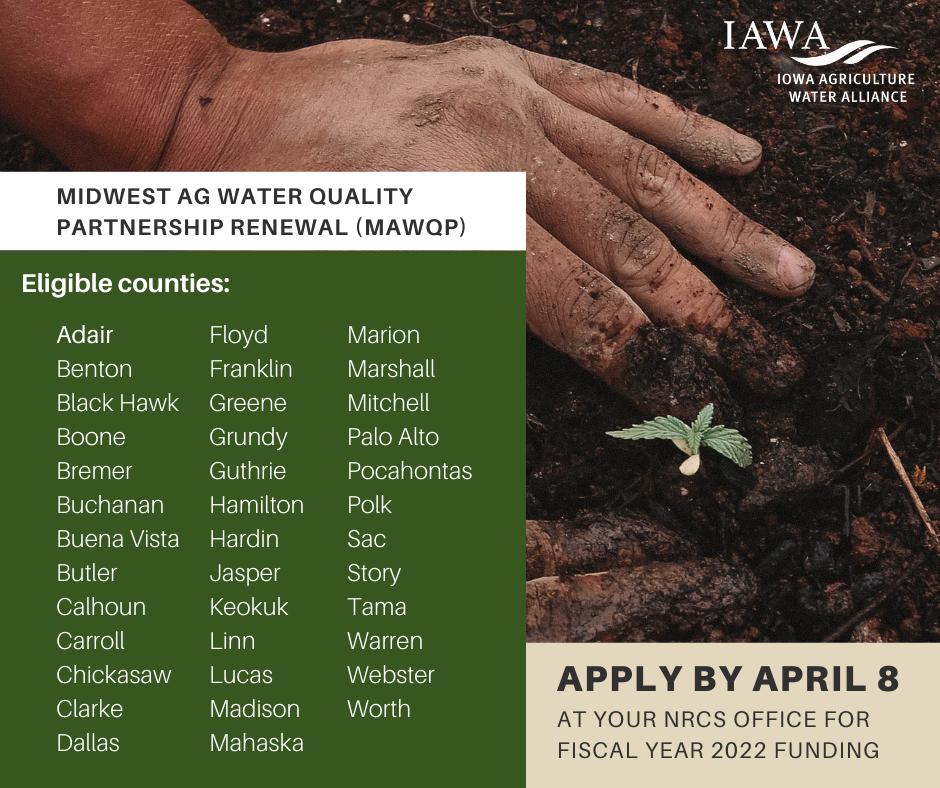 By IAWA Staff (Published on March 9, 2022)
If you're a farmer doing important work to improve water quality, you may qualify for funding through USDA's Natural Resources Conservation Service (NRCS). The deadline for several conservation funding opportunities for fiscal year 2022 assistance is April 8, 2022. Fiscal year 2022 runs through Sept. 30, 2022.
One of the programs that provides financial assistance is called the Midwest Agriculture Water Quality Partnership Renewal. It's a five year program running from 2021 to 2026.
Eligible practices include:
Cover crops
Residue and tillage management, no till
Bioreactors
Oxbows
Saturated buffers
Constructed wetlands.
NRCS accepts program applications on a continuous basis but sets dates to batch and rank applications as funding allows.
To find out if you're in an eligible county, talk to your local NRCS office. The MAWQP renewal is one of many conservation programs through NRCS that have an April deadline for FY 2022 funding. To learn more, click here.