Accelerating the Adoption of Integrated, Sustainable and Inclusive Approaches to Water Management and Water Quality
by Kaitlin Little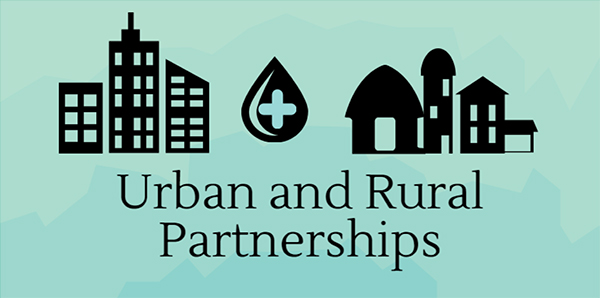 For three days in June, some of the top minds in the nation will join together to discuss urban-rural collaboration towards "One Water" management and 16 Iowa leaders will participate. The One Water Summit, sponsored by the U.S. Water Alliance, will bring utilities, business leaders, policymakers, environmental advocates, community leaders and researchers together to furthermore discuss collaboration and brainstorm solutions to water quality affecting communities across the nation.
Through a variety of group sessions, discussion panels and interactive workshops, Summit participants will as a result strategize how to accelerate the adoption of integrated, sustainable and inclusive approaches to water management and also to water quality.
Iowa Delegation
However, the Iowa delegation will additionally engage at a more strategic level, contributing to the U.S. Water Alliance's effort to develop a national roadmap for improvements.
"Iowa's collaborative approach to improving water quality has received national attention," says Sean McMahon, executive director of the Iowa Agriculture Water Alliance (IAWA). "Likewise, we are fostering strong partnerships among the public and private sectors; urban and rural communities; agriculture and environmental sectors; and point source and nonpoint source organizations to find the most cost-effective ways to improve water quality. Therefore, our approach can serve as an important resource for the roadmap. Also, we look forward to learning about successful models from other states."
The Iowa leaders will join delegations from other states and large cities, namely Ohio, New Jersey, Illinois, Missouri, San Francisco, Georgia, Wisconsin, Arizona and California.
Learn About the Latest Research
Summit attendees will deepen their knowledge of how to use water investments to maximize economic, environmental and community benefits and further leave with a deeper understanding of the critical success factors for forging partnerships, developing new collaborations for their own work and learning about new financing models. Also, Summit participants will have an opportunity to learn about the latest research to advance One Water management and identify new areas of necessary research.
U.S. Water Alliance Board Member and Iowa Soybean Association Director of Environmental Programs and Services Roger Wolf says "as the national conversation about innovative approaches to managing water quality and resources intensifies, Iowa is an important role model for building resiliency and greener infrastructure upstream."
Lastly, Iowa's work will accordingly be featured at key presentations during the Summit. For example; Wayne Fredericks, Iowa Soybean Association president; Larry James, Urban Land Institute executive director; Steve Bruere, CEO of People's Company; and Jonathan Gano, Des Moines Public Works director, who will each similarly share information about Iowa's collaborative efforts.
Briefly, here's a complete list of the Iowa delegation:
Harry Ahrenholtz, Chairman of Agriculture's Clean Water Alliance
Tariq Baloch, Cedar Rapids Public Works director
Steve Bruere, president of Peoples Company
Karey Claghorn, Iowa Soybean Association chief operating officer
Wayne Fredericks, Iowa Soybean Association president and farmer
Jonathan Gano, Des Moines Public Works director
Mark Jackson, conservation farmer and owner of Jackson Farms
Larry James, Urban Land Institute executive director
Michelle Jones, Iowa Soybean Association environmental communications specialist
Jim Jordahl, IAWA director of programs and operations
Matt Lechtenberg, Iowa Department of Agriculture and Land Stewardship water quality coordinator
Todd Peterson, Winfield (a Land O' Lakes Company) stewardship lead
Donna Ramaeker Zahn, IAWA communications director
Tim Smith, national conservation and stewardship champion and farmer
Jessica Turba, Iowa Homeland Security & Emergency Management state hazard mitigation & disaster recovery planner
Roger Wolf, Iowa Soybean Association director of Environmental Programs and Services