To recognize the 10th anniversary of the Iowa Nutrient Reduction Strategy (NRS), the Iowa Agriculture Water Alliance is partnering with farmers, organizations, and businesses to host educational Field Days across the state.
RSVP at the links below. We look forward to seeing you out there!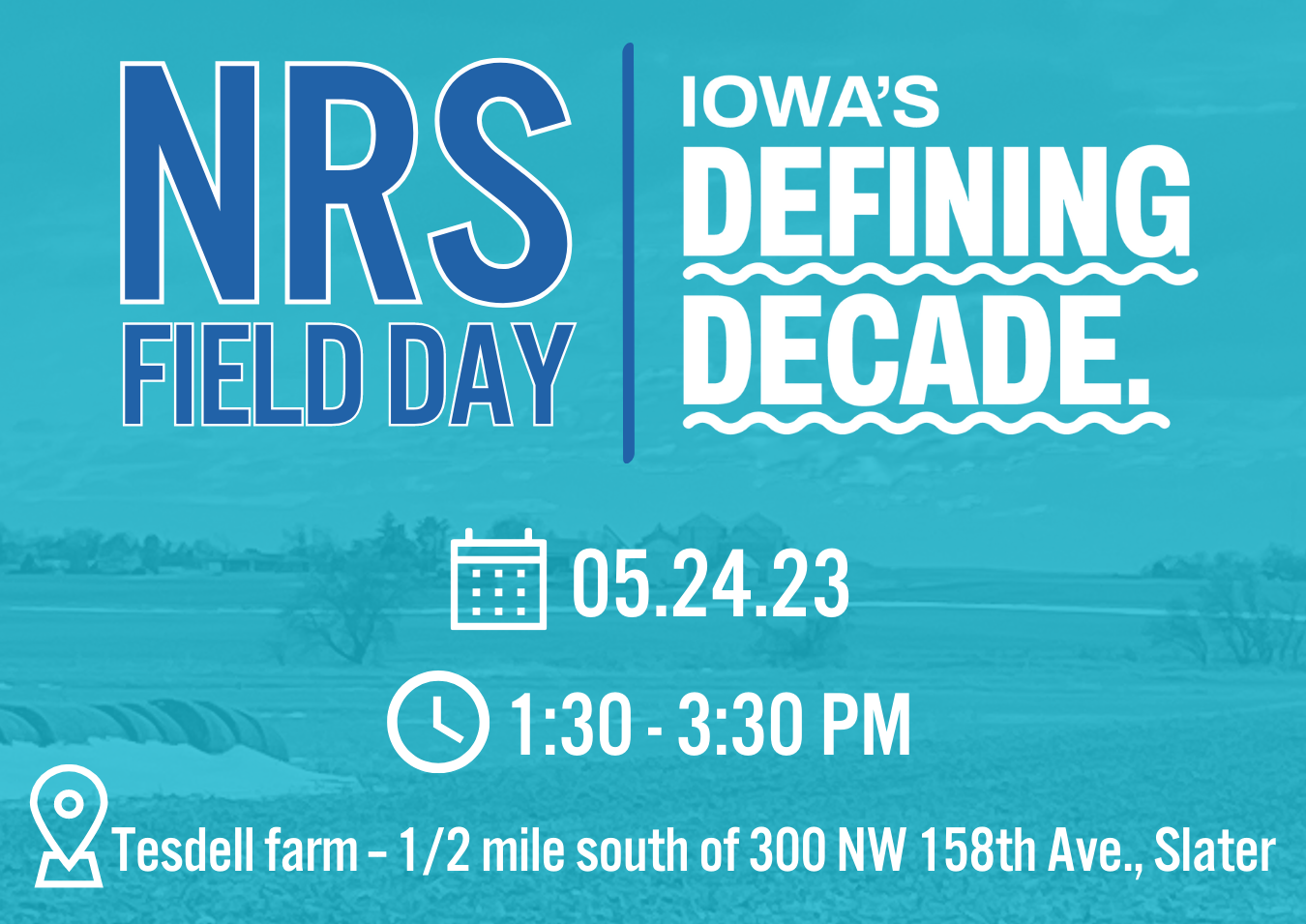 WEDNESDAY, MAY 24 – BATCH AND BUILD: A MODEL FOR SUCCESS
May 24, 1:30-3:30
Lee Tesdell's farm on the west side of the road, ½ mile south of:
300 NW 158th Ave.
Slater, IA 50244
The grand finale to Iowa's Defining Decade will be at Lee Tesdell's farm, which features cover crops, prairie strips, saturated buffers, and other water quality & soil health practices. Bring the whole family for hands-on activities, hayrack farm tours, and expert speakers. The Iowa NRS turns 10 on the following Monday. Help us usher in a new decade of momentum and progress! Co-hosted by IAWA, Polk County, and Polk County Soil and Water Conservation District.
Previous Defining Decade field days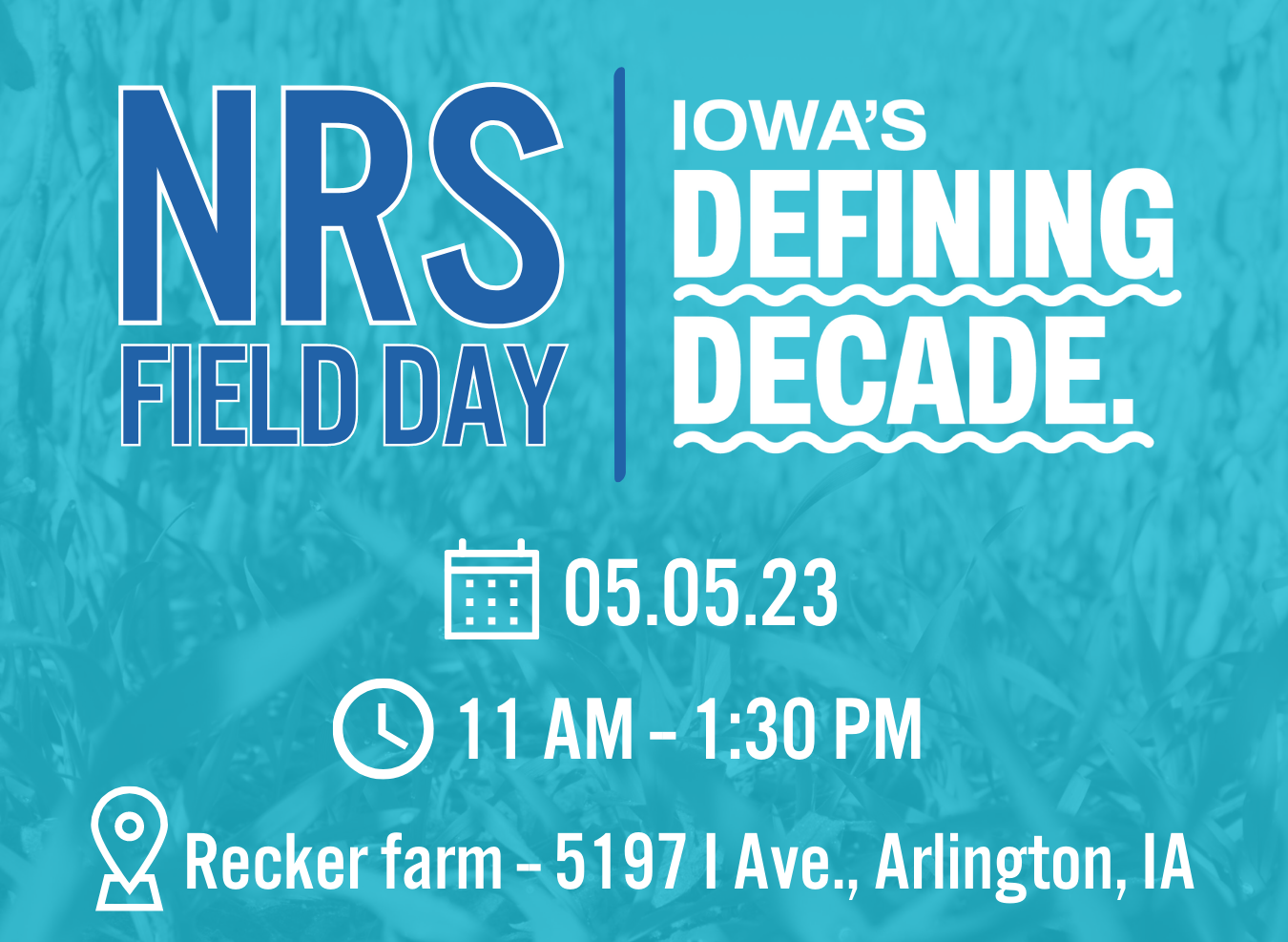 FRIDAY, MAY 5 – MAKING BIG DECISIONS WITH PRECISION
11 a.m. – 1:30 p.m.
Tim Recker's farm
5197 I Ave.
Arlington, IA 50606
From fertilizer application, to seed placement, and even wetlands restoration, every decision on the farm is made with efficiency in mind. Precision technology allows us to understand how to treat every part of the field. Join us for lunch on the farm to learn more and see a wetland restoration first-hand! Co-hosted by IAWA, and the Iowa Corn Growers Association.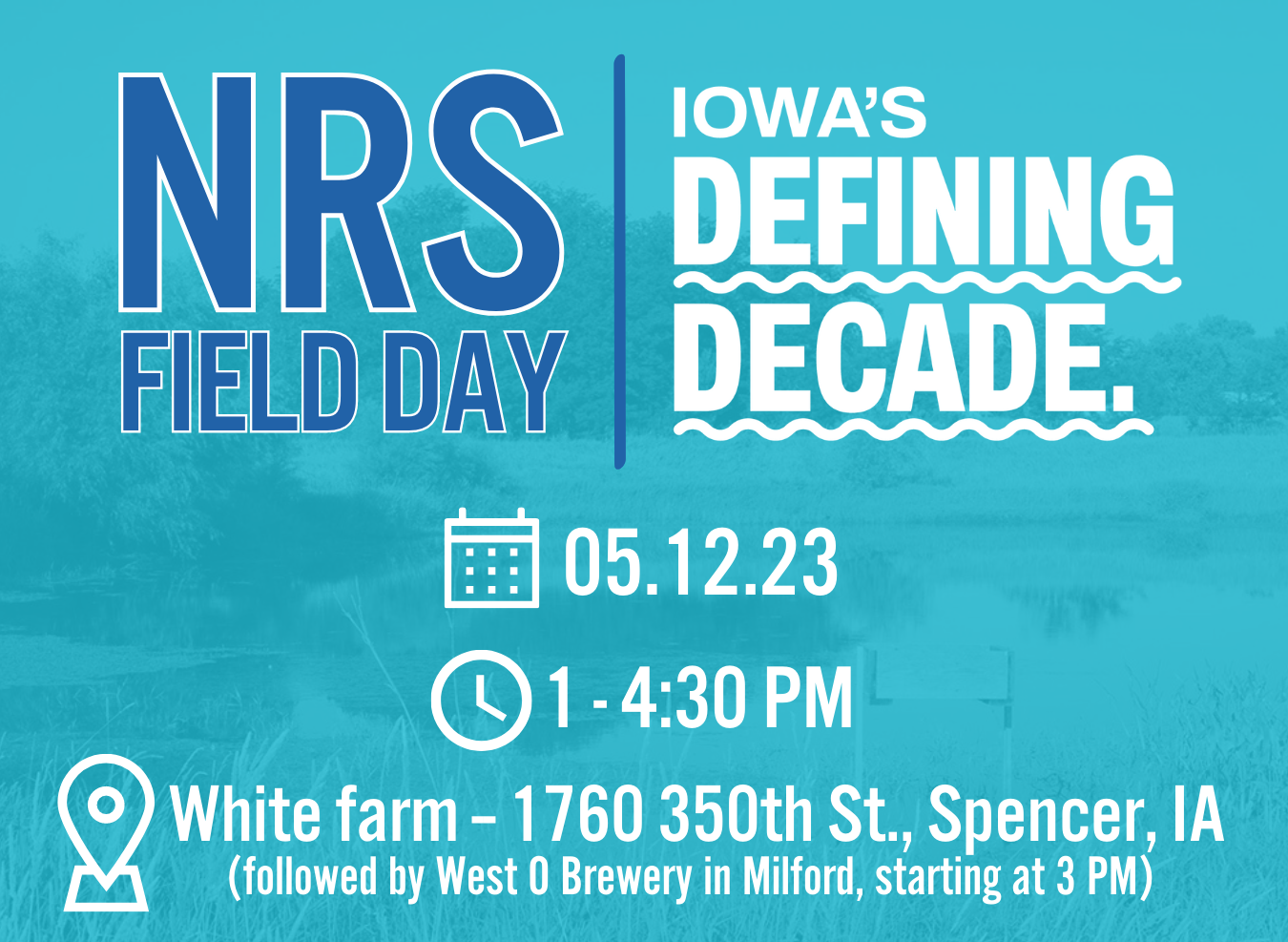 FRIDAY, MAY 12 – FROM GRAIN TO GLASS… CLEAN WATER=GOOD BEER!
May 12, 1 p.m.-4:30 p.m.
START: Chuck White's farm, 1760 350th St., Spencer, IA 51301
END: West O Beer, 503 Terrace Park Blvd, Milford, IA 51351
The beautiful Iowa Great Lakes region will be the backdrop to this field day focused on the connection between agriculture, beer, and water quality! We'll start on the farm for a look at cover crop best practices. Then we'll head over to West O Beer for a brewery tour, beer, and pizza. Plus, be the first to try Blue Canoe, a new brew by West O that supports Keep Okoboji Blue! Co-hosted by IAWA, the Iowa Soybean Association, and West O Beer.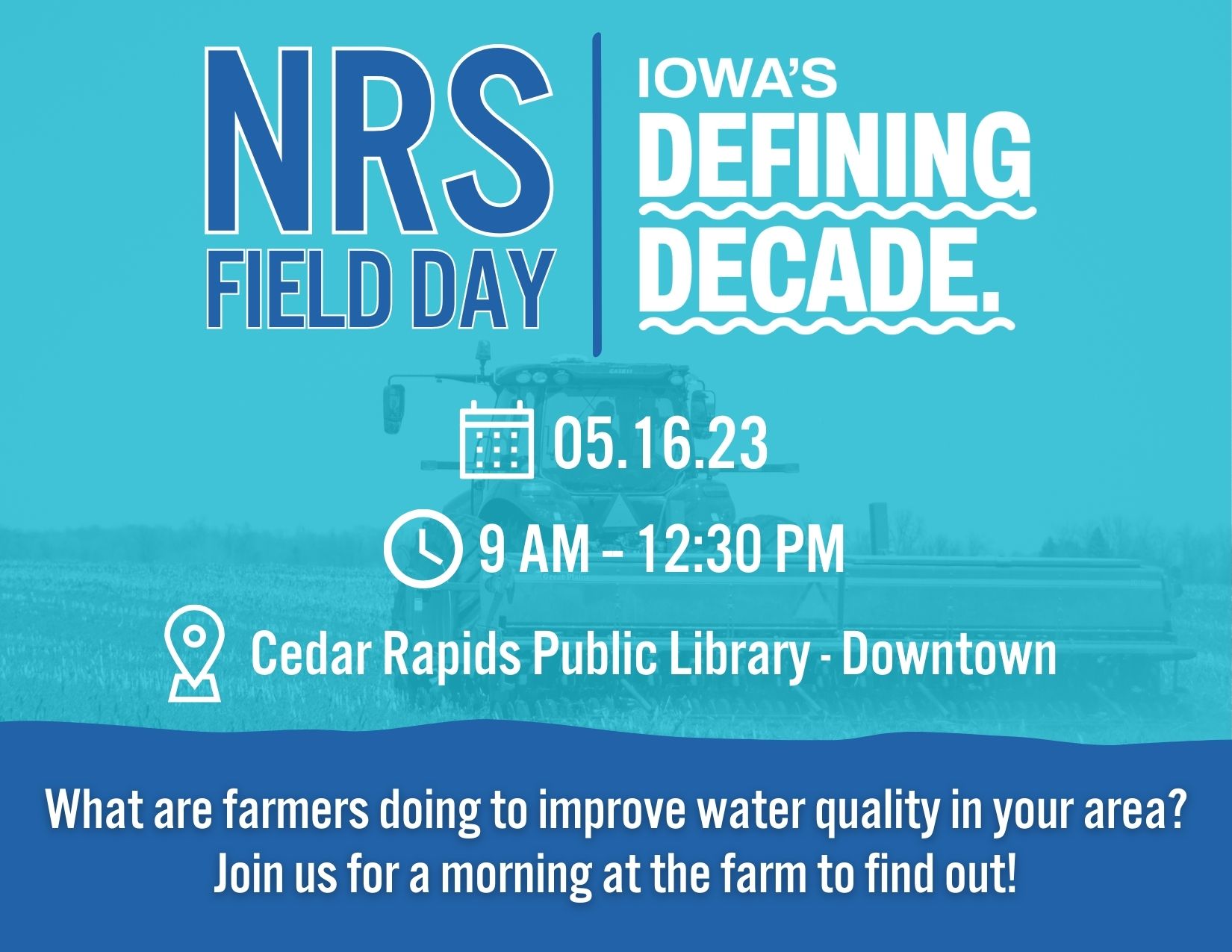 TUESDAY, MAY 16 – CITIES AND FARMS WORKING TOGETHER
May 16, 9 a.m.-12:30 p.m.
Downtown Cedar Rapids public library
Join us for a bus tour of conservation! We'll stop at two local farms and a city drinking water plant. See how the City of Cedar Rapids and upstream farmers are working together to improve drinking water sources and ensure the water is clean, safe, and great tasting!
After lunch, those interested in continued learning are welcome to stay for an RCPP meeting and Soil and Water Conservation Society mixer.